edTPA is the first nationally available performance-based, subject-specific assessment for beginning teachers. As a culminating assessment during student teaching, edTPA captures evidence of prospective teachers' abilities to support students' learning.
Candidates apply their knowledge of students and the classroom context to demonstrate competencies in the areas of planning, instruction, and assessment. The edTPA process encourages feedback and self-reflection that nurtures professional growth and preparation for classroom instruction. For additional information and a FAQ, please visit edtpa.com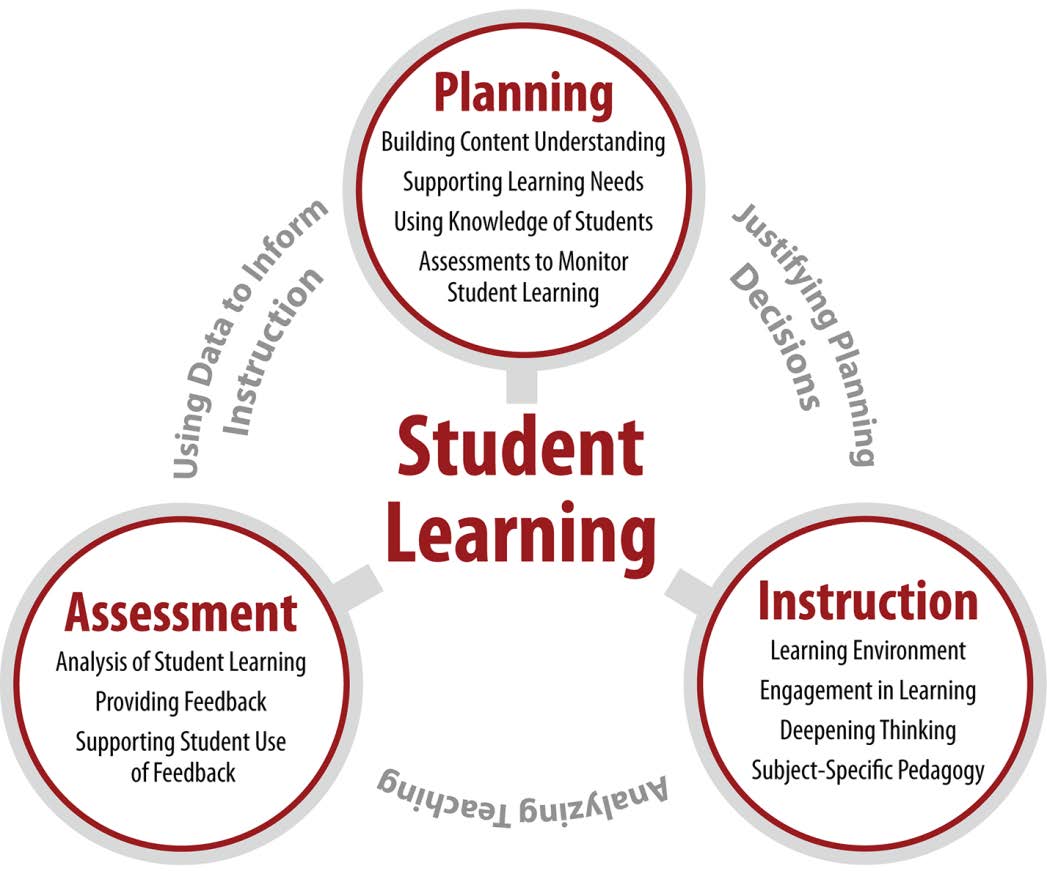 edTPA is composed of three tasks:
Planning for Instruction and Assessment,
Instruction and Engaging Students in Learning, and
Assessing Student Learning.
Planning Task 1: Candidates begin by completing the Context for Learning form to learn about their students and the school/classroom/community. They utilize this knowledge to create 3-5 consecutive lessons referred to as the learning segment. Within the learning segment, candidates define a central focus that describes the important understandings and core concepts they want their students to learn. Candidates also plan how they will monitor student learning and respond to commentary prompts to reflect on their decision-making processes during the planning phase.
Instruction Task 2: Candidates provide evidence that demonstrates their ability to actively engage students in learning academic content/skills? by submitting unedited video clips of their teaching. They respond to commentary prompts about how they demonstrated a positive learning environment, student engagement, and deepening student learning within their video clips. Candidates also analyze their teaching effectiveness.
Assessment Task 3: Candidates demonstrate their ability to analyze student learning by summarizing the results of the planned assessments and describing patterns of learning. Candidates will submit student work samples and evidence of specific feedback provided to the students. Based on the assessment results of student learning and research/theory, Candidates plan for next steps in instruction.
How is the edTPA scored?
The scoring of candidate's edTPA will be assigned locally to instructors or experienced content area teachers who have been trained to evaluate the assessment. If a candidate does not receive a passing score on the edTPA, he/she will be asked to refine his/her work and resubmit.
In some cases, candidates will also submit the edTPA for an "official" national score. While we do not require candidates to submit their edTPA for a national score, some candidates do so to obtain out-of-state licensure. To register for national scoring, visit the edTPA site.
General Resources