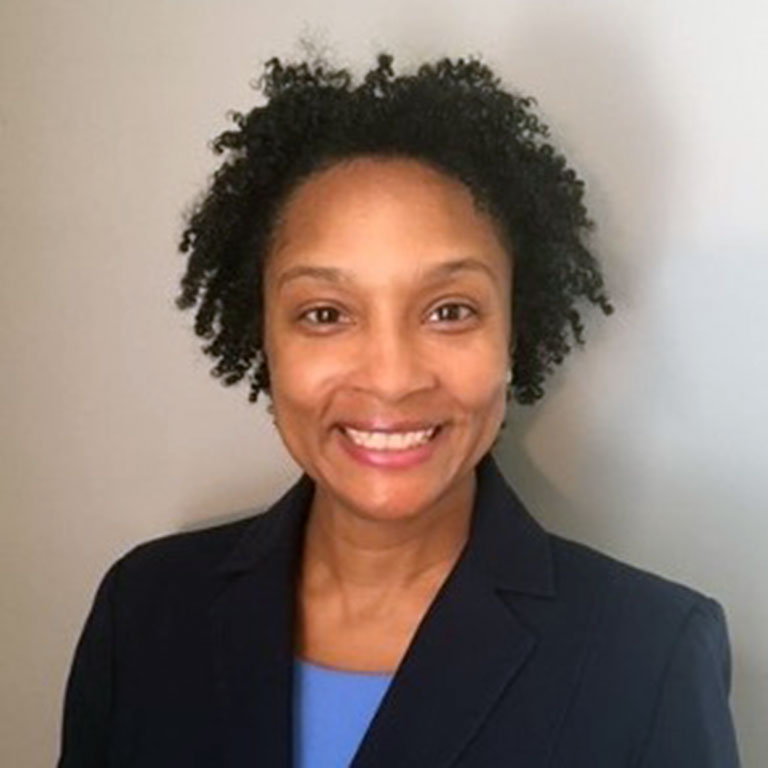 Loukisha Anderson
Loukisha Anderson is a doctoral student studying Higher Education & Student Affairs at Indiana University – Bloomington. She received her master's degree in Educational Psychology, with a concentration in Human Development from Ball State University. Loukisha is an alumna of Indiana University–Purdue University at Indianapolis (IUPUI), having earned bachelor degrees in both Psychology and Sociology. Prior to beginning her doctoral studies, Loukisha served as Assistant Director of Student Development (IUPUI), Assistant Director of Student Success and Retention (Ivy Tech Community College), and Instructor for First Year Experience courses. She is currently an Associate Instructor, supporting the student development and retention of Hudson & Holland Scholars. Loukisha's research interests include traditionally underrepresented students' retention, persistence, and success, mentoring experiences of Black women in higher education, and wellness experiences of Black women pursuing higher education at predominantly white institutions (PWIs). Loukisha's career goals include conducting education research and becoming a professor.
---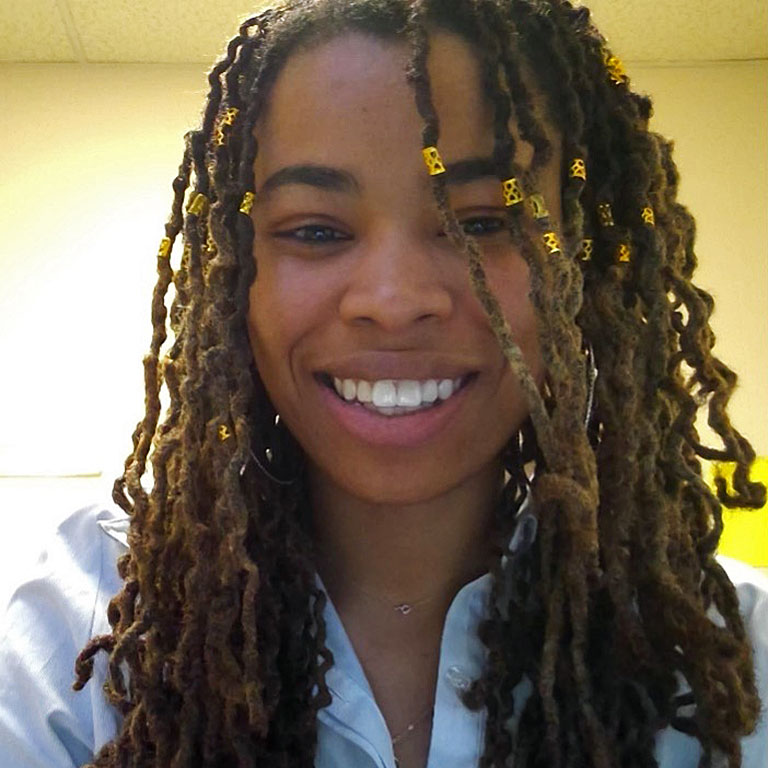 Nayah Boucaud
Nayah Boucaud is a Ph.D. student in the Learning Sciences at Indiana University (IU). Her research aims to understand students' ways of detecting and understanding AI and information processes. This research focuses on A.I. and Identity-oriented learning spaces, aimed to support students' development of computational ways of knowing (i.e., detecting, and protracting information for problem-solving), and hard computing skills (ex. deep learning). Nayah is currently designing a learning model that utilizes Neural Networks, Stochastic Deep Networks, and Data Visualization/SNA to detect meaningful attributes of students' cultural and symbolic understandings of A.I. Additionally, Nayah enjoys exploring the Sociology of AI and Big Data applications and has recently begun her studies simultaneously in the School of Informatics (IU), as a Master of Science student in Data Sciences.
---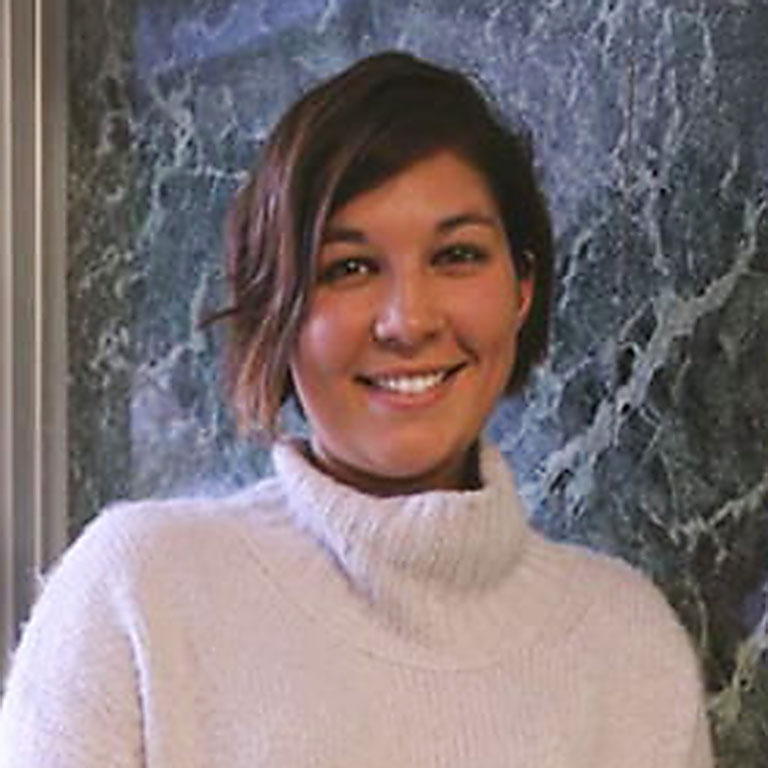 Chelsea Brinda
Chelsea Brinda is a doctoral student at Indiana University, Bloomington in Teacher Education and Curriculum Studies. In addition to her role as a student, she serves as an Associate Instructor for the undergraduate course "Teaching in a Pluralistic Society." Before attending IU, Chelsea taught middle/high school choir and music theory in Northwest Indiana. During her tenure, she aimed to expand her students' cultural competency through the study and performance of folk music from around the world.
Additionally, Chelsea obtained master's degrees in Music Theory and Music Education from IU. Her masters thesis focused on high school choral teachers' perceptions of how teacher evaluation is implemented and applied in their classrooms. It is because of this research and her own experience teaching that she wishes to continue studying teacher evaluation and its drawbacks as an accountability measure. Chelsea is originally from Orlando, Florida and obtained bachelor's degrees in Music Theory and Music Education from the University of Florida.
---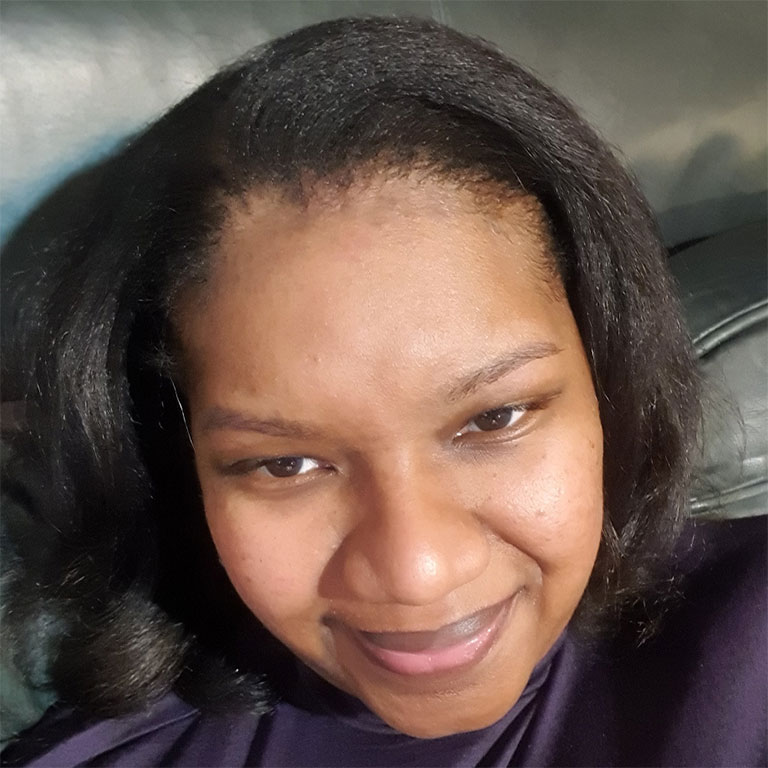 Karyn Housh
Hailing from the twin island nation of Trinidad and Tobago in the Caribbean, Karyn Housh came to IU in pursuit of her doctoral studies. Currently she is a fourth year doctoral candidate of the Learning Sciences in the department of Counseling and Educational Psychology, and she seeks to explore the experiences of Women of Colour (WoC) in STEM education. Karyn holds a double major BSc. Biochemistry and Biology, and a masters degree in Higher Education with a specialty in university teaching and learning in STEM, from the University of the West Indies. Additionally, she possesses an MSc. in Learning and Developmental Sciences with a minor in Informatics-Human and Computer Interaction and Design from Indiana University. For the past four years Karyn has helped design simulations, narratives and assessments for middle school students, centered on characters of colour. She believes these activities would help re-imagine the future of STEM and help shape the STEM identities of students of colour, as they engage in learning opportunities in which students of colour embody roles of scientists. Also, Karyn hopes to improve the learning experiences of students of colour in STEM with her continued work with I Can Persist (ICP) - a counter space for WoC in STEM and other volunteer positions poised to support and enhance the academic experiences of underrepresented learners in STEM.
---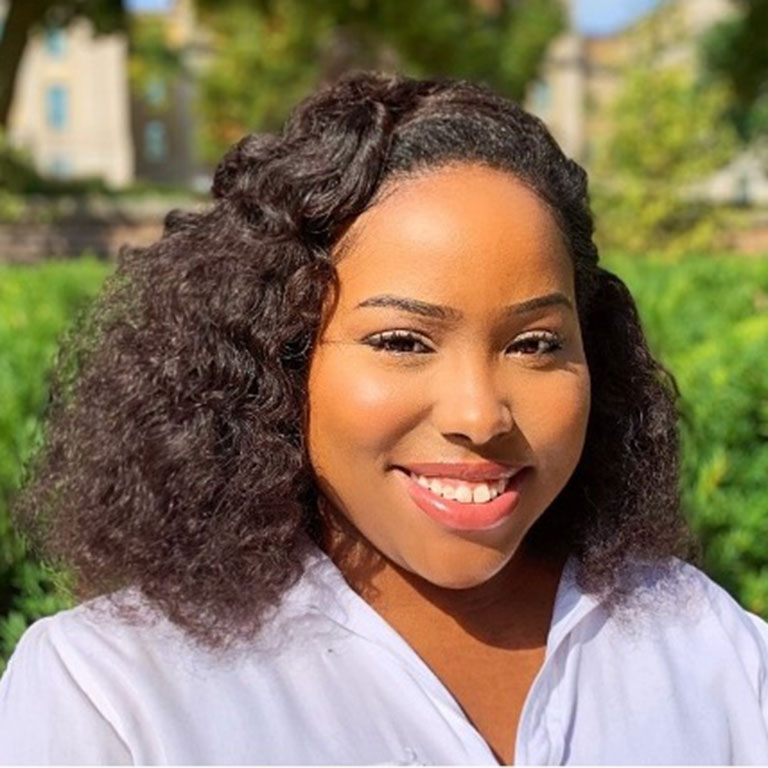 Aaminah Long
Aaminah Long (she/her) is a current Ph.D. student studying Higher Education and Student Affairs at Indiana University – Bloomington. She received her master's degree in Higher Education Administration at the University of Pennsylvania and a bachelor's degree in Psychology at the University of Illinois – Urbana Champaign. Her primary research interests center on the relationship between diversity efforts at predominantly white institutions (PWIs) and functions of antiBlackness. With her formal studies, Aaminah hopes to critically evaluate the higher education sector and its role in regulating social stratification and more. Much of her work is informed by her experiences witnessing the impact of the opportunity gap while growing up in a predominantly Black and working-class neighborhood in Chicago. Ultimately, one of Aaminah's career goals is to become a director of a research center on campus that investigates access, race, and inclusion issues.
---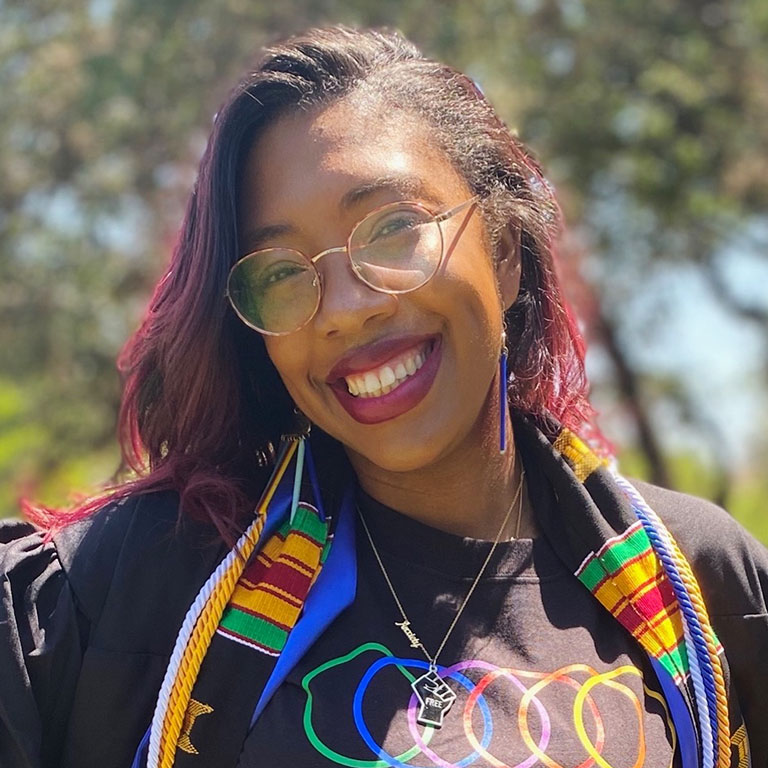 Brandi Loving
Brandi Loving (she/her/hers/they/them) is a Black, queer femme currently pursuing a doctoral degree at Indiana University - Bloomington in the History, Philosophy, and Policy in Education Ph.D. program. Originally from San Antonio, Texas, Brandi is doing her best to adjust to grad school life during the COVID-19 pandemic and what many have referred to as the "racial pandemic." Brandi is in her first year in the program and hopes to move into a professoriate position or a nonprofit position after graduation. Her primary focus is to find a career where she can stay true to her values and aid in dismantling systemic oppression.
Brandi graduated Magna Cum Laude from St. Mary's University, where she received her B.A. in English and Psychology, researching Hispanic Serving Institutions, Critical Race Theory, Black Feminist Thought, and racism and language. She hopes to continue exploring similar topics throughout her time at Indiana University - Bloomington. Alongside faculty, she hopes to continue looking at intersectional oppression in education and other related ideas. As a McNair scholar, Brandi is excited to immerse herself in the doctoral experience.
---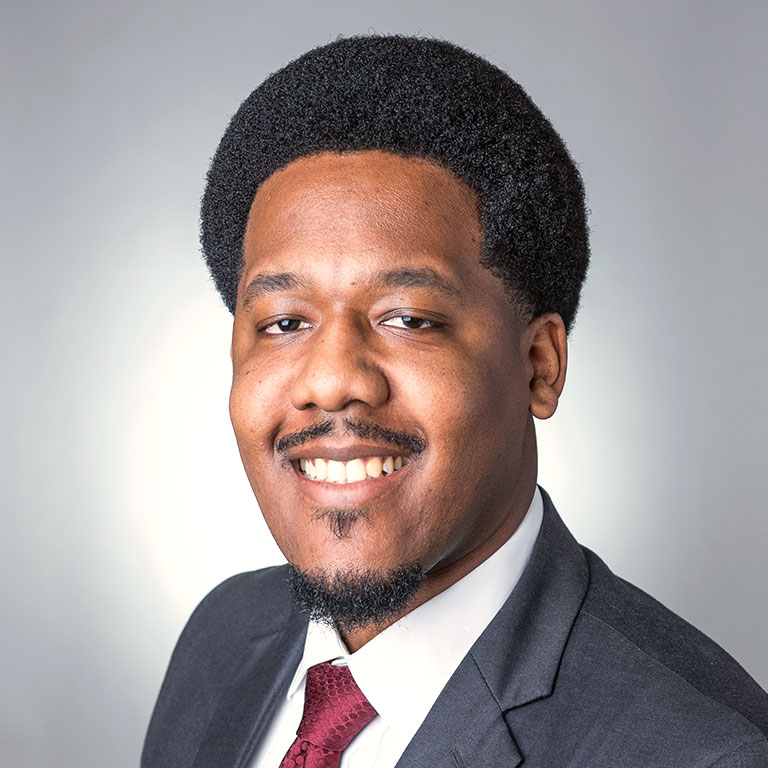 Donté Miller
Donté Miller is a Ph.D. Candidate in Higher Education at Indiana University Bloomington. He completed his undergraduate work at UCLA majoring in Sociology with a minor in Education studies. He then obtained a Masters of Education in Higher Education Counseling at the USC Rossier School of Education, completing a thesis on highly involved Black undergraduate students. His current research and teaching broadly focus on race and racism, power and domination, and student success and activism in higher education. In particular, his dissertation research currently investigates Black Student Unions in higher education and how Black students involved gain critical consciousness that may lead to their success and campus and societal transformation. He is further intrigued by how one of the longest ethnic student organizations might be understood to rethink and reimagine democracy, civic education, and social movements in higher education and social contexts.
A scholar-activist, Donté has immersed himself in numerous student and community organizations aimed at creating better conditions for Black students and people to thrive. His work complements his research interests and passion for his community. Donté is currently an associate instructor for a First-Year seminar course for the Hudson and Holland Scholarship Program at Indiana University. He also serves as coordinator for the Balfour Pre-College Academy housed under the School of Education's Office for Diversity, Equity, and Inclusion at IU.
---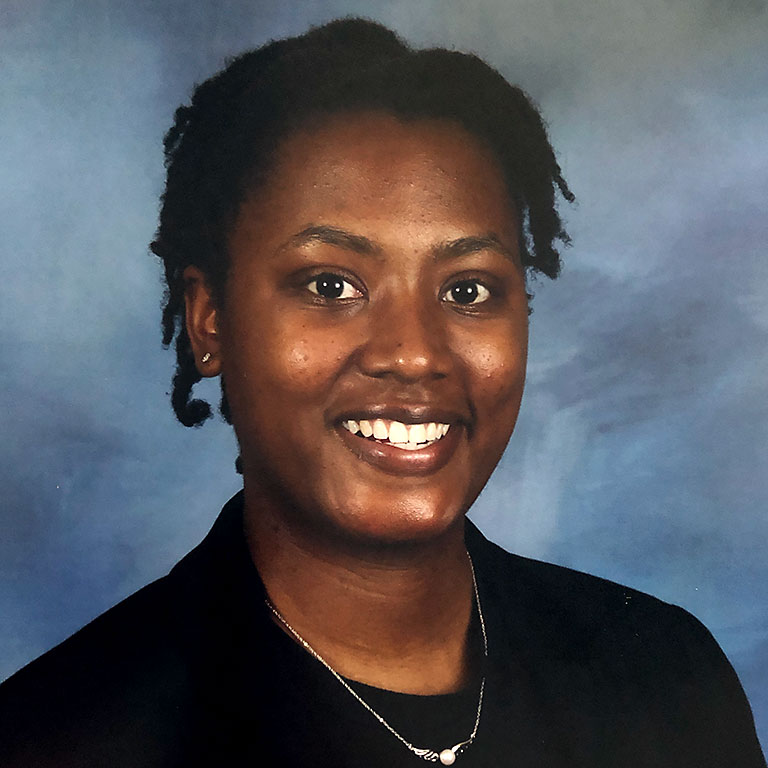 Courtney Orr
Courtney Orr is a doctoral student at Indiana University- Bloomington studying Special Education with a minor in brain science. Her research interest includes combining intellectual disabilities, neuroscience, and technology to increase learning out comes for students. She is a part of the Holmes Scholar Cohort group at Indiana University for the 20-21 school year. Currently she is collaborating with Dr. O'Neal's research for assistive technology in inclusive settings and her research with racial justices. She also works with Dr. Hurwitz on her research on students with Autism. Formally, she was a teacher for students with intellectual disabilities in North Carolina, department chair and social emotional learning co-chair. Courtney's career goals include continuing research and becoming a professor. Though her focus is currently on completing her PhD, she makes sure to make time to visit her former students when possible as they serve as her motivation and passion to continue in the special education field.
---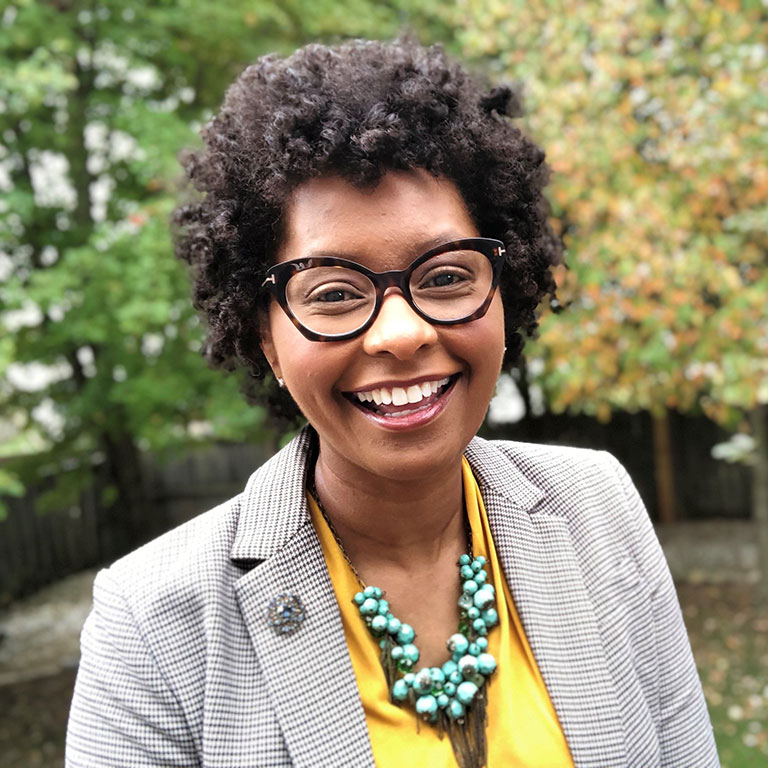 Jessica Staten
Jessica Staten (she/her) is a Ph.D. student at Indiana University studying Higher Education. She received her MA in Organizational Communication and BFA in Performing Arts from Western Kentucky University in Bowling Green, Kentucky. Jessica has worked in higher education for 15 years to assist marginalized populations to degree completion. Her research interests include academic advising; supplemental instruction and education; retention, persistence, and attrition; and enrollment management. Currently, Jessica serves Indiana University in the full-time role of Director of Advising for Students in Transition and Advisor Professional Development. Upon completing this degree, Jessica hopes to obtain an executive-level administrative position.