The IU School of Education is known for preparing reflective, caring and skilled educators who make a difference in the lives of their students in Indiana, throughout the United States, and around the world. Our graduates are regularly named the best teachers in the state for their innovative and creative approaches to educating students, and we prepare one third of the state's teachers.
23 Indiana Teacher of the Year award recipients have come through the IU School of Education, most recently Jean Russell in 2016.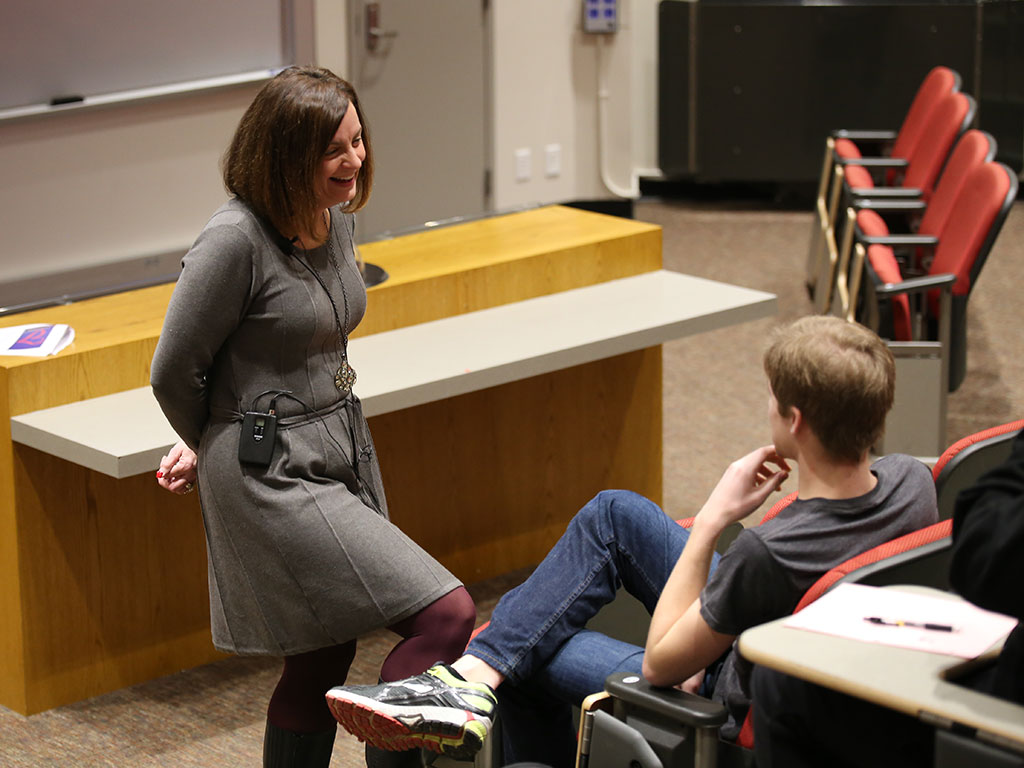 In a visit to the School of Education in February 2017, Russell told students to remember that, as teachers, ultimately they do not come first in the classroom.
"It's not about you. You wake up every day thinking about what your students need. And every once in a while you fall into the trap of thinking what do you need. And things don't go well and you wonder why," she said. "It's all about helping others. Education is a life of service. Which means that sometimes you have to go on the zip line."