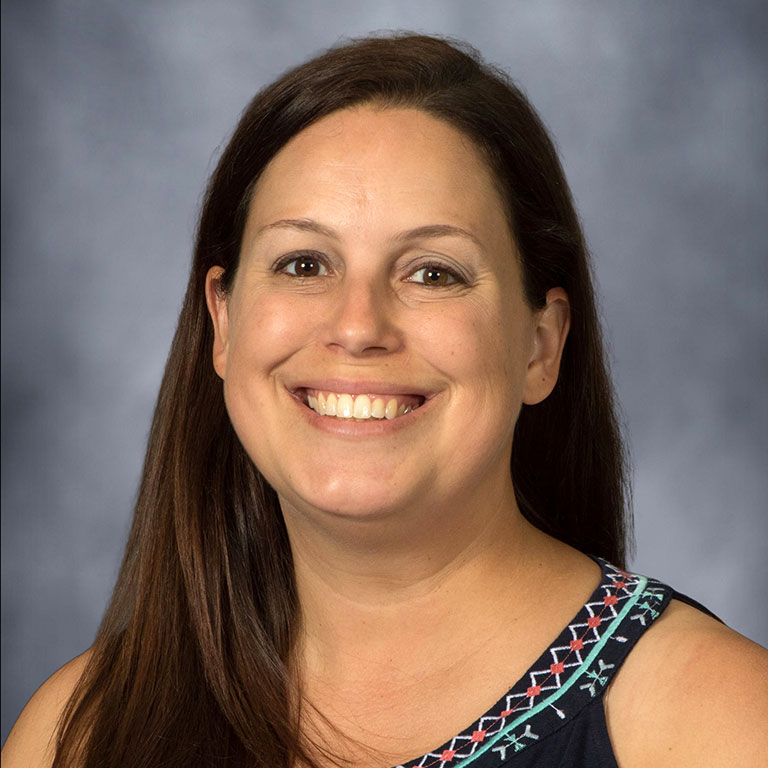 Brandy Abel
1ST GRADE
EDGEWOOD PRIMARY SCHOOL
RICHLAND-BEAN BLOSSOM COMMUNITY SCHOOL CORPORATION
Brandy Abel teaches first grade at Edgewood Primary School in the Richland-Bean Blossom Community School Corporation. Throughout her 18 years of teaching, the following tenets remain at the core of Brandy's work: looking at her students holistically, teaching to students' individual needs, and helping students to be the best people they can be. Brandy's administrators and colleagues commend her ability to differentiate instruction in a multitude of creative ways to meet a wide range of academic needs and abilities, as evidenced by her success working in different roles such as Title I teacher and high ability instructor. Brandy has an interest in helping her students to make connections between subjects and the world around them as well as an interest in supporting Indiana University's preservice teachers during their student teaching experience.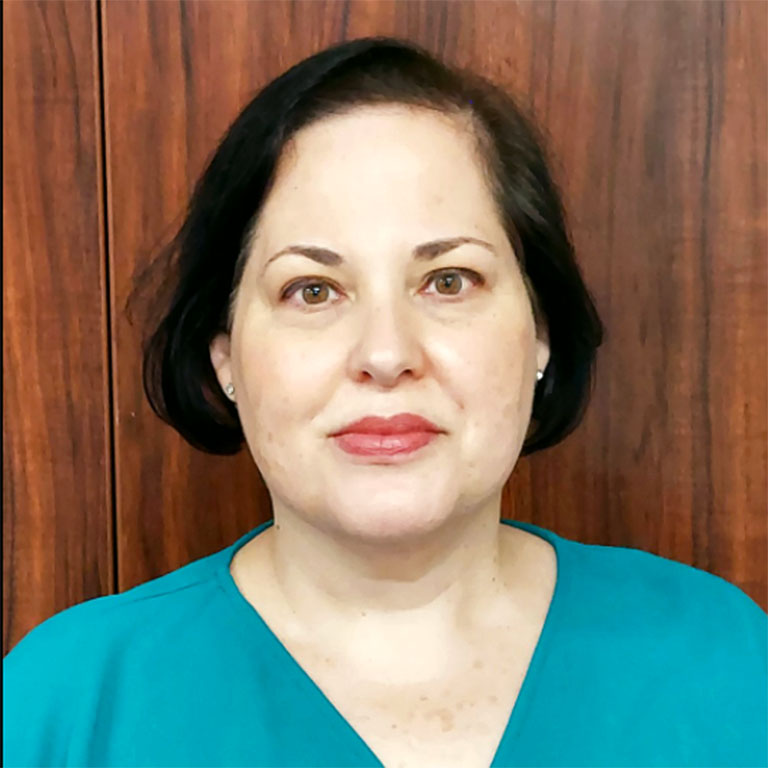 Giselle Andolz-Duron
ELEMENTARY STEM
FOREST GLEN ELEMENTARY
METROPOLITAN SCHOOL DISTRICT OF LAWRENCE TOWNSHIP
Giselle Andolz-Durón is a versatile teacher, moving from the middle grades to high school then to the elementary level within her 16 years of teaching in the Metropolitan School District of Lawrence Township. Currently, Giselle teaches STEM classes to students in grades K-6 at Forest Glen Elementary through both Project Lead the Way related arts classes and general education classes. Serving as an e-coach in her building and as the administrator for her school's Robotics Program, Giselle is always willing to try new strategies and activities as well as gather input from students to support her own professional growth. According to her principal, Giselle is both a lifelong learner and a "magnet to every student"; Giselle's students know she cares about them regardless of the grade level or subject taught. Mariah Brobbey
SPANISH AND PRE-AVID
WESTLANE MIDDLE SCHOOL
METROPOLITAN SCHOOL DISTRICT OF WASHINGTON TOWNSHIP
When asked how she would describe herself as a teacher, Mariah Brobbey—a sixth year Spanish and PreAVID teacher at Westlane Middle School—says that relationships lay the groundwork for all that she hopes to accomplish with her students. This comes through in the questions that drive Mariah's teaching: "How do I get kids to fall in love with me and my content, and how can I do the same for them?" Mariah is not afraid to take risks, as demonstrated by her decision to go desk-less in her classroom this past year with the goal of building a more familial-like community. Mariah is active in her school community as a basketball coach and through her service on committees such as her school's Resiliency Team, which focuses on social-emotional learning and cultural equity.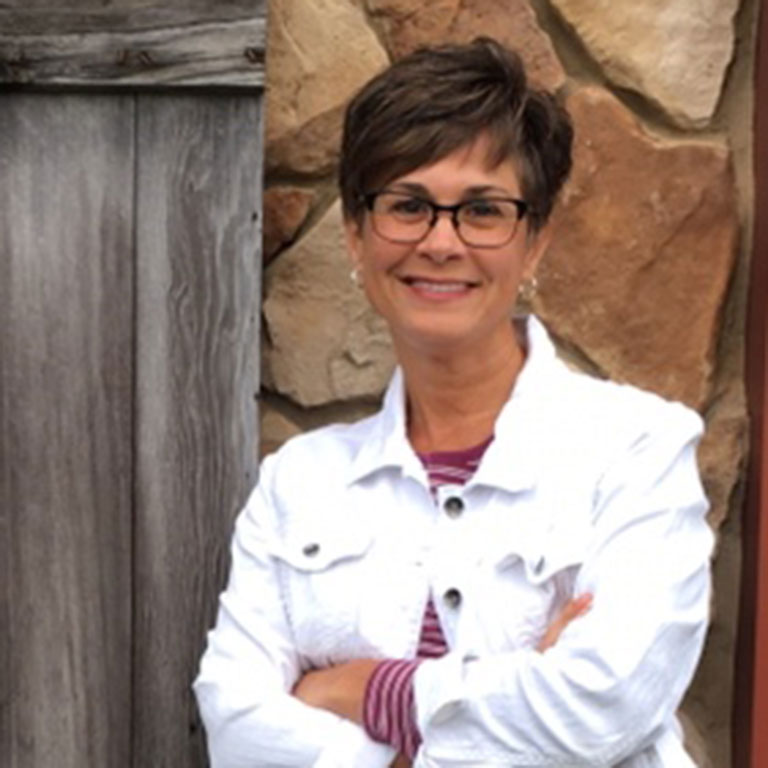 Mary Brower
7TH/8TH GRADE SCIENCE
MILFORD SCHOOL
WAWASEE COMMUNITY SCHOOL CORPORATION
"Welcome to the wonderful world of science!" Mary Brower—a seventh and eighth grade science teacher at Milford School—greets her students with this phrase daily. In her 28th year of teaching, Mary views her job as building partnerships with students as she cultivates a safe place for students to learn. Mary embraces project-based learning as a method that brings relevance to the content of science and makes learning authentic. Through this model, Mary creates opportunities for students to try, make mistakes, and try again with her support as well as the support of community partners. Mary's enthusiasm for learning extends beyond her work with students, as she is also an instructional coach and leader of many workshops, webinars, and study groups in her school district and beyond.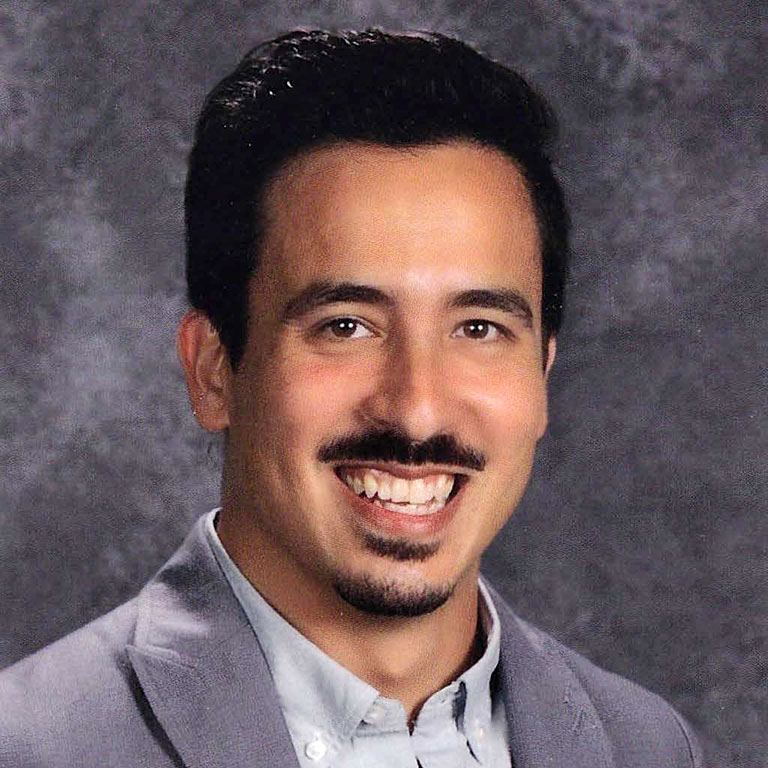 David Elian
7TH GRADE SOCIAL STUDIES
EASTWOOD MIDDLE SCHOOL
METROPOLITAN SCHOOL DISTRICT OF WASHINGTON TOWNSHIP
Every day, David Elian asks his Eastwood Middle School students, "Scholars, how are you today?" The reply: "I am here, and I have a purpose." In his six years of teaching seventh grade social studies, David developed this call-and-response to make students feel welcome and encourage students to take ownership of their learning. With the goal of developing leadership skills among students, David served as a mentor through the Young Men of Purpose program. Currently, David serves as a member of his school's Resiliency Team and as a team leader, two experiences where he finds great fulfillment impacting the broader school community as he works side-by-side with his fellow teachers. In addition to supporting the growth of his students, David has a passion for investing in other teachers.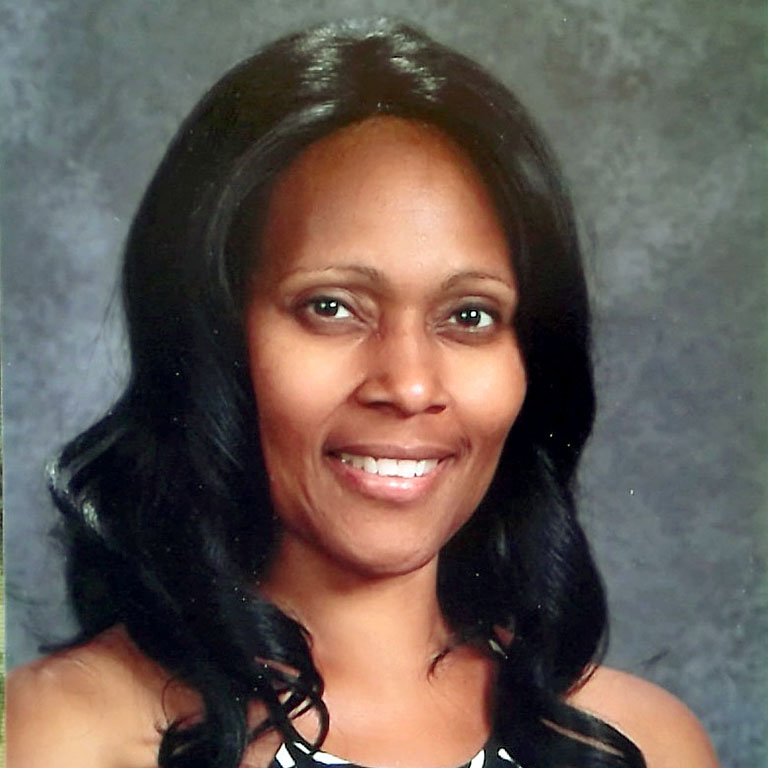 Cynthia Hairston
SCIENCE TEACHER
NORTH CENTRAL HIGH SCHOOL
METROPOLITAN SCHOOL DISTRICT OF WASHINGTON TOWNSHIP
Cynthia Hairston, a science teacher at North Central High School, has a desire to create a legacy of underrepresented groups of students working or pursuing degrees in the STEM field. Cynthia has eight years of teaching experience and serves as the co-founder and sponsor of North Central's NOBCChE (National Organization for the Professional Advancement of Black Chemists and Chemical Engineers) STEM Club. Through this club, Cynthia takes students on field trips and hosts guest speakers to help motivate students to seek out careers in STEM. Additionally, as a result of her military background and commitment to the safety of children, she serves as a member of the School Emergency Response Team. She sees herself as a fair, caring, and hardworking teacher who has high expectations for her students.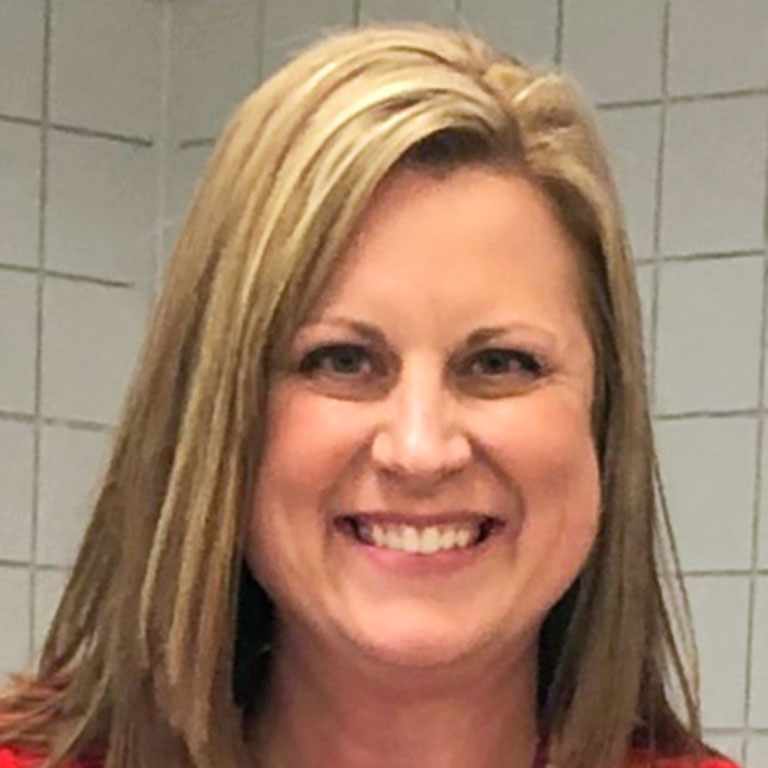 Jennifer Herold
4TH GRADE
JAMES B. EADS ELEMENTARY SCHOOL
SCHOOL TOWN OF MUNSTER
Jennifer Herold has been passionate about teaching for as long as she can remember. As a fourth grade teacher at James B. Eads Elementary School with 18 years of teaching experience, Jennifer commits herself to fostering a learning environment where everyone is welcomed, heard, and loved. This commitment comes through as Jennifer co-founded and leads "Eads Leads," a student leadership team within her school. This program, made up of 44 fourth and fifth graders, organizes school assemblies and helps their community through fundraising and volunteering. Additionally, Eads Leads plan and teach monthly lessons on life skills to students in kindergarten through fifth grade. Jennifer is forever seeking out new methods and looking for ways to learn alongside her students, and she is grateful for the chance to mentor preservice teachers and student teachers at her alma mater.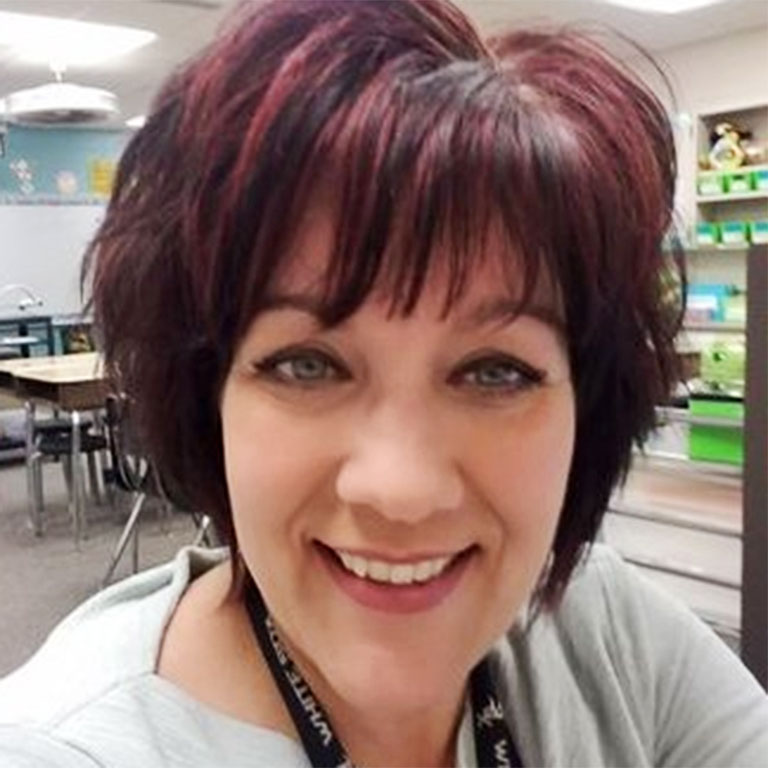 Joy Kent
5TH GRADE MATH & SCIENCE
MERRILLVILLE INTERMEDIATE SCHOOL
MERRILLVILLE COMMUNITY SCHOOL CORPORATION
In her ninth year of teaching, Joy Kent sees the work of a teacher as an adventure. Joy currently teaches fifth grade math and science at Merrillville Intermediate School, and in this position she is always looking for new ways to improve her teaching. One example of this is the way Joy became an advocate for STEM in her building, planning innovative activities to support students with critical thinking. Described as an "ambassador" for her school corporation by one of her colleagues, Joy sponsors family engineering nights, serves as the PTO teacher representative, volunteers for all school functions, and maintains an active presence on social media. She truly wants all students to experience the joy of learning and actively models what it means to be a lifelong learner for her students.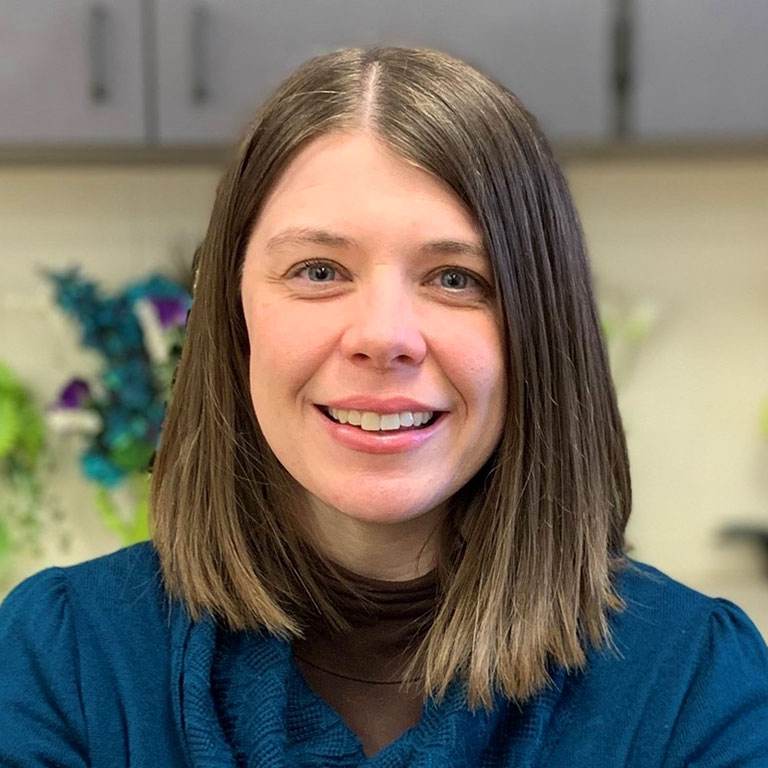 Heather Meunier
AP ENGLISH & COMP
AVON HIGH SCHOOL
AVON COMMUNITY SCHOOLS
Making sure students feel valued and appreciated is the core tenet of Heather Meunier's teaching. Heather is in her twelfth year of teaching English at Avon High School. Currently, Heather teaches AP English and Composition, a course where she frequently conferences with students on their writing and grades papers alongside her students. Outside of her courses, Heather is the co-founder and sponsor for Interact Club, an organization that builds leadership skills through community service. Under Heather's leadership, Interact student members support the community through selling prom dresses, volunteering for Honor Flights, providing tutoring services, and engaging in community building activities with English Language Learners. Looking forward, Heather seeks to continue her advocacy work on behalf of teachers both by empowering current educators and inspiring future teachers.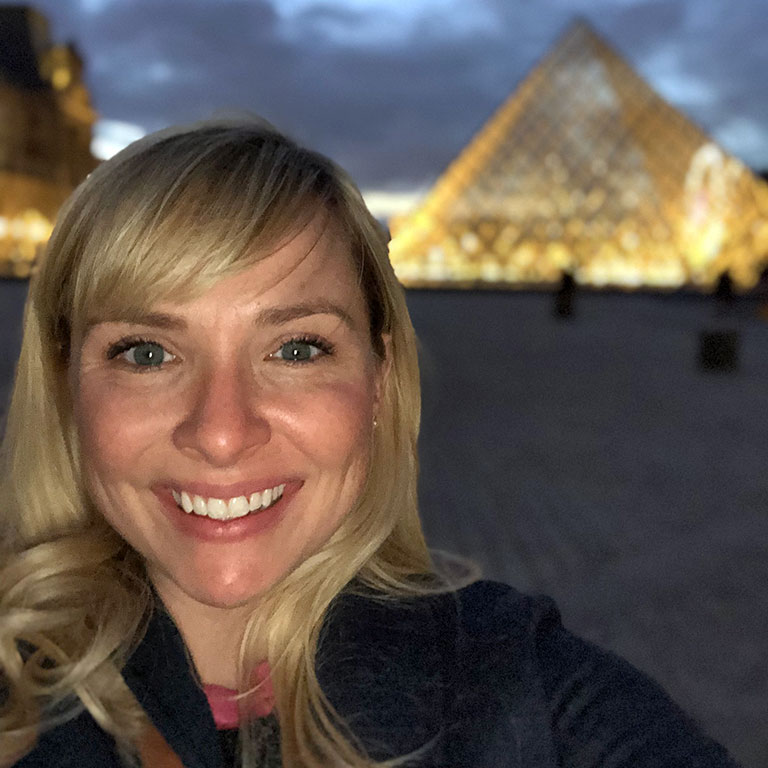 Ashley Monroe
6TH GRADE SCIENCE
WESTLANE MIDDLE SCHOOL
METROPOLITAN SCHOOL DISTRICT OF WASHINGTON TOWNSHIP
"If you show students how much you care, then they begin to care about how much you know." This is the motto at the forefront of Ashley Monroe's teaching. With twelve years of teaching experience, Ashley currently teaches sixth grade science at Westlane Middle School and serves as the science department chair. Ashley believes teaching can be exciting and new every year, and she strives to make her teaching more culturally relevant by understanding the backgrounds and experiences of her students and their families. In her classroom, Ashley's instruction follows a six-day learning cycle where she uses a gradual release model prior to assessing students and reteaching as needed. Beyond her classroom, Ashley runs a yearly, three-day camping trip to Brown County and a spring break trip to the Galapagos Islands, helping students to explore worlds beyond their neighborhoods.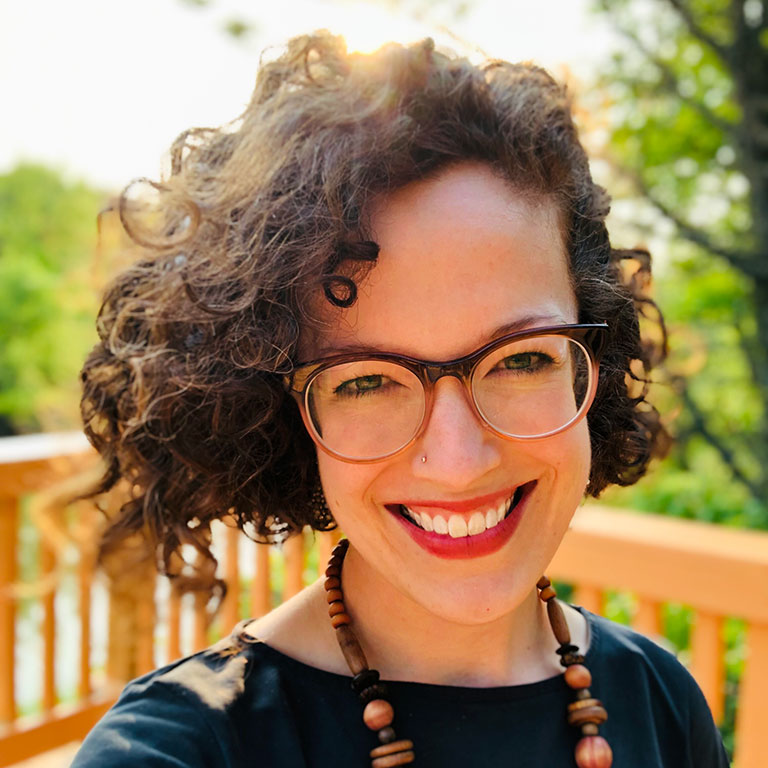 Katie Pourcho
ELEMENTARY ART
NORTH ELEMENTARY SCHOOL
DANVILLE COMMUNITY SCHOOL CORPORATION
Katheryn Pourcho, the 2020 Indiana Teacher of the Year, is in her ninth year of teaching art to elementary students at Danville North Elementary School. Using her experiences studying oil painting under artists such as C.W. Mundy and Pam Newell and painting in residency at La Romita School of Art in Italy and L'Abri Fellowship in Switzerland, Katie's experiences as a professional artist and as a world traveler inspire the work she does in her classroom. During the summers, Katie provides engaging art experiences for her students in Danville and children abroad, including children in countries such as Lebanon, Nicaragua, and Thailand. Katie served as a new teacher mentor for art educators and is grateful to continue that work through the Armstrong Teacher Educator program.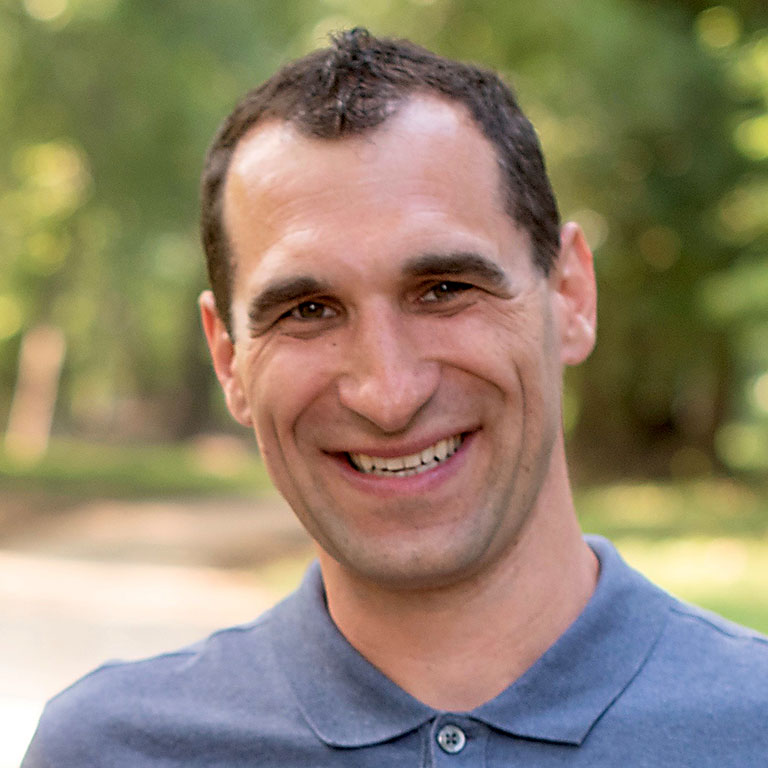 Ryan Throop-Voors
6TH GRADE MATH & ELA
MIAMI MIDDLE SCHOOL
FORT WAYNE COMMUNITY SCHOOLS
Ryan Throop-Voors, a sixth grade math and English language arts teacher at Miami Middle School in Fort Wayne Community Schools, sees relationships as the most important part of his teaching. This not only includes relationships with his students but all stakeholders: parents, colleagues, administrators, and the community. With twelve years of teaching experience, Ryan has a passion for learning that he hopes rubs off on his students. He utilizes whole brain teaching techniques, conscious discipline, and flexible seating in his classroom, and he encourages all students to adopt a growth mindset through incentives such as his "Super-Improver Wall" and "Dinner of Excellence." Ryan serves his school community as a grade level leader and as a member of the curriculum writing team, among other roles. Moving forward, he has a desire to help new educators find their way in the profession.