2019-2020 Armstrong Teacher Educators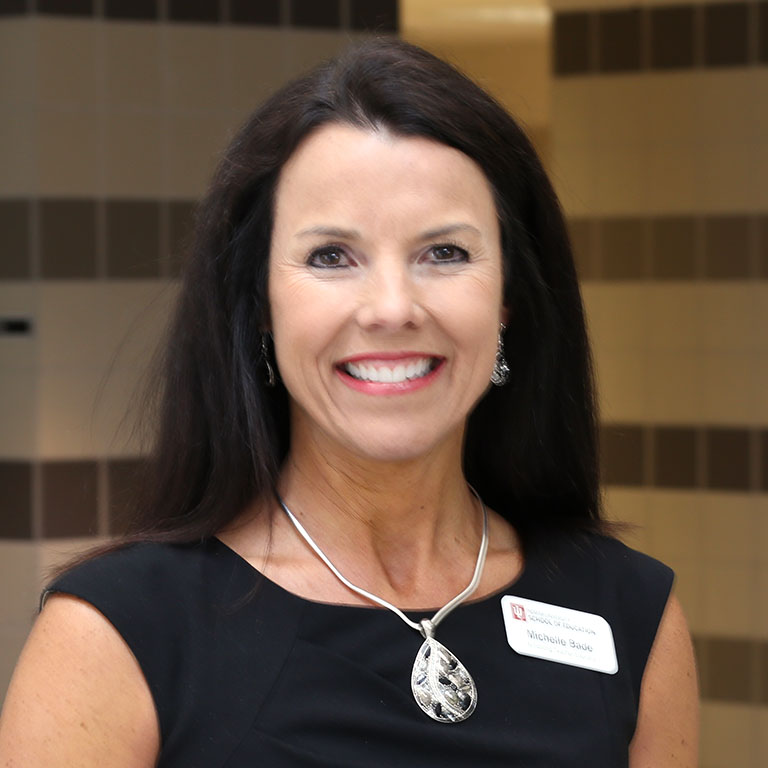 Michelle Bade
Level: Elementary School
City/State: Muncie, IN
District: Muncie Community Schools
School: West View Elementary School
Content Area: Music
Michelle Bade is recognized as an "ambassador of music" by her colleagues at West View Elementary School and at the district level.  With 22 years of teaching experience, Michelle continues to bring enthusiasm to her work as she teaches music to kindergarteners through fifth graders and plans performances within the Muncie community.  In addition to her role as a classroom teacher, Michelle serves on the State Board for the Indiana Music Education Association, mentors preservice teachers from local universities, and meets with legislators at both a state and national level to influence policy.  Michelle has a passion for supporting students through the roadblocks they encounter and helping them to learn from those experiences.  More than anything, her mission is to "help each child find their purpose and beliefs as this will directly drive their behavior to do great things and inspire others."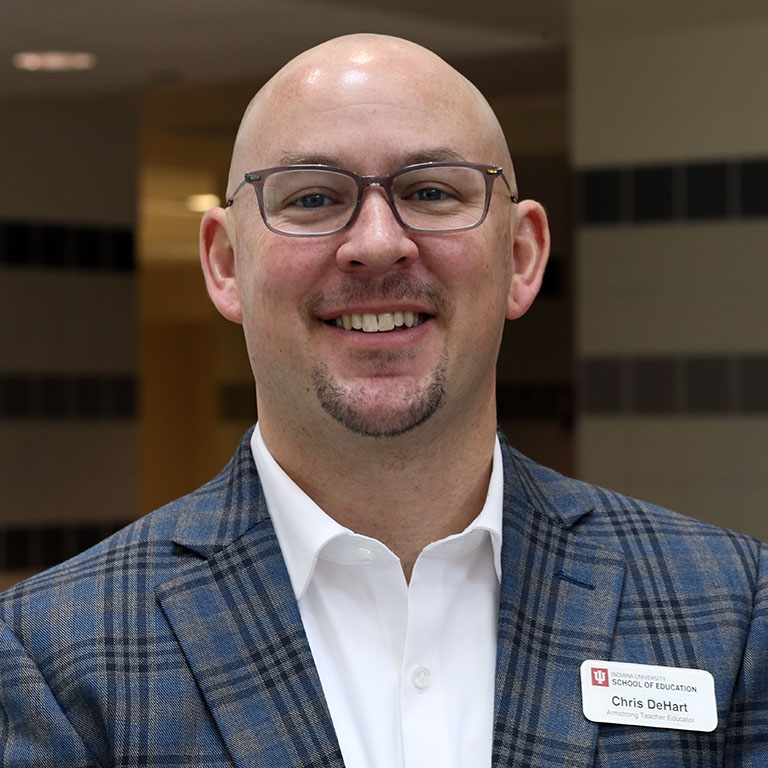 Chris DeHart
Level: High School
City/State: Pendleton, IN
District: Pendleton Juvenile Correctional Facility
School: Providence Junior/Senior High School
Content Area: History, Social Studies
"Expecting Educational Excellence Every Day" is the motto that Chris Dehart lives by and asks his students to live by as well. With twelve years of experience, Chris currently teaches at Providence Junior/Senior High School, which is located within the Pendleton Juvenile Correctional Facility. Chris describes himself as a facilitator of inquiry, a student, and a storyteller. These aspects of his identity come to life as he teaches U.S. history, middle school social studies, and interpersonal relationships. Chris's strengths lie in adapting best practices to meet the needs of his environment and student population. In addition to his work within the classroom context, Chris serves as an academic advisor and a member of the unit treatment team, working to monitor the overall progress of his students and helping them to transition back into society. "There is no other student population," he believes, "more deserving of quality instruction."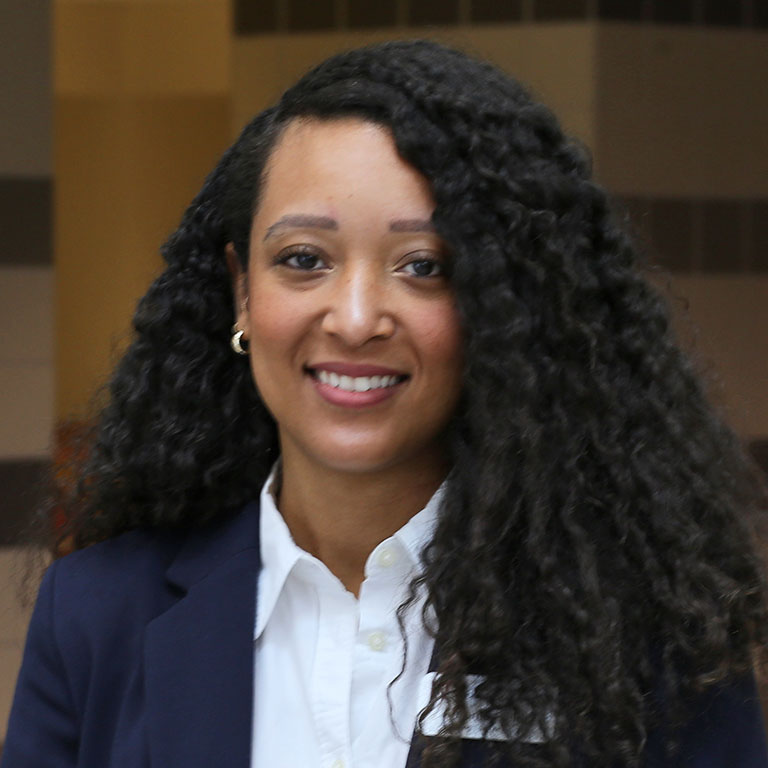 Antonia Fields
Level: Middle School
City/State: Indianapolis, IN
District: Metropolitan School District of Lawrence Township 
School: Belzer Middle School
Content Area: Language Arts
Believing that every student can perform at high levels and working to connect students with their community are core aspects of Antonia Field's teaching.  Antonia is in her seventh year of teaching, currently serving as a seventh and eighth grade language arts teacher, instructional coach, and tennis coach at Belzer Middle School.  She strives to spark student curiosity and a desire to learn as she engages them in service learning projects and plans girls career exploration days for students to interact with female leaders in the community.  In her own words, "Like my students, I am constantly learning and working to get better."  Antonia is a model of continued professional growth as she actively seeks out new resources and methods, such as the use of her school's makerspace.  Ultimately, she has a "desire to genuinely connect with students," and this goal is what drives her work and future learning.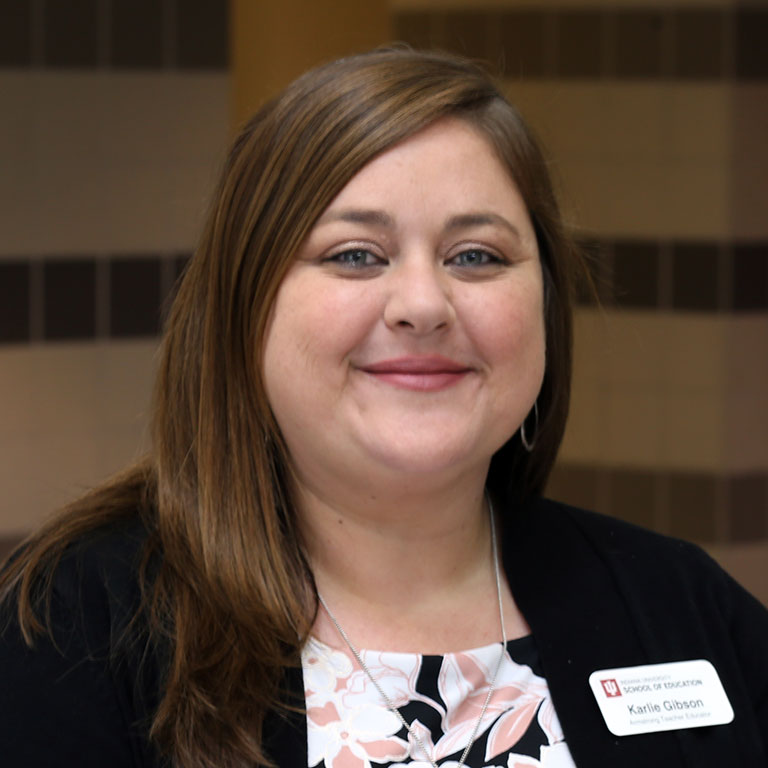 Karlie Gibson
Level: Elementary School
City/State: Walkerton, IN
District: John Glenn School Corporation
School: Walkerton Elementary School
Content Area: 2nd grade
Karlie Gibson's second graders at Walkerton Elementary School describe her as fun, energetic, caring, and loving.  Throughout her nine years in the classroom, Karlie finds ways to bring her passions for hands-on learning and developing a growth mindset to life.  Karlie plans learning experiences that reflect those passions, such as the hatching of chickens in the spring and service learning opportunities which include "Pennies for Penguins" and collecting food for families in need.  Serving on the Student Teacher Assistance Team allows Karlie to collaborate with her colleagues to better meet students' needs.  Additionally, Karlie was named the coordinator for the John Glenn School Corporation's New Teacher Mentoring Program, allowing her to develop relationships with veteran teachers and new teachers.  One of Karlie's long term goals involves working in a university setting, and she is excited that the Armstrong Program allows her to help develop outstanding future educators.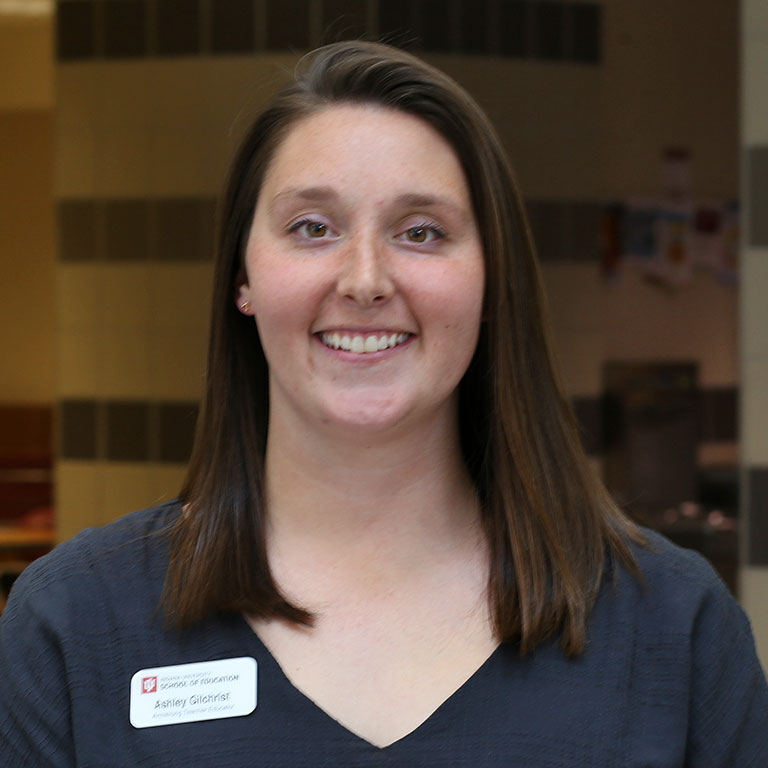 Ashley Gilchrist
Level: Elementary School
City/State: Indianapolis, IN
District: Metropolitan School District of Washington Township
School: Nora Elementary School
Content Area: Special Education
When asked how she would describe herself as a teacher, Ashley Gilchrist—a fifth-year special education resource teacher at Nora Elementary School—selected the words "inclusive" and "devoted."  Ashley prides herself on focusing on the whole child as she builds relationships with all students. This is reflected in her work as one of her school's founding organizers of Cub Quest, an experience designed for students and staff to learn together, to make connections across grade levels, and to start the school year strong.  As part of Cub Quest, students are placed in a school "family" that meets regularly throughout the school year for continued connection.  Ashley's dedication to building relationships transcends the work she does with students as she is also an active member of her school's PTA, working with families and teachers to build community.  Ashley is a reflective practitioner, continually seeking out new ways to grow professionally.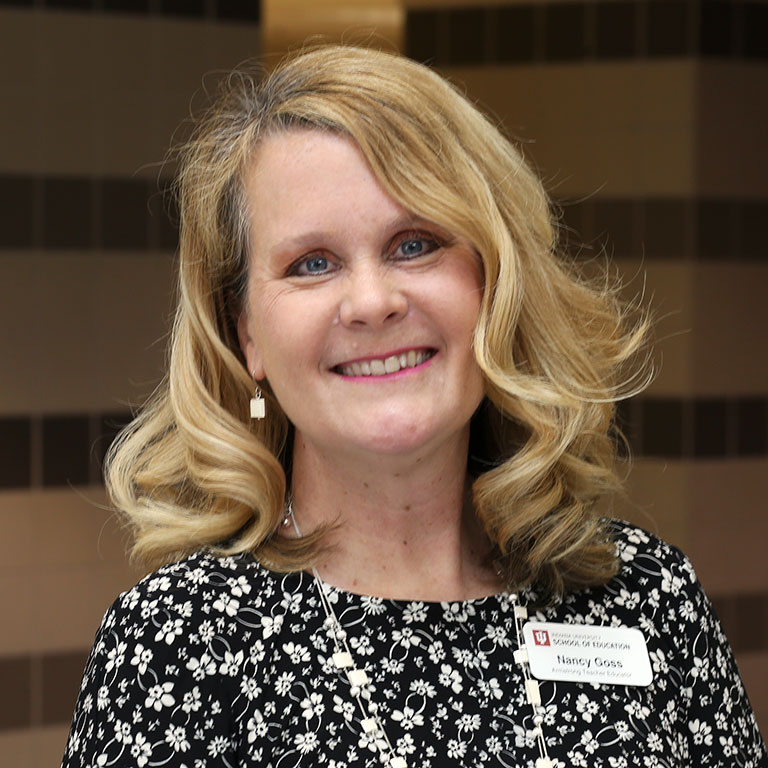 Nancy Goss
Level: Elementary School
City/State: Bloomington, IN
District: Richland-Bean Blossom Community School Corporation 
School: Edgewood Primary School
Content Area: 2nd Grade
In her 23 years of teaching, Nancy Goss has seen many changes in educational practices, but her core beliefs remain the same: children need to have the space to take ownership of their own learning, and learning is fueled by supportive environments rooted in positive relationships.  Nancy brings these beliefs to life in her second grade classroom and in the community of Edgewood Primary School as she designs a variety of learning activities to reach the learners in her classroom and leads an annual Literacy Lock-in, an event that is the "highlight of the school year" for students.  Nancy also serves in leadership roles including mentoring new teachers and being a member of the school improvement team.  Looking forward, Nancy wants to continue to be open to ideas and strategies that are best for the development of young learners and that "seek additional ways to build meaningful relationships with students."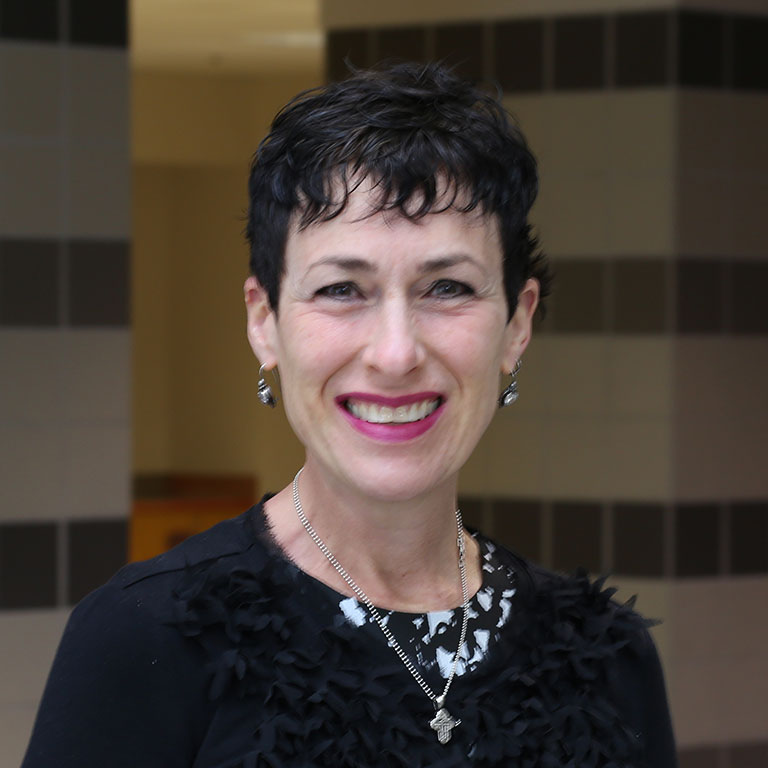 Jennifer Heiter
Level: High School
City/State: Bremen, IN
District: Bremen Public Schools
School: Bremen High School
Content Area: English
The books lining the walls of Jennifer Heiter's classroom at Bremen High School speak to her desire to peel back the layers of "reading scar tissue" her students have developed over many years.  As an English teacher with 23 years of teaching experience, Jennifer focuses her work on taking her high school students back to the time in their lives when reading was "cool."  Jennifer's students engage in "bibliotherapy" as they use their reading and writing to heal their mental health, which Jennifer models through her own written poetry and an anthology she compiled titled Despite: Reading Your Way Out of the Wound and Into the Light.  Seen as a mentor and a leader in her school, Jennifer welcomes all students and teachers into her classroom—or "nest," as she calls it—and puts others' needs before her own.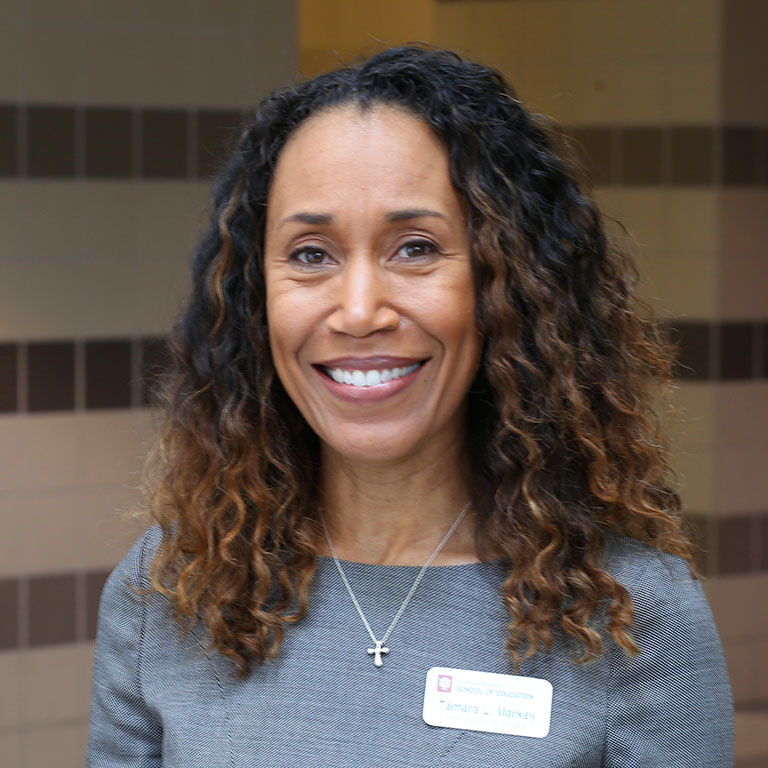 Tamara Markey
Level: Middle School
City/State: Indianapolis, IN
District: Metropolitan School District of Lawrence Township
School: McKenzie Center for Innovation and Technology
Content Area: Engineering
Tamara Markey teaches pre-engineering courses at the McKenzie Center for Innovation and Technology in the Metropolitan School District of Lawrence Township. Tamara was named Indiana's Teacher of the Year in October of 2018 as she was recognized for her initiatives to get more female students involved with STEM and to promote instructional equity in schools. After nine years of working as an engineer, Tamara felt a desire to move into teaching, what she calls "a truly heartfelt profession." Her vision is to "encourage kids to problem solve, think critically, and explore pathways for their future." This work includes Tamara starting a girls technology program that pairs students with female mentors working in the STEM field. As she explains, "I really do believe this is what I was created to do."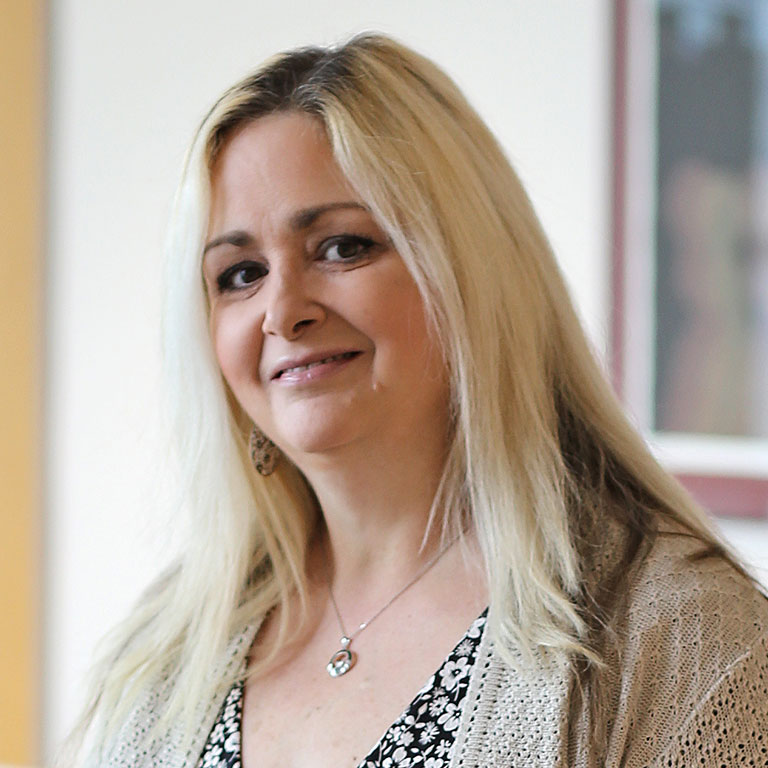 Vivian McCrocklin-Pethick
Level: 8th Grade
City/State: South Bend, IN
District: South Bend Community School Corporation
School: Navarre Middle School
Content Area: English
If you asked Vivian McCrocklin-Pethick about her job, she would tell you that it is her privilege to teach.  Vivian has been an educator for the past 21 years, and she currently teaches eighth grade English Language Arts, reading, and English language learners at Navarre Middle School in South Bend.  She is committed to forming relationships with students as evidenced by opening her classroom doors to tutor students in all subject areas before and after school.  Expanding their horizons, Vivian engages students in service learning, learning about our country through traveling to Washington, D.C., and competing in the Fluid Power Challenge, a STEAM based club that involves working out mechanical models and portfolios for competition.  Vivian is both a mentor and a leader in her school, and she continues to grow professionally as she recently obtained certification for teaching English language learners.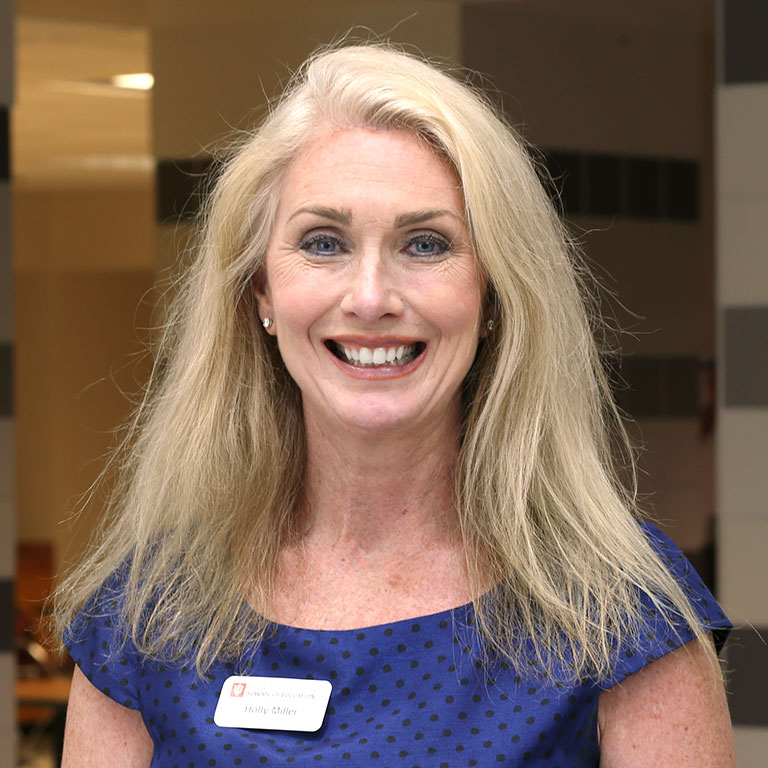 Holly Miller
Level: 6th Grade
City/State: Fishers, IN
District: Hamilton Southeastern Schools
School: Riverside Intermediate School
Content Area: STEM
Holly Miller, a 6th grade STEM teacher at Riverside Intermediate School, has the following goals when it comes to teaching her students: see them, understand them, encourage them, and challenge them.  Holly has 10 years of teaching experience and focuses her instruction on collaboration, knowledge construction, real-world problem solving, the use of technology, and skilled communication.  The biggest testament of Holly's teaching is the ways STEM comes to life for her students, such as when she designed a simulated trip to Mars to which her students responded like "kids in a candy store."  In addition to serving as the chemistry club coach, the robotics team coach, and an organizer of a family STEM night, Holly is a lifelong learner.  Currently a second-year doctoral student at Texas Tech University, Holly wants to continue working in the classroom as well as find ways to work with preservice teachers and create STEM curricula.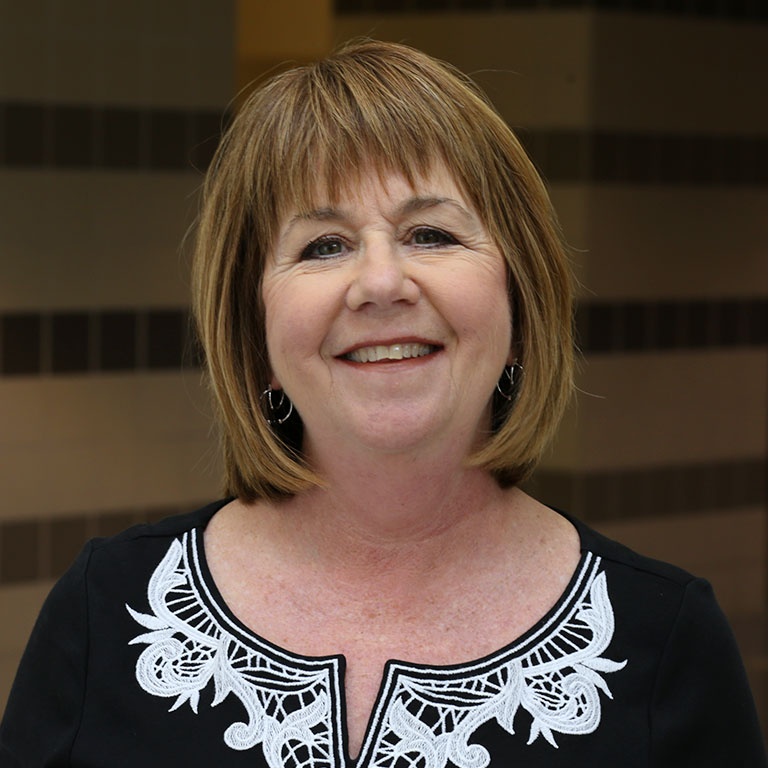 Lisa Regan
Level: Elementary School
City/State: Elkhart, IN
District: Elkhart Community Schools
School: Mary Daly Elementary
Content Area: Reading
In her 37 years as a teacher, Lisa Regan takes special pride in the breadth of roles she has played and the many ways she has grown her craft through those experiences. Lisa is currently a reading teacher and instructional coach at Mary Daly Elementary in Elkhart, although she previously taught grades K-6 in language arts, science, math, social studies, and special education.  Described by colleagues as a selfless and generous contributor, Lisa is a member of the school's leadership team and a mentor for new teachers.  Moreover, Lisa organizes school events such as the annual 5K race and a student job interview fair, which involves recruiting over 40 local business leaders to interview 80+ students.  Lisa remains devoted to continuing her own education for the good of her students, and she looks forward to working with Indiana University's future educators.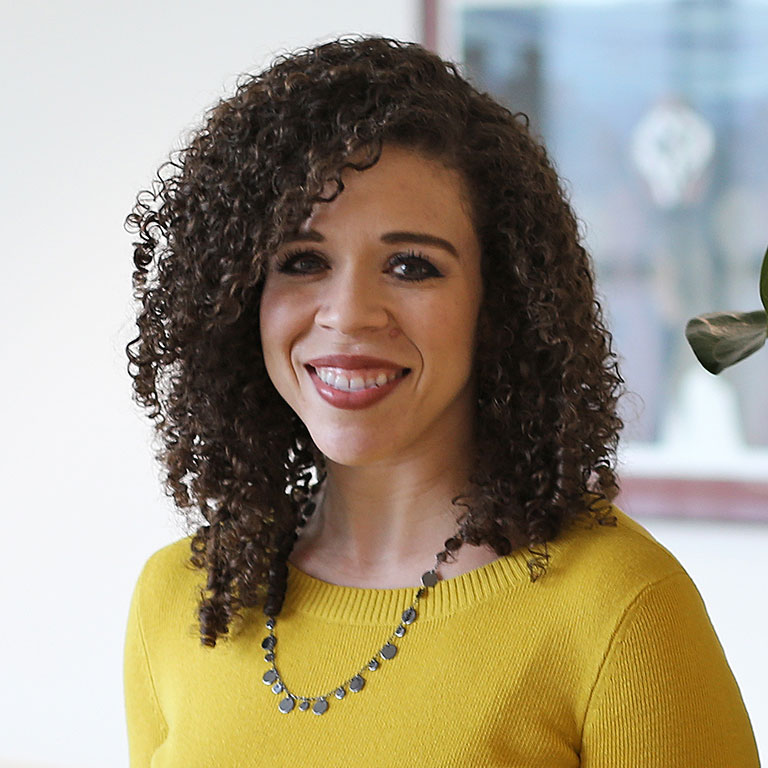 Sarah Shannon
Level: High School
City/State: Indianapolis, IN
District: Metropolitan School District of Wayne Township
School: Ben Davis High School
Content Area: Math
Sarah Shannon, in her 16th year of teaching, sees her role as a math teacher at Ben Davis High School as more than just teaching her content.  At the core of her teaching philosophy is wanting her students "to know they are loved and cared for."  This belief comes to life in her classroom as she does not let her students give up on themselves and as she teaches lessons of self-worth and compassion through even the smallest of interactions with her students.  As Sarah says, "I pour my heart and soul into loving my students every single day."  This love is reflected in her involvement with the AVID program (Advancement Via Individual Determination) as both an advisor and an advocate, where she works to close the achievement gap for first generation college bound students.  Sarah hopes to continue growing in the ways she can help students overcome obstacles and the ways she can support other teachers in the profession.