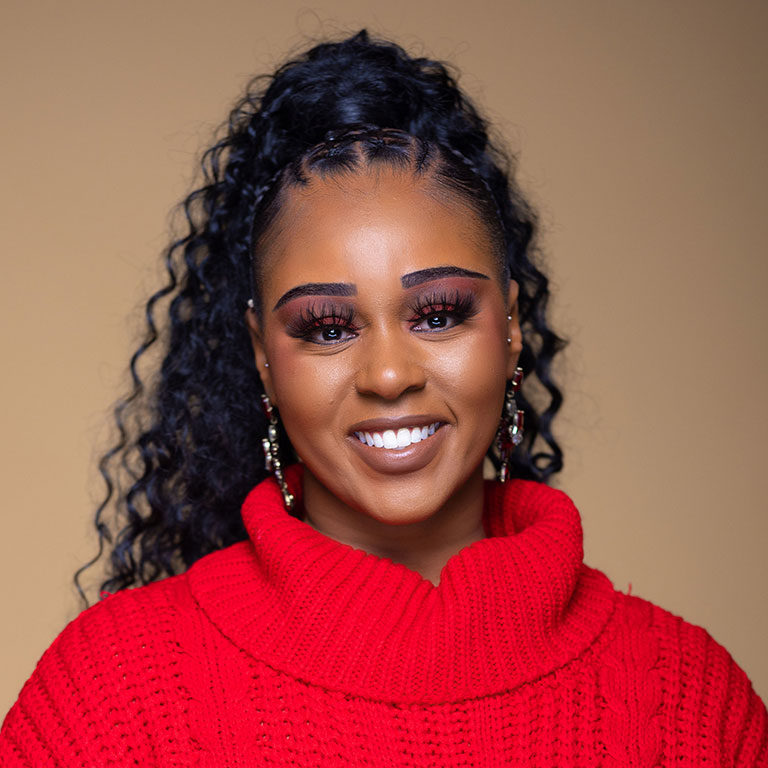 Da'Ja'Nay Askew
Da'Ja'Nay Askew is an incoming Ph.D student in the Higher Education and Student Affairs program. She earned her bachelor's degree in Psychology and Social Work with a minor in Religious Studies at Defiance College. She earned her master's degree in Higher Education with a concentration in College Teaching at Purdue University. Prior to her doctoral studies, she was employed at a Northwest Indiana school district as a Family Support Specialist while operating her own tutoring business. Her research interests are the post graduate experience in minoritized first generation students and the influence of social media on the "Quarter Life Crisis." After completing her Ph.D, Ms. Askew would like to become a faculty member and professional researcher.
---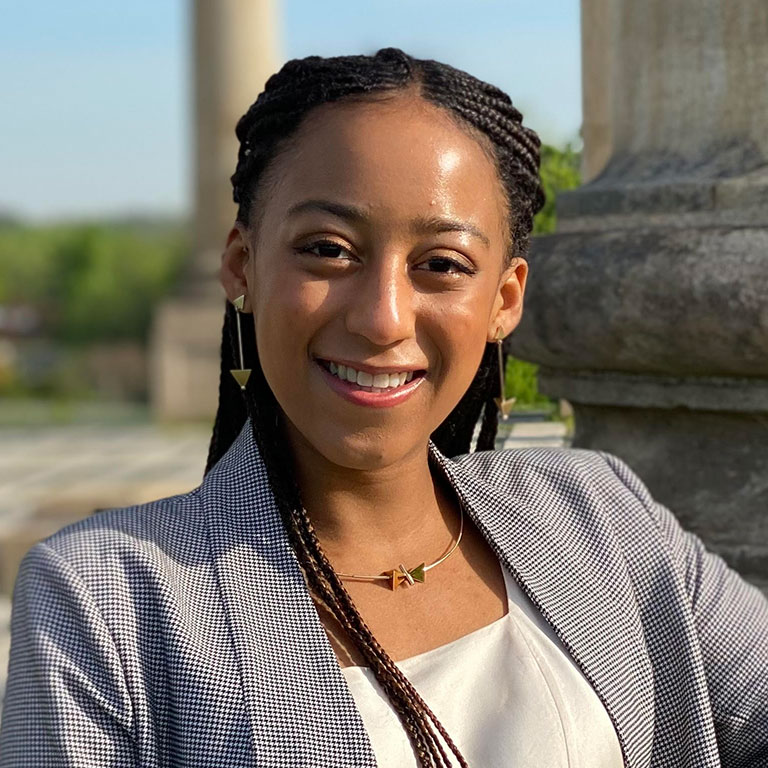 Alyse Harris
Alyse Harris is a doctoral student studying Instructional Systems Technology (IST) at Indiana University. Before attending IU, Alyse worked as an instructional designer for a global communication consultancy in Washington, DC. In this role, she designed e-learning courses for employees in 30+ global offices. She received her bachelor's degree in Communication Management and Design from Ithaca College where she was a member of the Martin Luther King Jr. Scholar program. This program required her to grapple with issues of injustice, provided research opportunities, and laid the foundation for her current goals of doctoral study. She plans to study the systems and practices used in online learning that support and hinder underrepresented and underprepared adult learners domestically and abroad.
---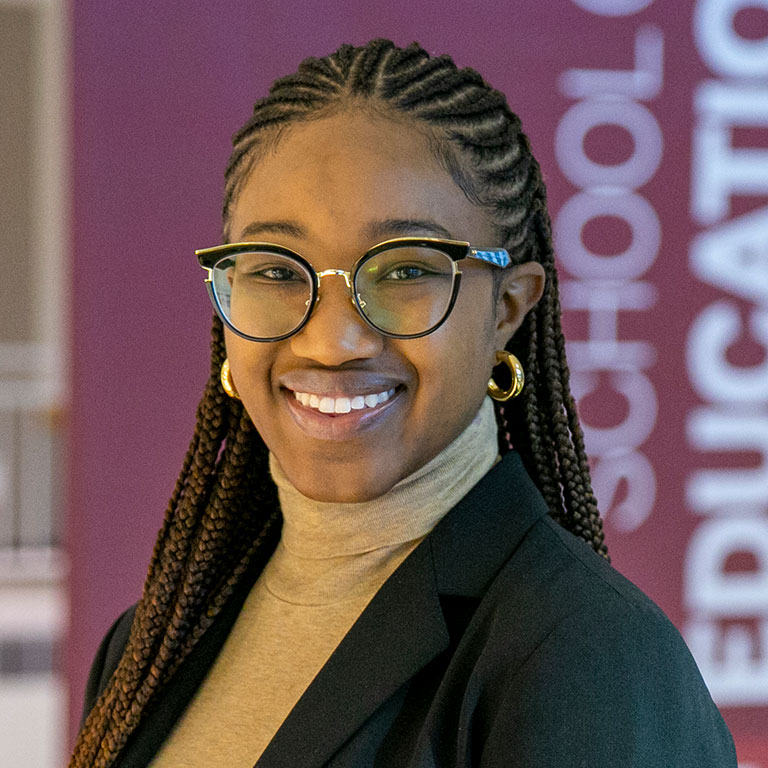 Chandler Hawkins
Chandler Hawkins (she/her) is a current Ph.D. student studying higher education and student affairs at Indiana University. She completed her undergraduate coursework at the University of Louisville majoring in Public Health and Information Sciences. Throughout her undergraduate career, she developed a passion for advocacy in research, focusing the majority of her work on the importance of comprehensive sex education programs in the education setting. She then obtained a Master's of Science in Higher Education and Student Affairs from Canisius College, completing a thesis on the experiences students of color have at predominantly white New Student Orientation (NSO) programs. Throughout her Master's coursework, she focused her research on students of color, grounding her work in Critical Race Theory, and critiquing nuances in High Impact Practices and Student Development Theory. Currently, her research interests focus on the examination of the racialized and gendered, experiences of Black male student-athletes and the presence of antiBlackness within the higher education setting. The majority of her work is influenced by her experiences witnessing antiblackness rhetoric throughout her father's college coaching career.
---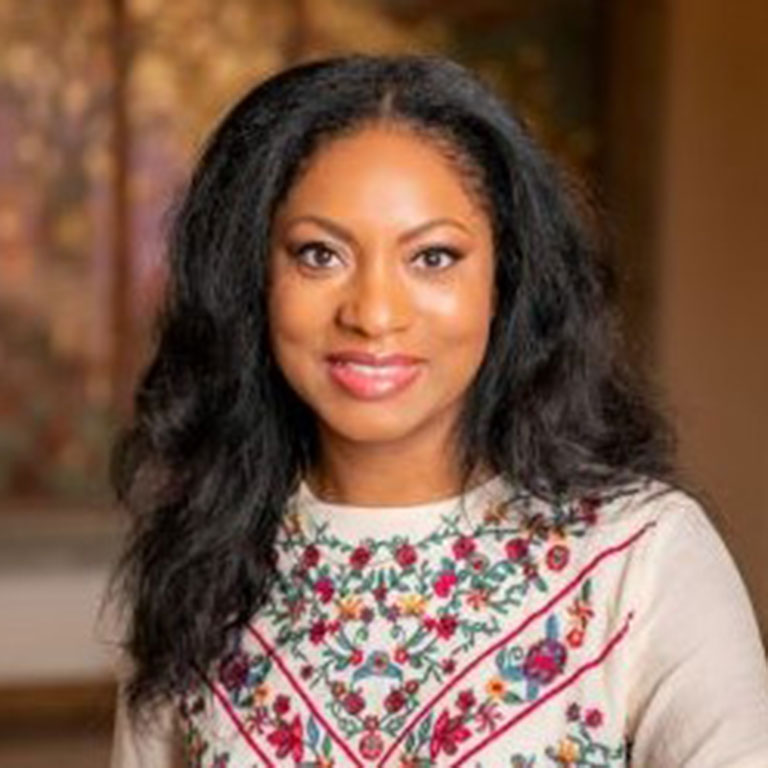 Vanessa Johnson
"As a former photographer and salon industry professional of eighteen years, I pursued an affinity for photography and attained a B.A. in photography and graphic arts communication in 2001 from Florida Agricultural and Mechanical University. During that time, I also attained a license in cosmetology and worked at top salons in the cities of Atlanta, Jacksonville, and Tallahassee, all the while working as a freelance portrait photographer, and developing portfolios for clients, and shooting for events. My work experience as an Aveda Institute educator, manager, and trainer for fellow educational professionals, is where I found a new passion, in teaching. I hold a Master's level cutting certification from Aveda Inc. and numerous certificates in areas such as business planning, business development, and classroom management through the 4MAT teaching model.
I recently completed the Masters of Arts degree in Digital Humanities at Florida State University and taught Humanities classes for the Program of Interdisciplinary Humanities. Some of the projects I created were ""People In Data: A Critical Analysis"", and ""Louisiana Creoles: Their Contributions and Influence in Shaping New Orleans Culture, and Traditions."" I have developed a passion for education, how it is delivered for optimum effectiveness for learners."
---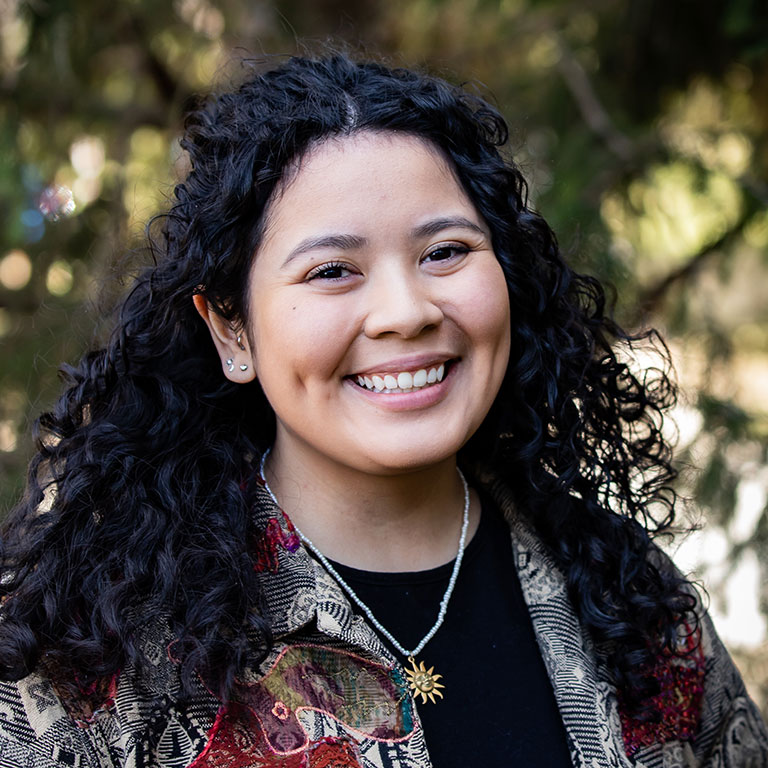 Jacqueline Paiz
Jackie Paiz (she/her) is a doctoral student in the Counseling Psychology program at IU Bloomington and received her bachelor's degree in Psychology and Spanish with honors from Rhodes College in Memphis, Tennessee. Her current areas of professional interest are immigrant and refugee mental health, attitudes toward seeking psychotherapy, and intergenerational trauma among Black, Indigenous, and People of Color (BIPOC). Jackie is currently an Associate Instructor within the School of Education and works with Dr. Ellen Vaughan on research on Latinx Mental Health and Substance Use.
---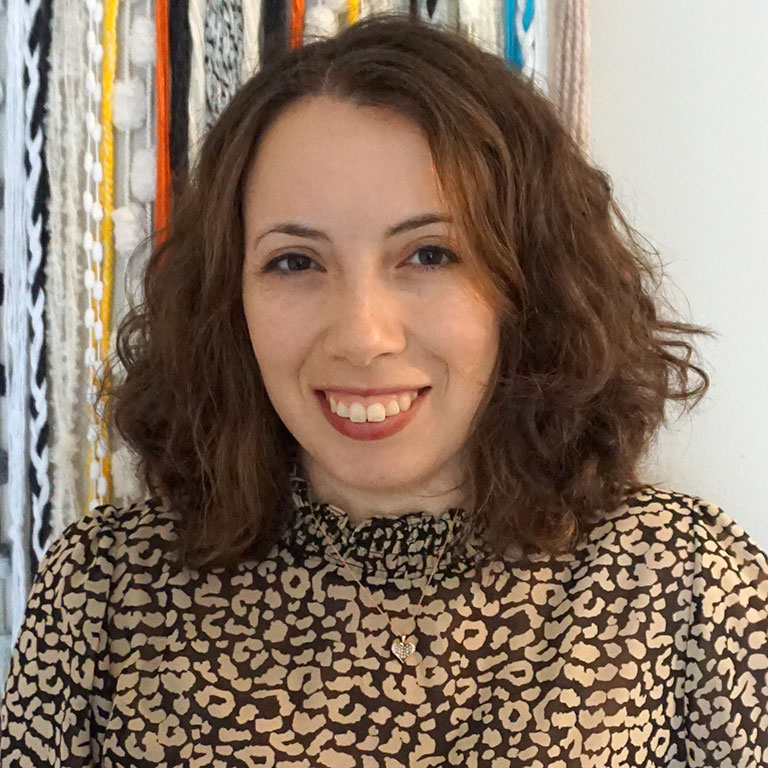 Mariah Pol
"Mariah Pol is a first-generation Latina doctoral student at Indiana University – Bloomington in the Curriculum and Instruction program. This is her first year in the program after six years teaching middle school social studies in Northwest Indiana. During this time, Mariah was awarded numerous accolades, including 11 domestic and international teaching fellowships, the 2019 Gilder Lehrman Institute of American History Indiana History Teacher of the Year, and the 2020 Indiana Historical Society History Teacher of the Year.
Mariah aspires to lead the future of research on historically underrepresented cultural narratives and develop pedagogy to train the next generation of teachers to make social studies instruction relevant and meaningful. To further this passion, Mariah works as a Research Fellow with the World History Digital Education Foundation, investigating Korea's coverage in high school US Geography textbooks. She also co-authors research pending peer-review, investigating the evolution of Social Studies classroom practices since the COVID-19 pandemic."
---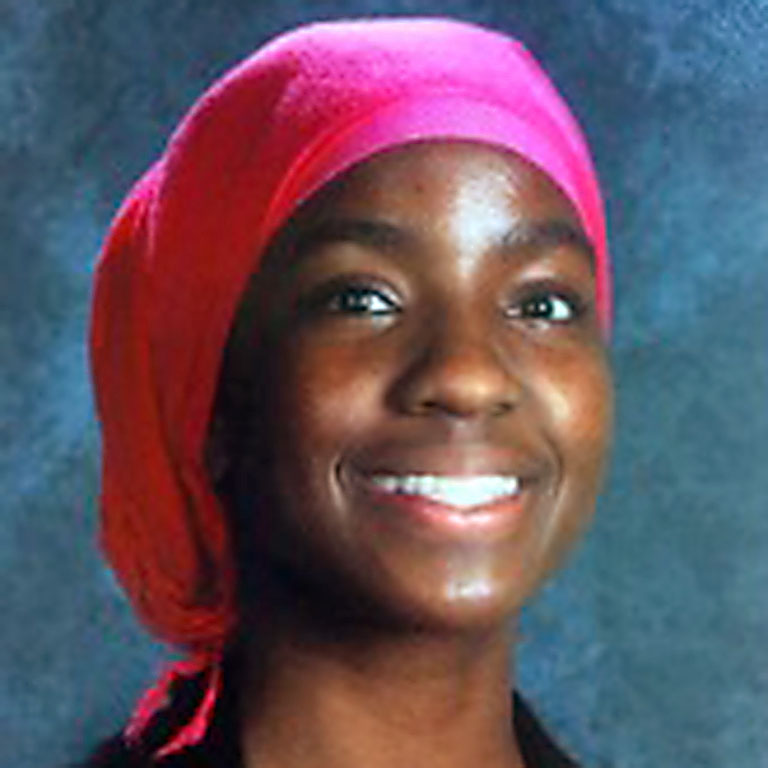 Albertha Sabree
Woodrow Wilson Fellow...President's Diversity Recruitment Fellowship Recipient...Adjunct Professor...The African-American Excellence in Education Award Recipient...and more. My name is Albertha Sabree and although many see the individual, I see my community. My "individual" achievements are visible on my resume, but the community through which these achievements were possible is obscured. I was born and raised in Atlanta, GA and attended a very small religious private school from Pre-K to 12th grade (Mohammed Schools of Atlanta). My community- the community of Imam W. D. Mohammed- spans the United States. Our leader, Imam Mohammed, taught us Al-Islam and helped an entire community to learn to read conceptually. I am a student of the Language of Imam W. D. Mohammed (a conceptual language) and an educator. With the command to seek knowledge from the cradle to the grave, learning as a continuous process was cultivated from birth.
---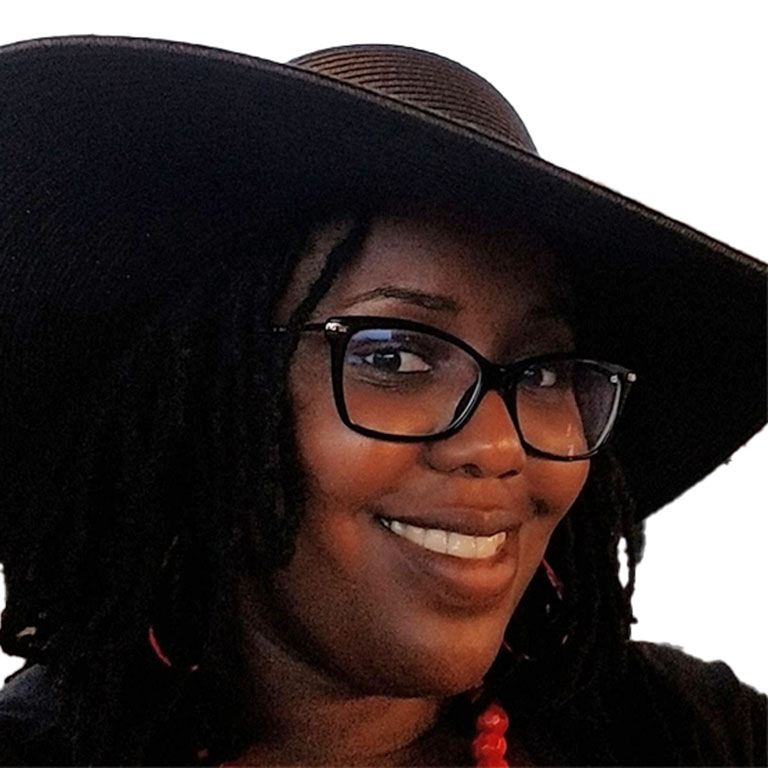 Tamika Smith
Tamika N. Smith (she/her) is a current Ph.D. student studying Higher Education and Student Affairs at Indiana University – Bloomington. Originally from Riverside, California, she received a master's degree in College Student Affairs at The Pennsylvania State University and a master's in Applied Biblical Studies from Moody Bible Institute. She received her bachelor's degree in Interpersonal Communication from Michigan State University. Her primary research interests are on creating successful and impactful social justice training techniques for minoritized populations. Before returning to school to do her doctorate, Tamika worked professional in Student Affairs in various areas include residence life and multicultural affairs. Tamika serves as the graduate assistant for the Higher Education and Student Affairs program.
---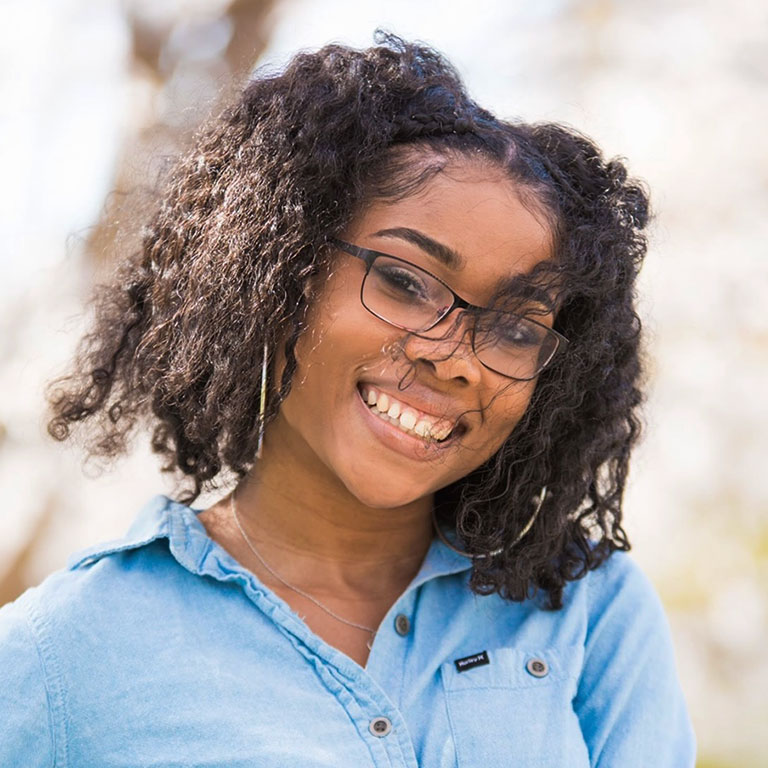 Ciara Thomas
Ciara Thomas is a doctoral student studying School Psychology at Indiana University. While working towards her bachelor's degree in Psychology at The University of Illinois at Urbana-Champaign, Ciara served as a research assistant for two projects and served as a facilitator for one of the only socio-behavioral learning services on the South Side of Chicago. Her primary line of research includes eliminating racial biases in education by examining the disproportionate rate that Black children are recommended for behavioral discipline initiatives, special education classrooms, and socio-emotional learning programs. As a secondary line of research, Ciara is interested in implementing principles of neuropsychology into validating recommendations for secondary services for students. This year she will serve as a Diversity Fellow for the University Graduate School Diversity and Inclusion team with the hopes of amplifying and elevating the voices of underrepresented graduate scholars across the Bloomington campus.