The IU School of Education recently celebrated the legacy of Elder Watson Diggs, the first African American to graduate with a degree in education from Indiana University, with a symposium that explored issues surrounding the future of education given recent and anticipated court decisions and legislation around access and diversity.
The symposium was a collaboration between the School of Education and Kappa Alpha Psi Fraternity and Foundation. Diggs was one of the founders of Kappa Alpha Psi in 1911.
With sessions that discussed a wide range of topics, including how teachers could create anti-racist classrooms to recruiting Black males to become teachers, JC Campbell, a Ph.D. student in Higher Education and Student Affairs and organizer of the event, said his goals for the symposium were to educate the campus on Kappa Alpha Psi, the legacy of Elder Watson Diggs, and to financially support students in the School of Education.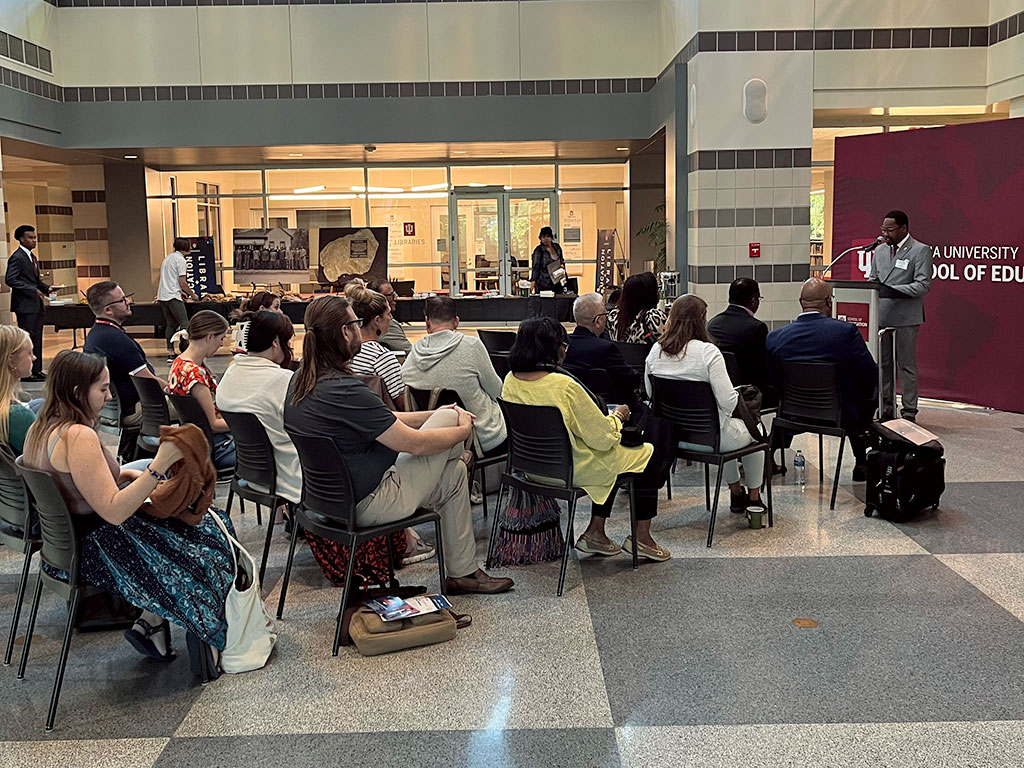 That support is evident through the two students who are recipients of this year's Elder Watson Diggs Scholarship, Eric Agyemang-Dua Jr. and Diamond Jackson. Agyemang-Dua Jr. is pursuing an M.S.Ed in Mental Health Counseling.
"Receiving the Elder Watson Diggs Scholarship serves as an empirical certainty that the work I'm doing around counseling and social innovation, that the mission I'm carrying, is very meaningful and impactful. It serves as an extra push, an extra cheering on, and an extra 'you're almost there Eric, just keep moving forward,'" he said. 
Agyemang-Dua Jr. found the most significant part of the symposium was "feeling that sense of support and encouragement around my aspirations to be a collegiate professor."