The W.W. Wright Education Building is usually buzzing with excitement at the start of a new school year, but since the COVID-19 pandemic abruptly moved classes online, the building has been devoid of most of the usual activity since March. 
Behind the scenes, though, staff have been extremely busy making sure when students arrive for the fall semester, they're as safe as possible. Amber Hill, Assistant Director of Finance and Business Affairs for the School of Education, said several teams around the school have been working hard since May working with many departments around the university on putting up new signage, establishing additional cleaning within the building and even installing safety features, such as plexiglass windows in high-traffic areas like the reception desk in the Office of Teacher Education.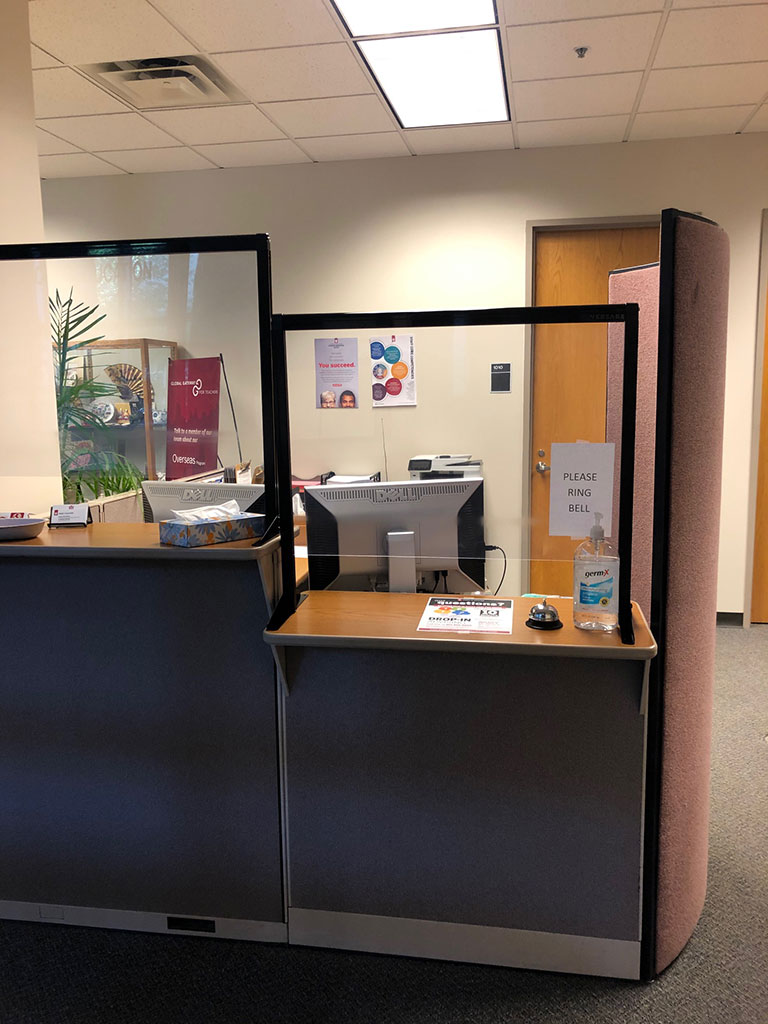 While most larger classes will happen online, for smaller classes still meeting in person, disinfectants and towels have been put in all classrooms for cleaning in between classes. Signage has also been added at the entrances of classrooms noting each room's capacity, and furniture has been rearranged or removed to allow for social distancing when in the room. Hand sanitizer is also available at every entrance and in the Atrium. Any area that was previously a gathering or public study space, such as the balcony, has now been marked as a no-gathering site. Social distancing has also been marked in computer labs.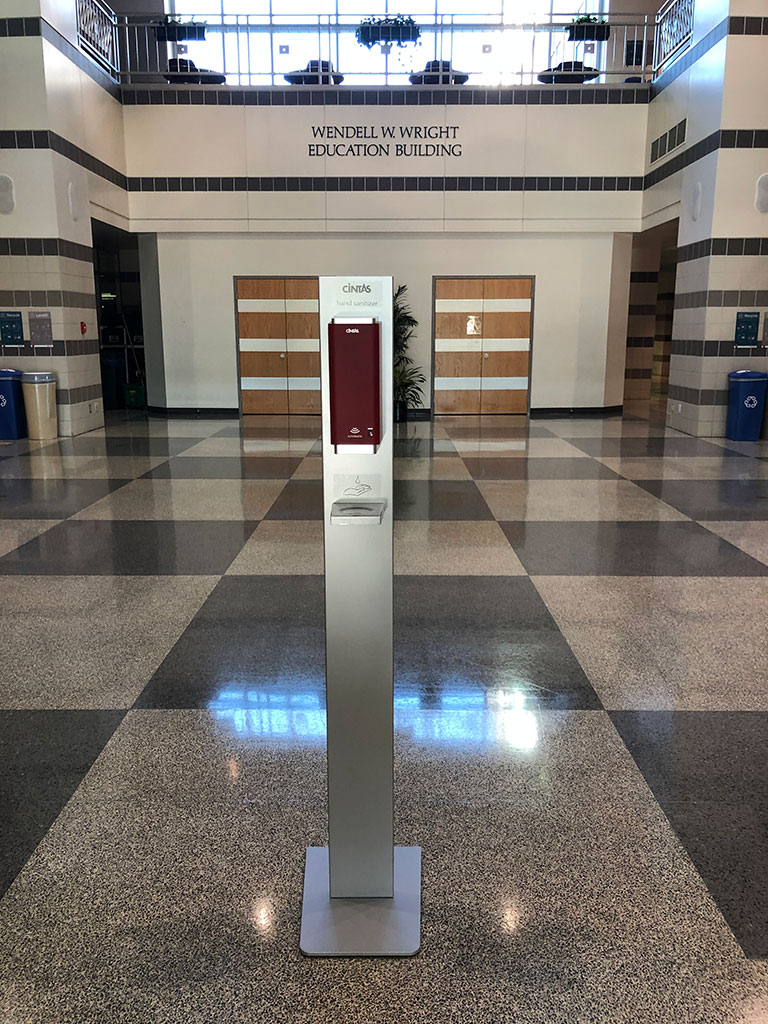 Undergraduate advising should now be done remotely. Students can schedule an appointment using the Student Appointment Scheduler in one.iu.edu to schedule a 30-minute appointment with their advisor. During the first two weeks of classes, the Office of Teacher Education will be offering brief drop-in appointments virtually Monday-Tuesday and Thursday-Friday from 9 a.m.-5 p.m. and Wednesday from 11 a.m.-5 p.m.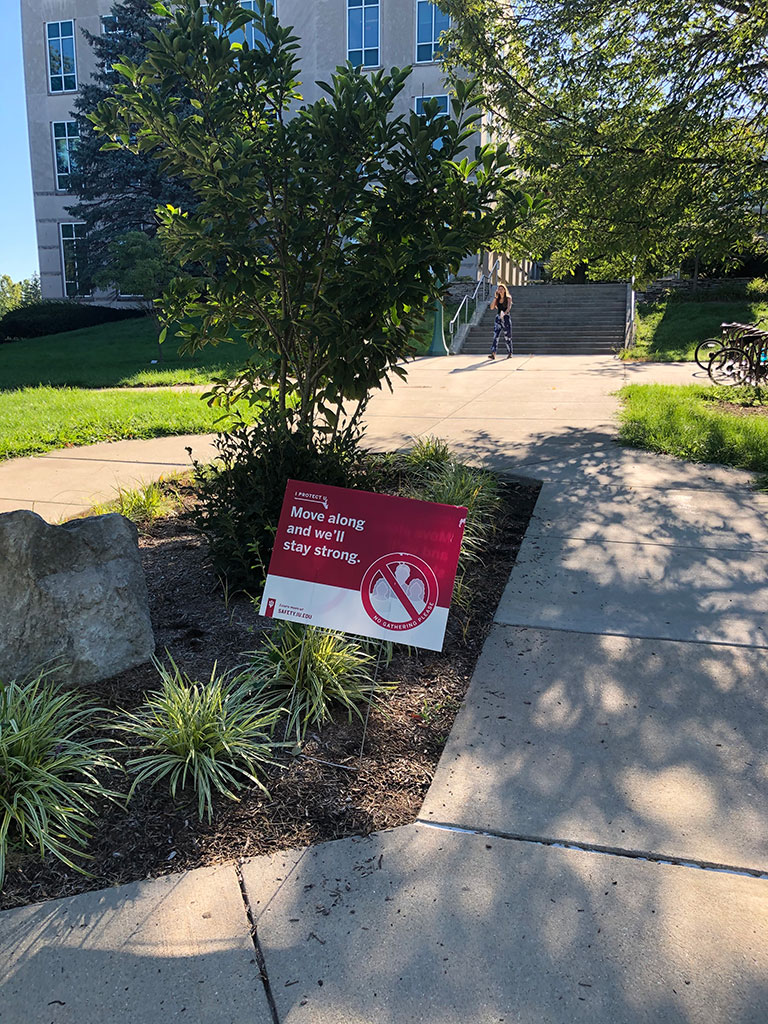 The Office of Graduate Studies has gone remote until at least February. Graduate students with questions can contact their faculty advisor or find answers to their questions on the School of Education's website.
One thing that won't change: the difference the School of Education family makes every day through their work in classrooms, research labs and the education world.