Four IU School of Education graduate students have been recognized with awards from the Black Graduate Student Association (BGSA). Akua Adjeiwaa Asomani-Adem, Breanya Hogue, Quinton Stroud, and Francesca Williamson were chosen as award recipients for their excellence in service and education.
Asomani-Adem won BGSA Doctoral Student of the Year. She is a Ph.D. student in School Psychology, with a research interest in motivating children's learning by addressing barriers to learning such as learning disabilities, behavioral problems and socio-emotional factors. She is also interested in improving children's reading and writing motivation and hopes to research that for her dissertation.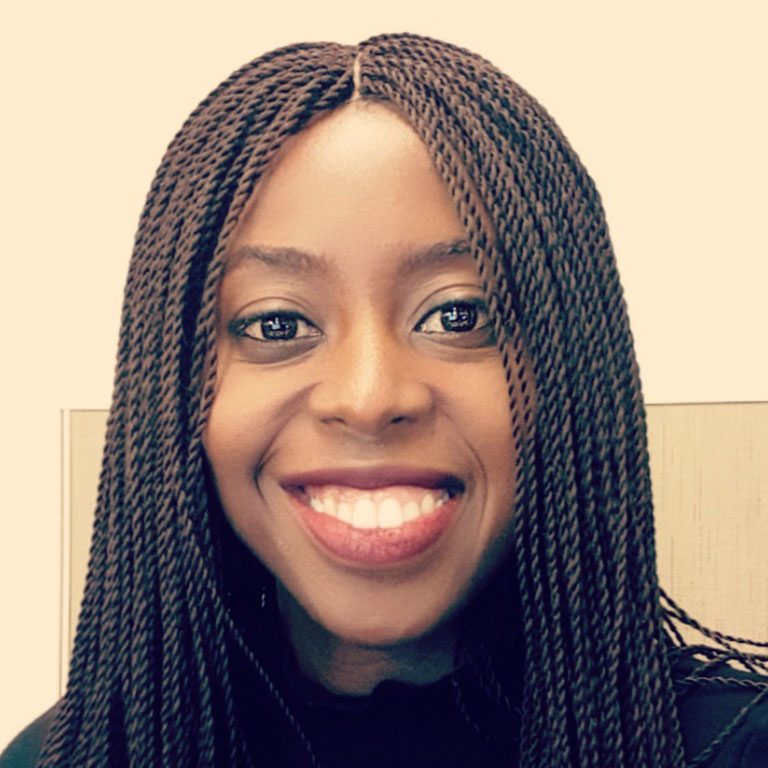 "I was honestly not expecting to win, so that came as a delightful surprise too. I am extremely grateful to the faculty in my program for thinking about me for this award and to BGSA for conferring it," Asomani-Adem said.
Hogue, a Ph.D. Candidate in Literacy, Culture, and Language Education with a minor in Educational Leadership, is one of the recipients of the Leading the Way award. She is currently teaching and working on her dissertation. Her research interests include pre-service teacher urban education, culturally relevant/proactive pedagogies and children's literature. Besides the award from BGSA, Hogue was recently honored by her department with the Outstanding Teaching Award for Associate Instructors. She is also a children's book author.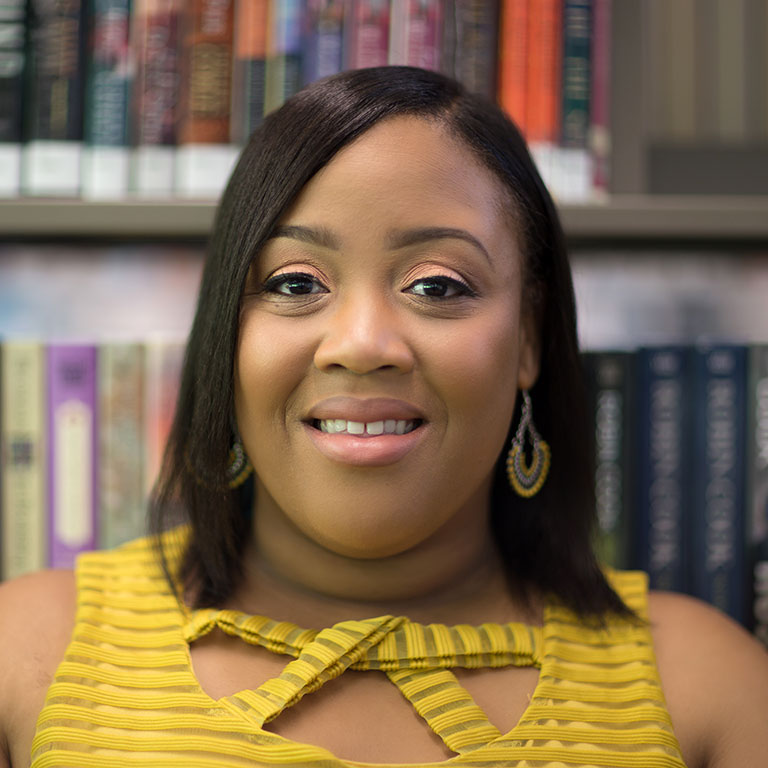 "I was completely humbled when I found out that I actually won the 'Leading the Way' award for the School of Education especially with understanding what the award represents," Hogue said.
Stroud won the Timothy L. Womock Excellence and Service Award. He is a fourth year doctoral student in the Education Policy Studies program with a minor in philanthropic studies. His research attempts to understand how states and districts can and have leveraged the federal policy landscape in order to support arts education opportunities in the K-12 sector. Stroud has been very active within IU and the surrounding community. He is a founding member and president of the Black Joy Collective, a student organization which focuses its attention on the socio-emotional well-being of Black graduate students, faculty and staff. Stroud has also written a children's book, The Wonderful Thing about Yemaya.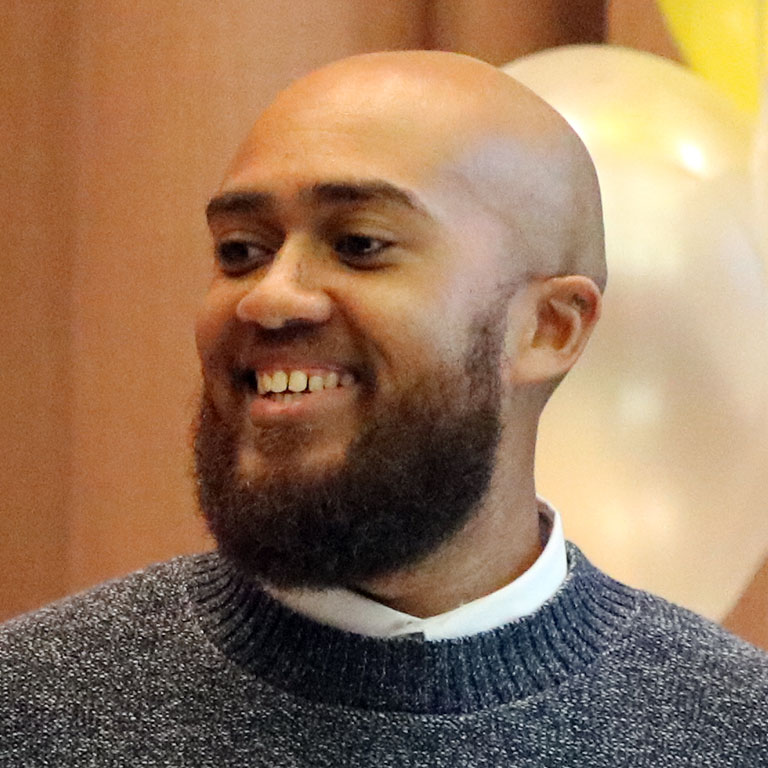 "I was very excited to find out that I received the Timothy L. Womock Excellence and Service Award. I think it's a huge honor, particularly because I know Mr. Tim personally. He is one of the kindest and most helpful people I've come into contact with at the university and really cares about the students and ensuring that Black student groups get the support needed for executing community based events. It felt really good to receive an award that carries his name," Stroud said.
Williamson won the Mentor of the Year award from BGSA.
"I was honored that others wanted to recognize me for mentorship, in particular, because I am such a behind-the-scenes person in the IU community. However, I love to pour into others as my mentors have done for me, so I'm grateful to that community members have acknowledged something that I strive to do in many aspects of my life," Williamson said.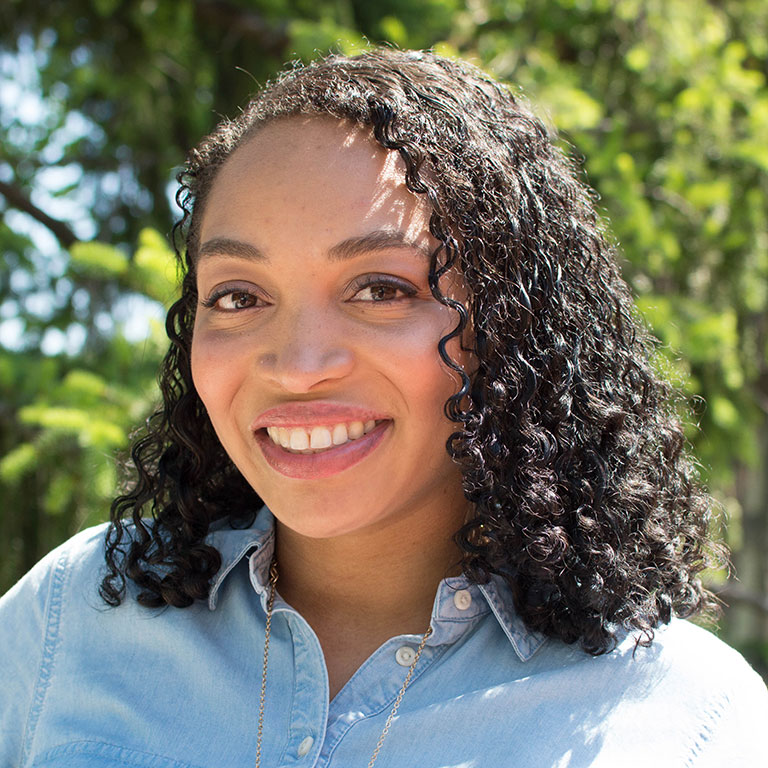 Williamson recently defended a double major Ph.D. in the Science Education (Curriculum & Instruction) and Inquiry Methodology programs. For her dissertation, she used a novel methodological approach to study how language is used to promote educational reform within STEM graduate student teaching development meetings. The preparation of the next generation of faculty is an important postsecondary STEM education reform strategy and little is known about the practice and outcomes of this strategy. Williamson said the findings of her dissertation shed light upon the disagreements that arise in STEM graduate study teaching development meetings, as well as the moral dilemmas and practical concerns that arise in efforts to promote education reform through this strategy. ​
The awards would have originally been given out at the annual BGSA gala; however, due to the pandemic, the gala was canceled.