This spring, the IU School of Education is saying good bye to ten extraordinary colleagues as they retire. While the coronavirus pandemic took away our opportunity to celebrate in person, it does not diminish the accomplishments and contributions of these faculty and staff over many years.
The following remarks were written by fellow colleagues in honor of our retirees. We thank them for their many years of service to the School of Education and the education world and wish them the very best.
---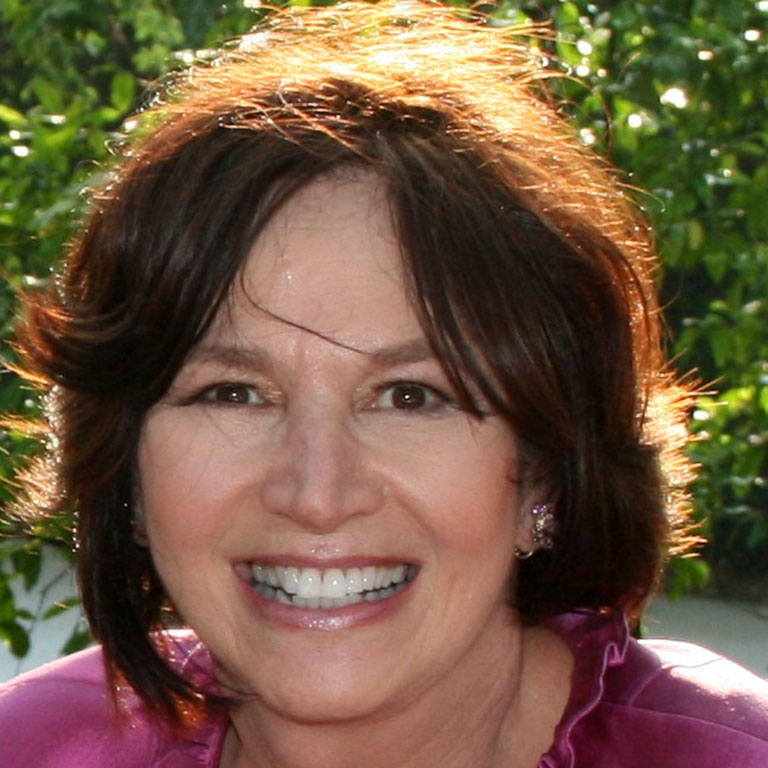 Barbara Erwin
Dr. Barbara Erwin's career in education has spanned more than four decades. After many years in the field, she joined the Department of Educational Leadership and Policy Studies at Indiana University.  As a clinical faculty member since 2008, Barb's primary role was teaching and building important field connections with school leaders throughout the state.  She excelled in these areas. This success was not surprising given her prior work experience in public schools and her passion for education.  
Prior to joining the faculty at Indiana University, Barb served as a superintendent in Indiana, Illinois, Arizona and Texas.  In Texas, she won Superintendent of the Year and was acknowledged in numerous ways for her district leadership in the other positions.  Additionally, she was recognized by the American Association of School Administrators (AASA) with the Leadership for Learning Award.  While at IU, she demonstrated a great versatility in her teaching and connected well with her students.  For example, she frequently taught Introduction to Educational Leadership, which is the first course in our master's program. The class includes students who are earning principal licensure. While working with these students, it was clear that Barb always used the most relevant and recent examples to bring the issue being discussed to life.  Specifically, she was easily able to use real world scenarios from her experiences working in Indiana, Texas, Illinois and Arizona and connected them well to different theories.  The students were always impressed with how quick on her feet she was to create hypotheticals to break down difficult course concepts for students. The students clearly appreciated her prior experience as a public school teacher, special education director, principal, superintendent, and as an employee of the Indiana Department of Education.  They considered Barb to be highly credible.  Beyond the course discussions, Barb was always personable and accessible to her students.  
One student wrote that "her rapport with students is impeccable -- she nurtures when a student needs nurturing and challenges a student when a student needs to be pushed."  It was also noted that "she pushes for mid-course and end of course feedback and then actually uses that feedback to improve her teaching practice." Other students spoke to how Barb had a positive impact on their careers.  
It should also be noted that Barb helped design new programs.  When creating these offerings, she developed the most convenient plan for students.  While it may have been easier for her to teach on a week night, she felt it was best to accommodate teachers and administrators with longer commutes and happily volunteered her weekends to teach. More recently, she helped create strands of interest in our master's program (e.g. finance strand, special education strand, school law strand). Barb has shown the same initiative and innovation with our Ed.S. and Ed.D. programs.  Most notable is the role she played in establishing a partnership with our Ed.D. students and the Kelley School of Business.  Needless to say, Barb worked tirelessly for our students and program.  With regard to course development, among the nine courses taught, she was always willing to step in wherever she was needed. Throughout our various programs, Barb advised the vast majority of students who were pursuing a master's, principal certification, superintendent licensure, or an Ed.S.  She spent a great deal of time marketing and recruiting students to our programs too.
In the field, Barb led the Study Council, Partnershare, IUSAA Summer Conference, and the Indiana Effective Leaders Academy with the Kelley School.  The Study Councils play an important role in the state.  It is a time when school superintendents and other district administrators come together to discuss policy and leadership issues with IU faculty.  In doing so, Barb led a monthly meeting of central office personnel in Seymour, Indiana that included twenty-one member school corporations.  The content of these meetings was driven by issues relevant to superintendents.  The Study Council had a retreat each summer where they spent a more concentrated amount of time with speakers and leaders.  The Partnershare was another major responsibility for Barb.  She ran approximately four Partnershare meetings per semester.  The Partnershare was made up of twenty Indiana School Corporations, and she took an interdisciplinary approach in providing professional development with this group of school leaders.  For example, she had developed joint presentations with the School of Journalism, the Psychology Department, the Kelley School and the Center for Evaluation and Education Policy.  This group also held a monthly technology director's meeting throughout the state.  She also worked tirelessly on the Effective Leadership Academy with the Kelley School.  This program worked with struggling public school districts throughout the state.  Importantly, through the work described above, Barb made several important connections between the educational leadership program and the state of Indiana.
When Barb was not teaching or working in the field, you would find her fostering dogs or training for a triathlon.  On behalf of the School of Education and the Department of Educational Leadership and Policy Studies Program, we wish her the best in her retirement.  We hope that she will be able to spend more time with her family and three grandkids in Arizona. 
Written by Suzanne Eckes
---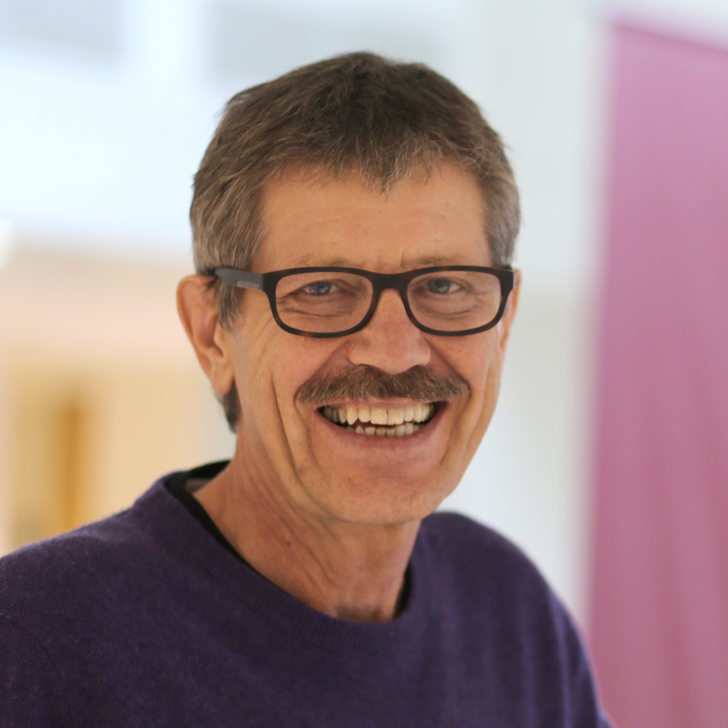 David Flinders
David Joseph Flinders describes himself as "…a secondary generalist with interests in curriculum theory and school reform." Those of us who know Dave, while recognizing his gifts as a scholar, more often remark on his more human attributes. "A gentle soul," "a caring and compassionate man," someone who, "readily makes connections to others," who is "affable and unflappable," is how several current colleagues recently described him. Many remarked on his calmness and quick wit which acts to defuse even the most fraught situations. Colleague Dan Castner connected Dave's positive personal dispositions directly to his abilities as a scholar, saying, "It is interesting to think of Dave's affable personality as a vital part of his accomplished career. Few individuals have the ability to simultaneously be a giant in the field of curriculum studies, while also embodying a wonderful sense of intellectual humility. For example, his ability to codify disparate and even feuding factions of the curriculum field is truly unparalleled."
Born in Salt Lake City, Utah, Dave was the middle child of three, raised by his mother, who was a first-grade teacher. Dave remained in Salt Lake City to attend the University of Utah, where, despite being accepted conditionally, he graduated magna cum laude in 1978 (B.A. English major; Sociology minor). Upon graduation, he taught high school English in nearby Sandy, Utah, after which he relocated to California to teach middle school English, Social Studies, and then ESL. While employed as a teacher, Dave earned his M.A. (Education, 1981) and Education Specialists Degrees (Program Evaluation Research, 1984). 
Dave continued at Stanford, completing a Ph.D. in Curriculum and Instruction in 1987. At Stanford, Dave had powerful mentors who influenced his personal philosophy of curriculum and the course of his academic career, including Elliot Eisner, his advisor, and Nel Noddings, instructor for seminars. Both Eisner (education reform, arts education, and qualitative research) and Noddings (ethics of care in education) are intellectual giants in the field of curriculum. Dave would go on to publish with both Eisner and Noddings and to write, teach, and do presentations about the influence of their work throughout his career.
Another important influence from Dave's years at Stanford was his long-lasting relationship with student colleague, Stephen Thornton (University of South Florida). They have worked for decades as co-editors of the highly regarded Curriculum Studies Reader, first published in 1997 and now in its 5th edition. Thornton says this about Dave, "writing with him is a singular pleasure as he is a generous and consummate collaborator." The Reader, an expansive volume, is considered a groundbreaking collection of essays and articles by prominent curriculum theorists and educational philosophers from the 19th Century to the current day.
In 1986, together with Noddings and Thornton, Dave published his first article titled, The Null Curriculum: Its Theoretical Basis and Practical Implications, which appeared in Curriculum Inquiry, republished online in 2014. Since that first publication, Dave has been prolific, publishing 12 books and over 50 book chapters, articles, and other publications. His first book, Voices from the Classroom (1989) launched an important strand of his work examining responsive teaching practices, work that led to collaboration with renowned educator and environmental activist, Chet Bowers, on Dave's next two books. Another important strand is his contributions to the study and application of qualitative methods in research. He has written extensively and taught about educational criticism, narrative inquiry, and connoisseurship in qualitative studies. 
Recipient and nominee of numerous teaching and mentoring awards, Dave truly is, as IU colleague Cary Buzzelli noted, "beloved by his students." In additional to popular graduate seminars, he was an important leader in the Community of Teachers, a highly specialized teacher licensing program that is student-governed, and co-lead by students and faculty. Dave's students say they appreciate how he connects to them as individuals, and how they enjoy the way he starts each class with something light-hearted and humorous – a joke, pun, comic, etc. – sometimes drawing laughs, other times, groans. His knowledge of curriculum and expertise in qualitative methods, and his well-earned reputation for being a supportive mentor resulted in him directing and serving on dozens of dissertation committees. Notably, and commendably, Dave's support as teacher, advisor, and mentor was extended to many students who because of background or area of interest did not fit traditional molds or expectations.   
Dave's legacy will be his numerous contributions to the field of curriculum studies in the form of the work he has disseminated and the lasting influence of his leadership in numerous positions on executive boards and committees within his professional organizations. As importantly, his spirit and influence are stamped on the countless students whose lives he touched, now mostly teachers and academics themselves, lessons they learned from Dave about being kind, humane, and generous in their work with others.
Dave and his wife Lynn Flinders, married in 1987, are both dog lovers. As of this writing, they reside in Bloomington with their current pooch. Lynn, who is recognized as a gifted painter, is a disabilities advocate, and a retired from her position at IU as an academic advisor. Finally, if you run into Dave, be sure to ask him for the punchline to: "Rene Descartes walks into a coffee shop…"
Written by Mary McMullen
---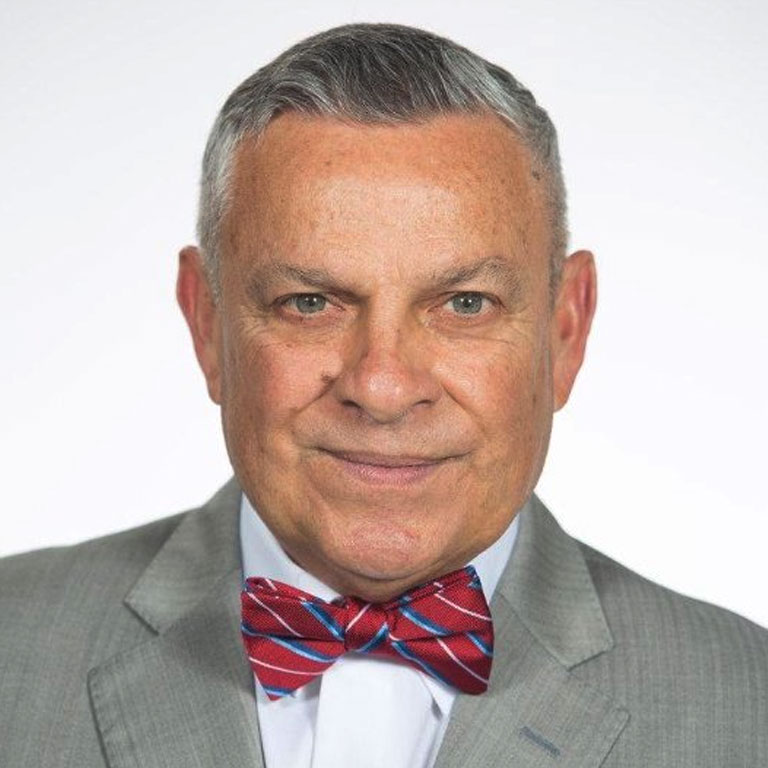 Gerardo González
A fearless education activist. Gerardo M. González was named Dean of the IU School of Education in July 2000, and as he has noted, this appointment was the pinnacle of his career. Gerardo served as dean for 15 years and then continued as Professor of Higher Education and Student Affairs, consistently modeling to the IU community what it meant to be engaged in activist education. Literature surrounding education reform defines activist education  "as an intentional educational practice in which participants engage in guided learning activities that help them understand themselves as capable of effecting change for social and ecological justice." Throughout his professional and personal life, Gerardo has been a model for how to intentionally create conditions for change that are centered on effecting social justice through the power of education. In 2018, Gerardo M. González authored his memoir,A Cuban Refugee's Journey to the American Dream: The Power of Education. This heart-warming memoir captures the life-long educational journey of a respected mentor, colleague and friend.
In his own words, "I am a Cuban refugee who arrived in the United States shortly after Fidel Castro came to power. We fled a regime, we wanted no part of, whose economics and ideology we distrusted. But in the United States my father, mother, sister, and I suffered dislocation, isolation, and fear." Anyone who knows Gerardo knows that the support, love and guidance that come from family are at the core of his anecdotes about how to use the power of education to be an education activist. Gerardo, born on September 24, 1950, in Placetas, Cuba, is one of two children born to Elio Angel González and Armantina González Torres. His sister, Maritza, keeps the family' photographic history. Gerardo's parents consistently shared that education was a path to a better life, with his father often saying "Mira, Gera, mira a mis manos. Quiero que estudies para que cuando tú tengas mi edad tus manos no estén como las mias – Look, Gera, look at my hands. I want you to get an education so that when you're my age your hand don't look like mine."
Gerardo began his higher education journey at Miami Dade Junior College in 1969, where he became enthralled with psychology, and specifically Eastern philosophy courses. It was during this time that he met and fell in love with his wife, Marjorie Ann Reilly, whom he married on April 10, 1976. He graduated from the University of Florida in 1973 with a B.A. in psychology, and a Ph.D. in counseling and higher education administration in 1978. It was clear that Gerardo was going to be a change agent in higher education. During his doctoral studies at UF he founded the Boost Alcohol Consciousness Concerning the Health of University Students (BACCHUS) in 1977, as a peer education program. BACCHUS became a national not-for-profit corporation in 1980, and Gerardo was named president and CEO. In 1986, when Gerardo announced he would be stepping down from his role, he received a letter from President Ronald Reagan that acknowledge his commitment to BACCHUS. The accolades were incredible, what resonated with Gerardo the most was the following  - "Nancy and I are proud of the work you have done to help make a safe and healthy tomorrow for our nation's young people. That's a fine contribution to your adopted homeland." Again in his own words, Gerardo notes "He acknowledged I was an immigrant, a refugee in an adopted homeland. He praised my contribution. I'd overcome my difficult beginnings, and done something meaningful. Again, I reflected on my parents' sacrifices and their words about the importance of education." BACCHUS has chapters on college campuses across the county and continues to be active as the BACCHUS Initiatives of NASPA.
Gerardo accepted his first faculty appointment in 1987 at the University of Florida as an Associate Professor without tenure. His leadership and commitment to education activism propelled him into being appointed interim department chair in 1989. It didn't take the faculty long to recognize that Gerardo was the ideal colleague to lead them into the future, and he became the permanent counselor education department chair as a full professor with tenure in 1990. Continuing to advocate for social justice on campus, he was appointed to associate dean. In 1999, the UF provost asked Gerardo to serve as interim dean of the college. It was at this point, that IU made the call to ask Gerardo to consider the deanship.
As dean, Gerardo was a tireless advocate for the values of public education and the need to prepare highly qualified teachers. The culmination of his role as an education activist happened while he served in this role. During his deanship, U.S. News & World Report ranked the IU School of Education as one of the nation's best education schools for 15 consecutive years. In 2012, Hispanic Business named him one of the 50 most influential Hispanics in the United States. In 2015, Memorex listed him among 30 highly influential deans of education in America. In 2018, he received the, The Distinguished Alumnus Awardfrom UF.
During retirement Gerardo looks forward to spending time with Margie, his children - Justin, Jarrett, Ian, and Julie - and his grandchildren. Margie and Gerardo are building their dream retirement home in Florida. We will miss his insight and guidance into navigating complex issues, but most of all his infectious laughter and warm collegiality.
Written by Danielle M. DeSawal
---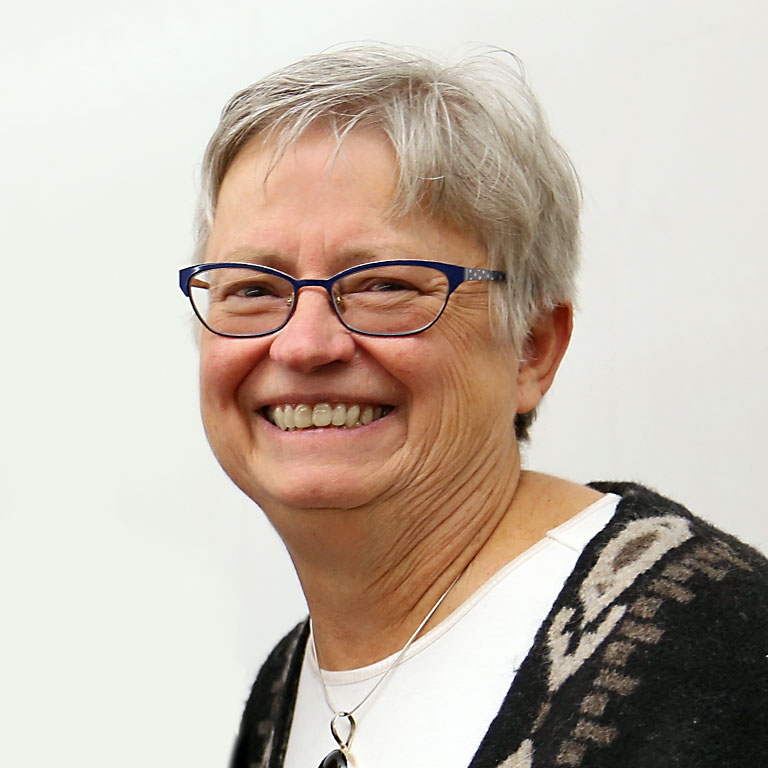 Christi Jones
We say goodbye to Christi Jones, who leaves IU and the School after more than 25 years of truly extraordinary service. Christi started with the School of Education in September of 1996 as a Project Assistant for the Social Studies Development Center in Smith Research Center.  In March of 1999 she was promoted to the role of an Accounting Services Supervisor, and she continued to develop the high level of prowess in international financial transactions and budget preparation that has served her and our school well these many years. As the Social Studies Development Center evolved, the unit left the Smith Research Center and moved into Eigenmann Hall, becoming the Center for Social Studies and International Education (CSSIE) and later, the Center for International Education, Development and Research (CIEDR), as it has been known of late. Christi has been serving as the center's business manager.
Christi's contributions to the school have been far too numerous to name. She has been an invaluable resource to countless international scholars and has played a significant role in making them feel at home and supported in our country. She has shared her vast knowledge about international financial transactions not only with faculty and staff around the school, but has been a member of an international working group on campus to share knowledge and best practice with others around IU doing similar work. Former CIEDR director Arlene Benitez shared that "Christi helps our international scholars with all of their questions and needs, from receiving monthly stipends to dealing with housing issues to learning to grocery shop in the US to scheduling medical visits. She always goes above and beyond to make sure the visitors feel at home. I've had the opportunity to see many of these people back in their home countries, sometimes years later, and they always ask about Christi, share their fond memories, and mention how much she meant to them."  
That extraordinary service was recognized not only by these international scholars, but by our local community as well. Christi was awarded the staff recognition award in 2015 and was nominated again in 2018. She was selected as the Service Award recipient by the Indiana Council for Social Studies (ICSS) at a state conference held in Indianapolis in November of 2013.  
We will miss Christi's expertise, her smile, her resourcefulness, and her contributions to our community and to the countless scholars who have walked through our doors.  We will celebrate with Christi more formally this spring at a retirement reception. Until then, Christi, please know what a difference you have made in the lives of so many here at home and around the world, and all, please join me in thanking Christi for her dedicated service to the School of Education. We wish you every happiness in this next chapter. 
Written by Donna Stevens
---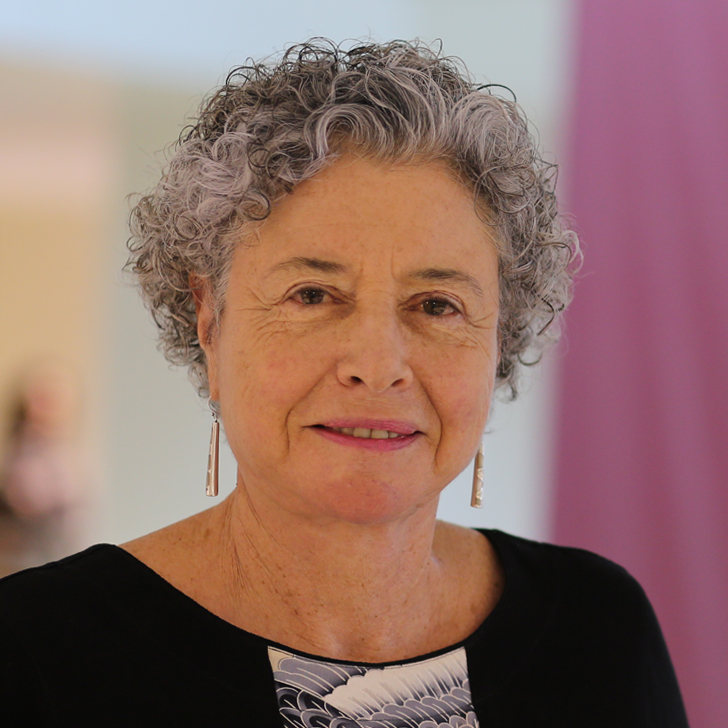 Mitzi Lewison
From her first days as a teacher of immigrant schoolchildren in East Los Angeles to her current career as international scholar, best-selling author, and professor of Literacy, Culture, and Language Education at Indiana University, Mitzi Lewison is making a difference in the lives of learners. She has advocated for teachers and children as an elementary and middle school teacher and assistant principal, a children's television content director, a literacy researcher, as a teacher inquiry group leader, a curriculum designer, and a university teacher educator. Across all these endeavors, she has approached teaching as a learner, critically engaging problematic aspects of reading and writing as issues of equity and social justice.
Since joining the IU faculty in 1996, Mitzi has embarked on a scholarly journey that expandedacross the years to stretch around the world. In the beginning, she started with small study groups of teachers, taking an inquiry approach to teaching that would typify all her work--patient yet active inquiry that takes the time to first listen and learn before taking action.
The longevity and sustained success of subsequent international teaching projects was builtupon Mitzi's flexibility, compassion, and unique capacity to quickly understand and deliver whatpeople need in order to succeed. She was the linchpin in a US State Department outreach effortto rebuild teacher education programs in Afghanistan. Most recently, she served as project director at the heart of an initiative that spans two decades and four partnerships, including the Afghanistan Higher Education Project and the Indiana University/Kabul Education University Project. This work enabled about100 Afghan educators to complete graduate-level English language education programs, including the establishment of a Master's degree in TESOL.Through years of daily early morning check-in teleconferences, interspersed with extended on-site visits, Mitzi worked closely with Afghan education officials and teacher educators to buildtheir nation's capacity to deliver language and literacy teacher education at the university level. The result was a uniquely effective English curriculum reform project that has impacted 18 Afghan universities. During 20 onsite visits to Kabul, Mitzi personally developed and deliveredprofessional development workshops to demonstrate culturally responsive teaching that met the needs of Afghan teacher educators. Mitzi's leadership and service exemplifies the informed and compassionate assistance that universities could offer to teacher educators in developing countries devastated by conflict.
Other collaborations include curriculum development with African Studies at IU to create a video series, Windows into the World of Africa, as part of an out-reach mission to produce curriculum materials for teachers.  And in late-breaking news… Mitzi has just launched a new pilot project for international underserved college students in conjunction with IU's satellite campus in New Delhi, India, which kicks off in June 2020.
Back on the Bloomington campus, Mitzi's warmth, knowledge, and commitment to equity infuseher courses, whether children's literature and literacy methods classes for undergraduates ordoctoral seminars for doctoral students in the School of Education. She received five awards for outstanding teaching, including the Burton Gorman award for excellence in teaching, the highest honor for teaching awarded by the IU School of Education. Beyond the classroom, Mitziestablished a tradition of strong university partnerships with schools that provides acollaboration model that continues today. Mitzi served as Elementary Literacy program area chair during a time when Indiana University had the one of the largest teacher educationprograms in the nation. Under her leadership, IU's program was nationally recognized by the Commission on Excellence in Elementary Teacher Preparation for Reading Instruction. Throughthis 2003 study commissioned by the International Reading Association, the leading literacyprofessional organization in the field, IU's literacy program was named one of eight ExemplaryReading Teacher Preparation programs. The areas that served as criteria for this prestigiousnational award also describe the scope of Mitzi's teaching and teacher education leadership:excellence in vision, resources and mission, personalized teaching, apprenticeship, autonomy,and community.
Finally, Mitzi's most significant legacy is in the field of critical literacy. She conceptualized one of the top models for critical literacy, a way of reading that questions the commonplace and breaks down commonsensical notions that create barriers and marginalize groups of people. Mitzi's books illustrate how readers who discuss a text from multiple perspectives can begin to see taken-for-granted inequalities in everyday situations. Her books are recognized as must-haveresources on critical literacy for elementary and middle school teachers and teacher educators. In the book Teaching Children's Literature: It's Critical! and in their best-selling book Creating Critical Classrooms: K-8 Reading and Writing with an Edge, Mitzi and colleagues Chris Leland and Jerry Harste provide a roadmap for developing avid readers who also critically question a text and then translate their understanding into action for social justice. A resounding themeacross Mitzi's publications is an emphatic emphasis on teacher empowerment tempered by a self-critical lens that can reveal sociopolitical aspects of everyday classroom teaching practices.Mitzi's work enlightens classroom teachers as professionals while respecting them as decisionmakers and inquirers with the power and ability to study their own practice. Her work with teacher study groups and teacher inquiry has earned recognition from the International Literacy Association, among others.
Mitzi will have many new adventures in retirement and we wish her all the best in this exciting next chapter. We also send along heartfelt thanks for all that she's accomplished, as will so many others in the schools, universities, and international communities that she has served.
Written by Karen Wohlwend
---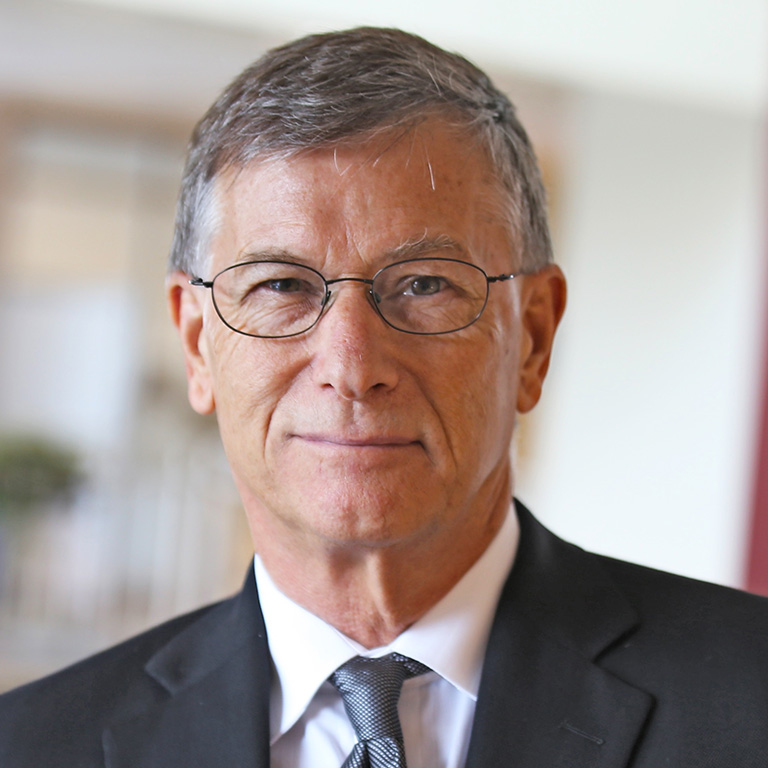 Terry Mason
"Terry Mason has the soul of an artist, and the tact of a diplomat. You could put him in a boardroom on Wall Street, in a meeting with village elders in Chad, or in a jam session with jazz musicians in Rio, and he would right fit in." This observation from long-time friend Tim Monich conveys some of the depth and richness of Terry's character and personality, and points to the range of his personal and professional talents. An accomplished scholar, he also has taken on important leadership roles, not only in campus administrative positions but as director of projects aimed at transforming education in some of the world's most challenging settings. In all these duties, he has displayed unmatched enthusiasm, humor, and integrity, with a love of music never far from the surface.
Terry's early life prefigured many of his varied passions, abilities, and perspectives. He grew up in Corona, California—a small town at the time, but on the edge of Los Angeles. His father was a school principal and assistant superintendent, but also a jazz pianist who could hold his own with the best performers in the area. Terry began his own musical career playing clarinet in the junior high band, but a decade later could be found busking in the streets of Paris with his Martin guitar. After earning a degree in history, he went on to become an elementary teacher, later undertaking graduate study at the University of Liège before completing his dissertation, on "Elementary School Students' Achievement-Related Cognitions, Emotions, and Task Behavior," at the University of California, Los Angeles.
Despite being "a real Pacific Ocean beach kid," in Monich's words, Terry then left the West Coast, eventually landing in Bloomington, along with his wife, Ginette Delandshere (also an IU professor), and their two sons, Ben and Julien. Terry's service and scholarship while at Indiana has focused on improving education, particularly through teacher training, and is especially directed at enhancing the civic capacity of individuals and communities—locally, nationally, and internationally. For many years, as Professor in the Department of Curriculum & Instruction, he has guided preservice teachers on how to include social studies in elementary classrooms, as well as teaching doctoral seminars on the nature of teacher education.
Terry also has directed several international exchange and development programs focused on civic and teacher education, and he has given dozens of presentations and workshops on these topics in countries around the world. His approach to such work has been notable for focusing on local knowledge and culturally specific forms of education and civic participation, and this perspective formed the basis for his 2012 edited book, Ethics and International Curriculum Work: The Challenges of Culture and Context. As Lew Allen, another long-time friend and colleague, notes, Terry "has a real heart for international work," and a deep commitment to working closely and collaboratively with people in variety of settings.
Some of Terry's most notable accomplishments have taken place through his leadership of IU's former Center for Social Studies and International Education. In this role, he coordinated several large-scale programs sponsored by the U.S. Agency for International Development, including projects aimed at improving primary education in Macedonia, reforming the higher education system in Afghanistan, and increasing gender equity in education in South Sudan. Arlene Benitez, former director of the same center, notes, "Terry genuinely believes in the power of education to transform lives, and through his work he's had a lasting impact on students and colleagues around the world."
Terry has taken on a number of other administrative roles, including as Associate Dean of Faculties; Associate Vice Provost for Research; Associate Dean for Research; Academic Director of IU's ASEAN Gateway; and most notably, Interim Dean and Dean of the School of Education. Holding such positions requires a great deal of organizational ability, and Terry brings this same skill to all his endeavors. Allen, who has frequently been Terry's musical partner, points out that playing together is not just a chance to strum a few songs, for Terry will bring along recording equipment and later mix the results into a sophisticated product. Even his reunions with old friends are carefully planned and organized, with an agenda guaranteed to maximize everyone's fun and enjoyment—the same goal-directed leadership he brings to his university career.
Describing the extent, quality, and impact of Terry's service and scholarship still fails to capture the qualities that make him such a unique member of the academic community—or perhaps it is these qualities that have made his achievements possible. He has broad intellectual interests and is an avid reader of fiction and non-fiction, as well as being a wide-ranging critic and consumer of movies, television, and music. He is a singer, songwriter, and guitarist, and a passionate cook and wine connoisseur. He brings youthful energy and enthusiasm to all his efforts, both personal and professional, and he has an irrepressible sense of humor. But perhaps his most often noted quality is his deep loyalty and commitment to family, friends, and colleagues. As Liza Prendergast, another friend and collaborator, says, "Terry makes longstanding friendships with people of all different backgrounds, interests, ages, and cultures, and he really nurtures those friendships, even from great distances." These friendships, and the work they are grounded in, are part of Terry Mason's enduring legacy.
Written by Keith Barton
---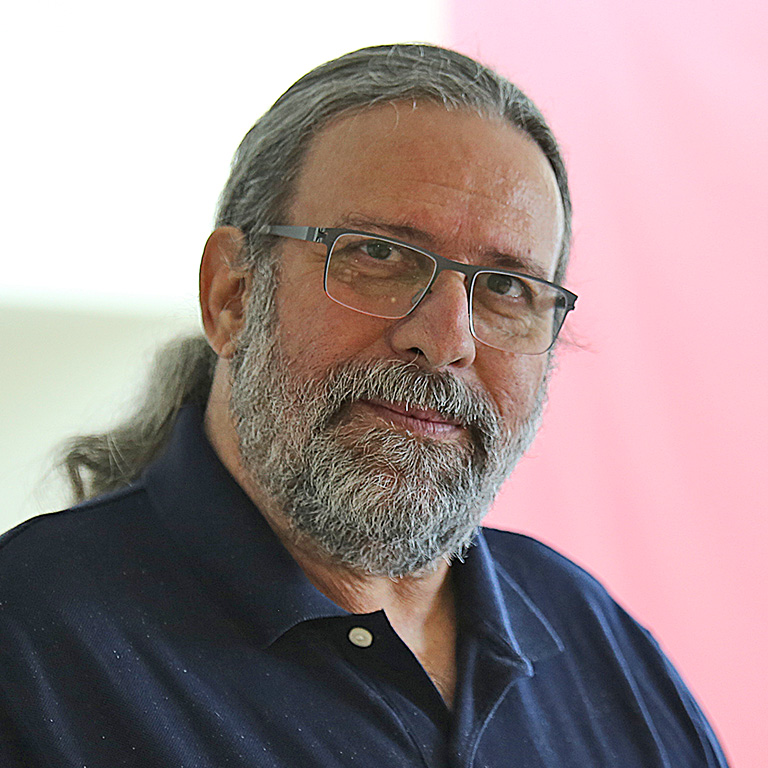 Gary Pike
"What a long, strange trip it's been." That is a well-known Grateful Dead lyric that Gary Pike might choose to describe his career journey from political speechwriter to higher education researcher, full-time university administrator, teacher, and research advisor to scores of doctoral students. More recently, he might refer to another classic Dead lyric, "every silver lining's got a touch of grey," referring to the long, pony-tailed, more gray than black hair and full beard that he now proudly sports. While he travels more these years to deliver talks about his research, and less so to follow the Dead and other jam bands, his playful passion for clear, creative and thoughtful analysis of the college student experience has earned him the respect of colleagues, an array of leadership roles and awards, and a significant number of protégés who will extend his legacy in the field.
Gary Pike's tenure at Indiana University began in 2006 when he accepted the position of executive director of information management and institutional research at Indiana University Purdue University Indianapolis, and associate professor of higher education in the Bloomington-based Higher Education and Student Affairs (HESA) program. Prior to joining the IU faculty, He served as the director of institutional research at Mississippi State University from 2003 to 2006 and for 10 years before that, director of student life studies at the University of Missouri-Columbia. He began his higher education research career at the University of Tennessee Knoxville (UTK) Center for Assessment Research and Development, where he first worked with Dr. Trudy Banta, who would eventually bring him to Indiana University.
Gary's work at Tennessee helped establish that university as a pioneer in the assessment of college student outcomes and institutional effectiveness.  This status brought an award for UTK from the National Council on Measurement in Education and recognition by the Organisation for Economic Cooperation and Development at a conference for European university leaders in Paris.  Gary also participated in research in the 1980s that raised uncomfortable questions for the major testing companies about the concept of value added, which at the time many state legislators were beginning to consider as a potential measure of college quality for use in performance funding schemes.
Gary has often been introduced to national audiences as one with a gift for understanding statistics and for explaining complex concepts with remarkable clarity.  Not surprisingly then, he has developed a long-standing reputation as one of the most productive scholars in higher education research. This reputation is based on over 100 articles published in peer-reviewed journals, one-third of which appear in the discipline's highest impact factor journal, Research in Higher Education. Indeed, he won the Association for Institutional Research annual Charles F. Elton Best Paper Award a record seven times. Gary also received the Association's most prestigious research award, the Sidney Suslow Award for his lifetime contributions to higher education research and scholarship. And that was in 2010! His research has delved into many aspects of higher education student and institutional success, including the impact of residential learning communities, the importance of high school on freshman success, adult learners, and the connection of the U.S. News and World Report rankings to measures of learning quality. He has delivered well over 100 presentations and workshops across the U.S. and Canada.
When he joined the IU faculty in 2006, there was no question about Gary entering as a tenured associate professor, given his track record. In fact, many colleagues at IU did not know this was his first academic tenure track position, taking for granted that he had already been tenured elsewhere given his incredibly productive publication record and the number of awards he had received for his work. In addition to his awards from the Association for Institutional Research, he also received the Outstanding Assessment Research Award from the American College Personnel Association in 1998 and was named a senior scholar by that organization in 2000.
Gary has rendered significant service to the field of higher education. In 2015 he served as president of the Association for Institutional Research, and for 3 years he was a member of that organization's Board of Directors.   He is currently finishing a 5-year stint as editor of one of the premier higher education research journals, the Review of Higher Education.
Gary Pike is among the most generous scholars in the field, sharing his talent with students and colleagues to help advance the field of higher education research. He had collaborated with a number of IU higher education scholars before coming to IU, including Trudy Banta and George Kuh, noting on his arrival, "When I came here it was a real sense of coming to someplace. It really was an opportunity to work with people I knew, I liked, and I respected, and that's an awfully nice way to finish up your career."
While at IU Gary has involved students in his research and writing; they have also been his co-authors of articles and co-presenters at professional conferences.  His colleagues and scores of doctoral students in the Higher Education program are very happy that he spent 14 very productive years at Indiana University. His care for and devotion to the development of young scholars has become his most recent hallmark. Students know that if they really want to learn how to apply statistical methods to higher education research, they could not find a better teacher, advisor, and mentor in the field than Gary Pike. "Nothing left to do but smile, smile, smile."
Written by Victor Borden and Trudy Banta
---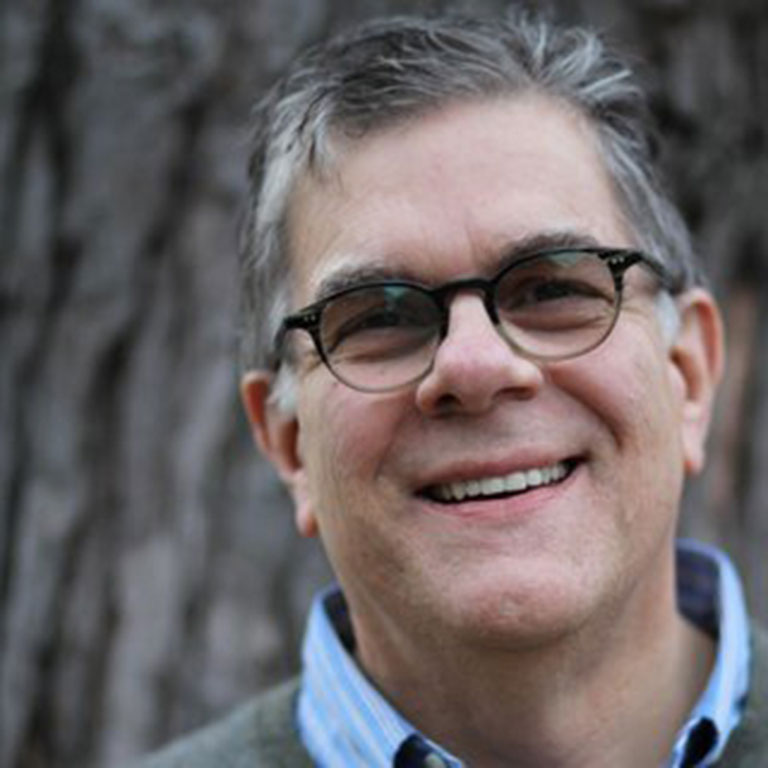 Marty Siegel
Marty Siegel joined the School of Education at Indiana University in 1991 to fill a critical position as Director of Research and Development at the Center for Excellence in Education. He brought with him a track record of innovation in technologies for learning from his work with the PLATO systems, as Assistant Director of the Computer-based Education Research Laboratory (CERL) and Head of CERL's Curriculum and Applications Group at the University of Illinois, as Microsoft's first Faculty Fellow in 1988, and as Director of Professional Services at Authorware (which became Macromedia and is now a part of Adobe).
At IU, Marty has been known for conceiving of and carrying out projects ahead of their time. I recall in particular the Virtual Textbook, a forerunner of the iPad which demonstrated web-based learning in classrooms -- several years before there was a web! In 1999 he founded Indiana University's very first start-up company, WisdomTools, where he set out to create next generation learning tools "to develop deep, insightful learning." One of these, the Time-Revealed Scenario™, was used in multiple corporate and higher-education settings to support professional development and classroom learning in complex areas like effective team interactions and confronting workplace bias.
With a faculty appointment in Instructional Systems Technology, Marty also created IU's first course in HCI (human computer interface) which he taught many years for the School of Education, and which later became the core of the Human-Computer Interaction Design (HCI/d) Master's Program in the School of Informatics when accepted an appointment as founding director of that program. From 1999 to his retirement he taught and served in administrative roles for the IU School of Informatics, but also remained a contributing member of the Instructional Systems Technology faculty in the School of Education serving on dissertation and promotion/tenure committees and participating in our courses and yearly conferences as an informative and inspirational speaker.
Marty was a member of the search committee when I was hired to IU, one year after he arrived here himself. I've worked on multiple projects with him, written and presented at conferences with him, traveled with him, served on committees with him--and each of us has been the instructor of the other's son, one in IST and one in HCI. He could not have been a more collaborative and encouraging colleague; we are all lucky when we can count a colleague among our dear friends. During his thirty years at Indiana University, this is what I have observed about Marty Siegel -- the heart of his work has always been to create environments dedicated to the support and success of others. Nowhere is this better illustrated than in his long-running HCI course. That course was not just a class; it was an environment through which each student who took it--and there have been many--was invited to journey with Marty, transforming along the way into a more mature designer, a more capable and confident person, and someone who would never forget Marty's influence on their lives.
Written by Elizabeth Boling
---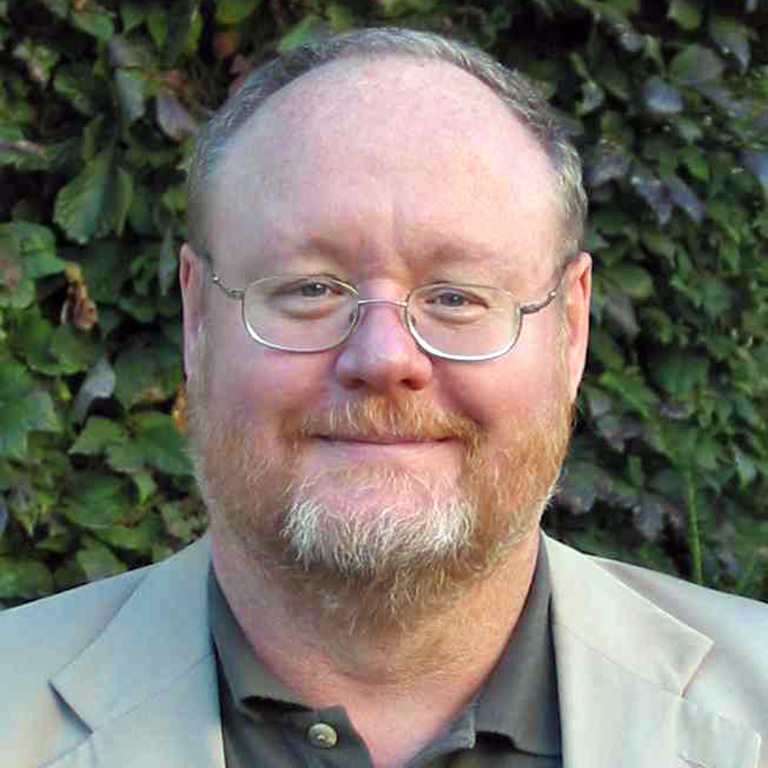 Raymond Smith
Ray Smith graduated with a B.A., cum laude, in 1975 from the University of Virginia and subsequently at the University of Missouri-Columbia  in 1992 where he earned a Ph.D in English Renaissance Literature.  He came to Indiana in 1990 to establish the Campus Writing Program and in 1997, was appointed as Assistant Professor of Language Education.  As IUB Assistant Dean (1993-97) in the Office of Academic Affairs and Dean of Faculties and then as Associate Vice Chancellor, Smith developed the Campus Writing Program and also created a world-class writing center, Writing Tutorial Services (WTS).  Thousands of students benefited and continue to benefit from both programs as well as other teaching and learning initiatives that Smith helped to launch. Indeed, Professor Raymond Smith's knowledge and dedication have resulted in many of the most durable and noteworthy initiatives for students and faculty on the Bloomington campus.
The Campus Writing Program supports College faculty as they frame assignments that will deepen their students' learning and improve their disciplinary writing.  Writing Tutorial Services, one of the very few discipline-specific writing tutorial centers in the world, has held well over 50,000 tutorials and supported the teaching of hundreds of instructors.  The prominence of the Writing Program has been acknowledged internationally and has been twice chosen as the site of the International Conference on Writing Across the Curriculum while Writing Tutorial Services has hosted the International Writing Center's Association.  In building these outstanding centers, Ray demonstrated that he cares deeply about the educational mission of the university.
 In the 1990s, Ray Smith was also heavily involved in a Lilly Foundation grant dedicated to improving student retention by enhancing undergraduate learning on campus.  In particular, Smith was charged with finding the funding and space for the Academic Support Centers for tutorial and advising services housed in the Halls of Residence.  In further support of undergraduate learning, and demonstrating his love for teaching, Smith participated in the development of the Freshman Learning Project (FLP).  According to David Pace of the History Department, the faculty leader of the FLP, "Ray Smith played a central role in the early meetings that created the Indiana University Freshman Learning Project, and his efforts to find support were absolutely crucial to the survival of a program…The Decoding the Disciplines process that emerged directly from the FLP is now being used in at least fourteen countries and has been the basis for more than 150 books, articles, and papers."
As the Campus Writing Program matured, Professor Smith, collaborated with the leadership of UITS in creating the Teaching and Learning Technologies Laboratory (TLTL).  TLTL was, of course, the precursor of the now much-expanded Center for Innovative Teaching and Learning.  One of the signature productions of the TLTL was the creation of one of IUB's first online courses, "Traditions and Cultures of Indiana University," for which Smith served as executive producer.  He committed considerable skill and resources to the project because he realized that the course would serve as a model for future online courses; to date the course has enrolled almost 20,000 students.
Along with other faculty, and as a part of his leadership in the Office of Academic Affairs, Smith lent his experience and knowledge to establishment of the Scholarship of Teaching and Learning (SoTL) at IUB.   Under Smith's direction, instructional consultants assisted nearly one in five teaching faculty at IUB who brought the same rigor used in their own disciplinary research to the study of their students' learning. As a result, IUB became an international leader in SoTL.  In 2003, IUB won the Hesburgh award, "which is presented each year to the college or university judged to have the most effective faculty development program [SoTL] that enhances undergraduate teaching and learning."
For two years prior to his return to his teaching duties in the Department of Literacy, Culture and Language Education, as Clinical Associate Professor, Smith served as Dean of University Division.  Along with this work, however, he found the energy and time (and funding) to champion the Service-Learning Program on campus.  Under his direction, Service Learning grew from a part-time staff member to a thriving program that now collaborates with local and regional non-profits throughout the State of Indiana.
Since his return to reaching at the School of Education in 2009, Ray Smith turned his hand to graduate education, with particular emphasis upon recruiting and supporting international graduate students, who make up a considerable portion of the School's Ph.D. and Master's programs. He chairs the admissions and fellowship committees and teaches two introductory Ph.D. courses.  In the process, he was awarded a Trustees Teaching Award and in 2019 the IUB Graduate School's Mentoring Award.  The announcement of the Graduate School award states, "The award is given to a faculty member who fosters long-term development of students… Smith's nominations from his students praised his openness, empathy, professional expertise and willingness to go the extra mile to ensure student well-being."
In short, one would be hard-pressed to name anyone on this campus who has worked more tirelessly than Ray Smith on developing initiatives to improve the quality of teaching and learning across the Bloomington campus.  In commenting on his plans for retirement, Smith says his work with graduate students is the thing he will miss the most.
Written by Mary Beth Hines and Faridah Pawan
---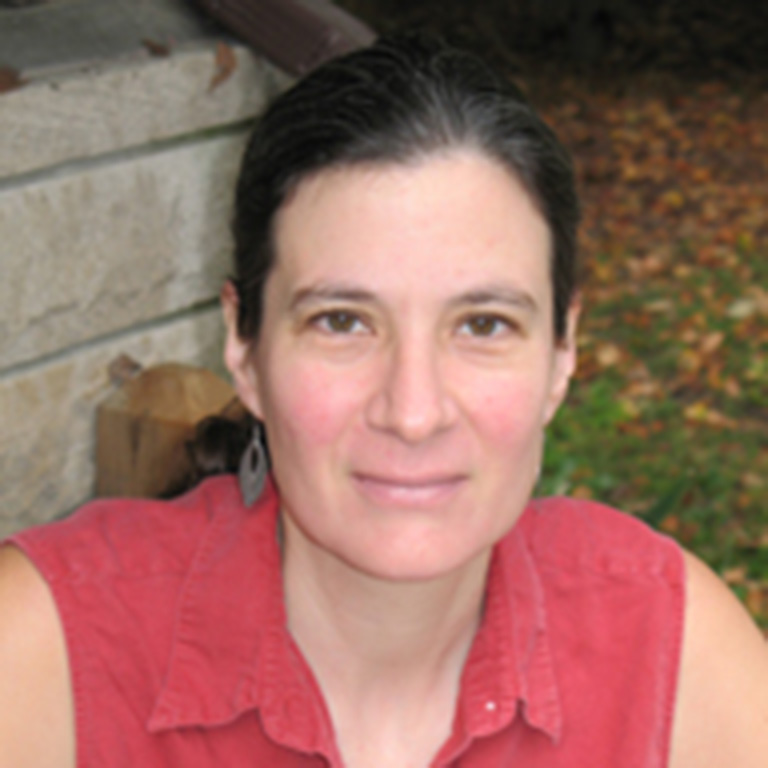 Anne Stright
Dr. Anne Dopkins Stright will be retiring after 25 years at Indiana University's School of Education in Bloomington. Early in her career, after earning an M.S. and a Specialist degree in School Psychology from the University of Wisconsin in Madison, Dr. Stright spent two years working as a psychologist at a K-12 private school in Kuwait. This formative experience was a catalyst for her long and productive career in the field of education and human development. In 1994, Dr. Stright received her Ph.D. in Human Development from the University of Wisconsin in Madison where she also worked as Project Coordinator of the large multi-site NICHD-funded Study of Early Child Care.  In 1995, Dr. Stright joined the Human Development faculty in the School of Education at Indiana University as an Assistant Professor. Here, she co-chaired the Health and Human Services (HHS) Father Task Force, a project of the National Institute of Child Health and Development (NICHD) Study of Early Child Care from 1996-2000. Two years later, Dr. Stright became the Director of the Human Development Program at Indiana University, serving in this role from 2002-2015. In 2003, she was promoted to the rank of Associate Professor.
During her tenure, Dr. Stright has made important contributions to the field through her research on how families affect child and adolescent development. A common theme in Dr. Stright's teaching and research has been how individual traits and both family and culture interact with or predict child attachment to the parent, as well as how they predict parenting behaviors, including co-parenting, parent scaffolding of children's problem solving, parent warmth, parent behavioral and psychological control. Her work has provided insights into how these characteristics predict such outcomes as children's school behavior, self-regulation in the classroom, emotion regulation, academic achievement, and religiosity. For instance, in a landmark study published in Child Development (one of the top journals in developmental psychology) in 2008, Dr. Stright and colleagues found support for the differential susceptibility hypothesis, the notion that children differ in the extent to which parenting experiences influence their development. That is, maternal parenting style was a stronger predictor of U.S. children's first-grade outcomes (e.g., social skills) for infants with difficult temperaments as compared to less difficult infants. Interestingly, infants with difficult temperaments were better adjusted at first grade than those with less difficult temperaments when their mothers' parenting quality was high but had poorer adjustment when the parenting quality was poor.
In addition to work in the United States, Dr. Stright conducted a number of studies on the role of culture in families in Singapore and in Taiwan. She also conducted research among immigrant Hmong families in the United States. Many graduate students have benefitted from participation in Dr. Stright's  research projects. Across 25 peer-reviewed publications and in countless national conference presentations, Dr. Stright reported on characteristics of children, such as children's temperament, characteristics of parents, such as parental education and personality, and characteristics of the family system, such as marital conflict. Findings from this research has helped to inform the field and her teaching.
Child development has also been the primary focus of Dr. Stright's teaching and research. Dr. Stright taught both undergraduate and graduate courses on child and adolescent development, as well as lifespan development. She also taught advanced seminars on social development, family processes, and college teaching. In 2010, Dr. Stright's exemplary teaching practices earned her the Trustees Teaching Award. Her work with students was also recognized in 2002 when she received the Award of Excellence in Mentoring from the Graduate Studies Office of the School of Education and the Graduate Women Educators Network. Across her career, Dr. Stright chaired 15 doctoral dissertations.
Over the years, Dr. Stright's service to the profession has included serving as a reviewer for a variety of national and international journals on the topics of child development, behavioral development, educational psychology, family development and social relationships. She is a member of the Society for Research in Child Development and the Society for Adolescent Research. Dr. Stright also served on many School of Education faculty committees including Long Range Planning, Teacher Education and Research and Development.
Anne is known by her colleagues and students for her humor, commitment to advancing knowledge on child development, and intellectual curiosity. We wish her all the best for her retirement and future endeavors.
Written by Mary Waldron & Joel Wong