Ray Smith has won the Faculty Mentor Award from the University Graduate School and IU Graduate and Professional Student Government (IUGPSG).  
Smith, a Clinical Associate Professor in Literacy, Culture and Language Education, admitted he was completely surprised, and nearly deleted the email letting him know he'd won the award, adding, "The stack of ungraded papers on my desk didn't seem nearly as daunting that morning."
"I have a particular admiration and respect for international graduate students: it takes a special kind of, well, courage to leave one's culture and study in a second language," he added. "It's easy and for me, natural to express an interest in their cultures and languages—the name of the department is 'Literacy, Culture, and Language Education,' after all.  Someone eavesdropping on my office hours might be surprised to learn how much my students teach me."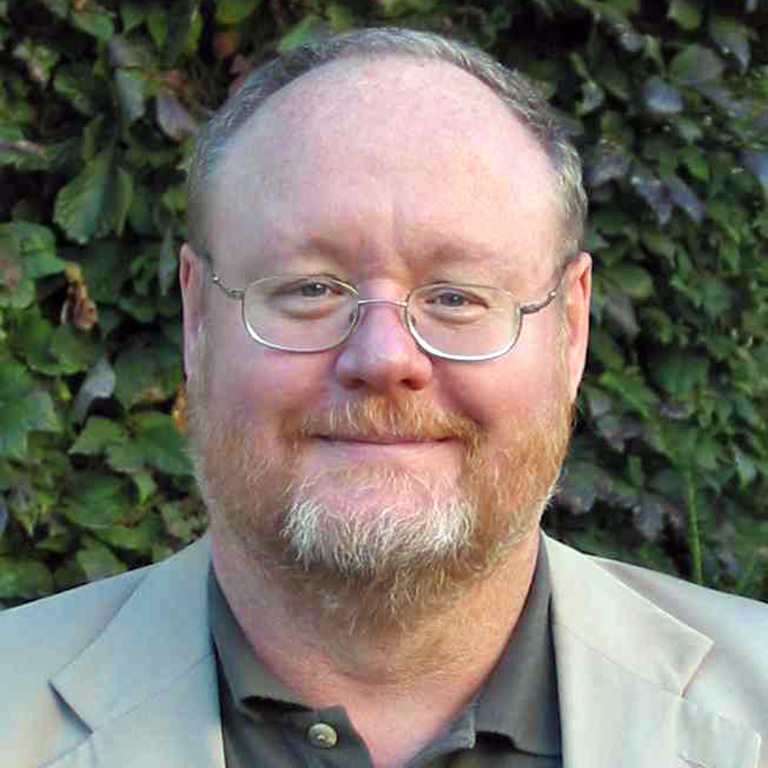 The award is given to a faculty member who fosters the long-term development of students, is active in administrative and professional matters and encourages students to develop individual talents and strengths, among other qualifications. Smith's nominations from his students praised his openness, empathy, professional expertise and willingness to go several extra miles to ensure student well-being outside of the classroom.
This is the second year in a row a School of Education faculty member has won the award. 
Smith plans to retire in Spring 2020 and says his work with graduate student is the thing he will miss the most.