Senior Cordelia Driussi knew she'd be thrown into her student teaching experience this semester at Bloomington High School North. Driussi, a drama education student at the School of Education, was given the reins to the classroom from the first week of school. By the second week, Driussi was teaching all five theatre classes and starting rehearsals for her Student Teaching production: The Complete Works of William Shakespeare Abridged (Revised).
It's a production that's ambitious to say the least: all 37 of Shakespeare's plays are performed in one 97-minute production. But in just two months, Driussi's students designed the space, props, costume elements, lighting and sound to support the breakneck pace of the show, made sure to keep it all running smoothly and safely behind the scenes and performed all the plays as fast as possible.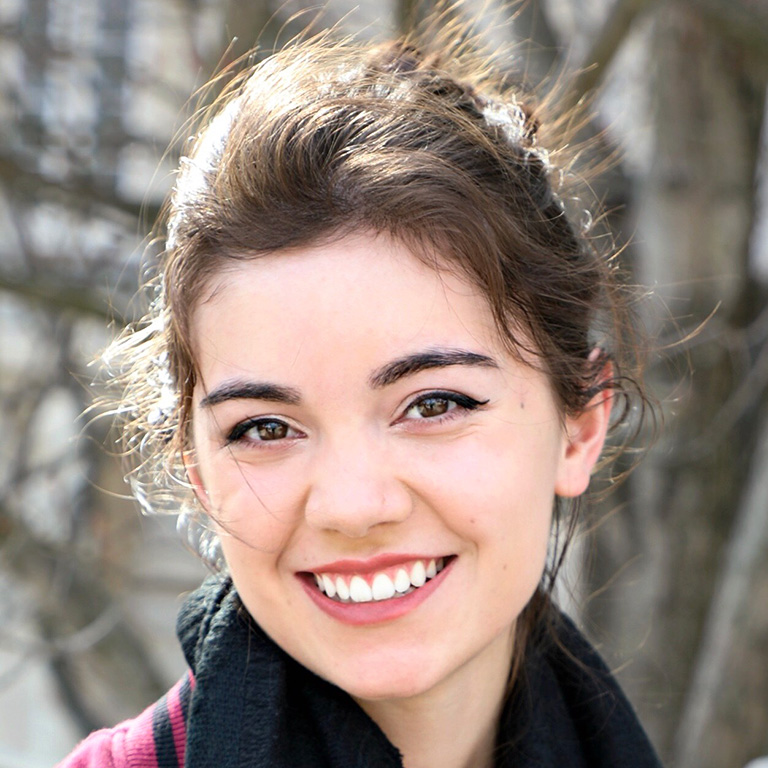 "We couldn't have done this without all of the effort put in by each and every student involved with the production, and I am so appreciative of the support by the Fine Arts Department, the administration, the parents and the rest of the school community," Driussi said.  "I have always had a deep love and fascination with Shakespeare's works, but I knew how challenging it was, and I was unsure of how to teach it to high schoolers who were intimidated by the language and the pentameter."
Driussi had already completed one semester in the theatre department at Bloomington North last year, and returned to work with teacher Grant Steckbeck this semester.
"He believes that we can't just talk about teaching, we have to do it, and I've always known that when it comes to theater, we have to be active participants," Driussi said.
The hard work of Driussi and her students paid off when they put on the production to a sold-out audience at the end of September.
"When we started working on this show, I finally got to understand how much I want to share my own love of Shakespeare with my students," Driussi said. "I'll be able to take this experience with me far beyond the realm of student teaching and into my career as a drama teacher. Working with these students has been a dream come true, and I hope to be able to create a department like this someday."