Participating in banding birds or learning how a tornado develops - for K-12 science teachers, these two lessons are just a small sampling of the workshops offered by Educating for Environmental Change this semester. 
Educating for Environmental Change, or EfEC, provides professional development programs to help K-12 science educators effectively teach the science and policy of climate change. Adam Scribner, Director of STEM Education Initiatives, said the program initially was an offshoot of the Prepared for Environmental Change Grand Challenge Initiative from IU. After colleagues felt they weren't doing enough to work with teachers on climate change and with initial funding from the IU Environmental Resilience Institute and additional grants from foundations, EfEC was born. To date, the project has been awarded over $500,000 in internal and external funding.
The workshops are all geared around three main topics: how do scientists know the climate is changing, what are the impacts of climate change and how can we mitigate it.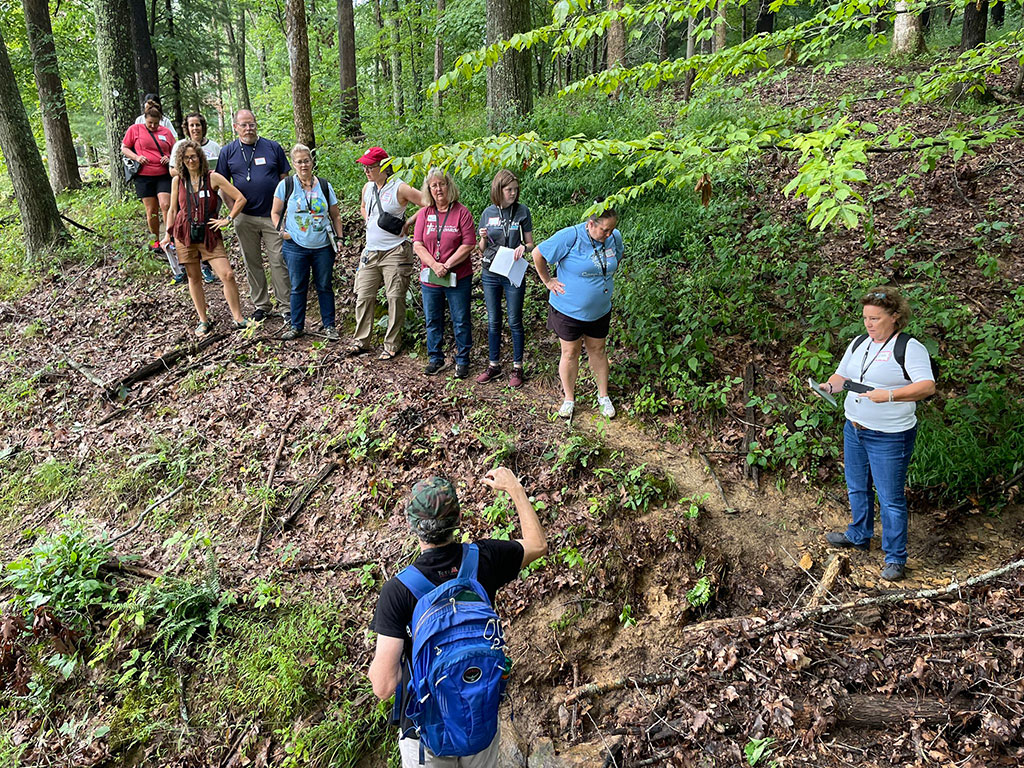 "We basically want to look at what is happening regarding climate science here at IU and how we can translate that to K-12 classrooms," Scribner explained.
The workshops also offer cross-campus collaboration, with scientists from all over IU participating in lessons, giving them an opportunity to communicate their work to broader audiences and affect how it is taught in the classroom.
This semester will offer three Saturday workshop opportunities:
Saturday, September 30 – Birds, Biodiversity, and Environmental Change
Saturday, October 21 – Teaching About Extreme Weather in Indiana
Saturday, December 9 – Geoengineering
Continuing this year, EfEC will offer First Tuesdays, a shorter version of the workshops, as another opportunity for educators to learn from scientists.
Tuesday, October 3 – Some (Don't) Like It Hot: Climate Change and the Summer of '23 (online)
Tuesday, November 7 – From Oil to Soil: Global Carbon Flux and Soil Respiration (in person)
More information and registration is available for all these workshops on EfEC's site.