About Me
Curt Bonk is Professor of Instructional Systems Technology (IST) in the School of Education at Indiana University teaching psychology and technology courses and adjunct in the School of Informatics.
Drawing on his background as a corporate controller, CPA, educational psychologist, and instructional technologist, Bonk offers unique insights into the intersection of business, education, psychology, and technology in his blog, TravelinEdMan.
He received the CyberStar Award from the Indiana Information Technology Association, the Most Outstanding Achievement Award from the U.S. Distance Learning Association, the Most Innovative Teaching in a Distance Education Program Award from the State of Indiana, the Mildred B. and Charles A. Wedemeyer Award for Outstanding Practitioner in Distance Education, and the Online Learning Journal Outstanding Research Achievement Award in Online Education from Online Learning Consortium. In 2020, Curt was awarded the IU President's Award for Excellence in Teaching and Learning Technology.
He has authored ten books, including The World Is Open: How Web Technology Is Revolutionizing Education (2009), Empowering Online Learning: 100+ Activities for Reading, Reflecting, Displaying, and Doing (2008), The Handbook of Blended Learning (2006), and Electronic Collaborators (1998). His book, Adding Some TEC-VARIETY: 100+ Activities for Motivating and Retaining Learners Online (2014), is free at http://tec-variety.com/. And his book with Routledge, MOOCs and Open Education Around the World, as well as a special issue of the International Journal on E-Learning on the same topic came out in July 2015 (http://www.moocsbook.com/). His most recent book, MOOCs and Open Education in the Global South, was published by Routledge in 2020.
See Bonk's homepage for his archived talks: http://php.indiana.edu/~cjbonk/.
My Books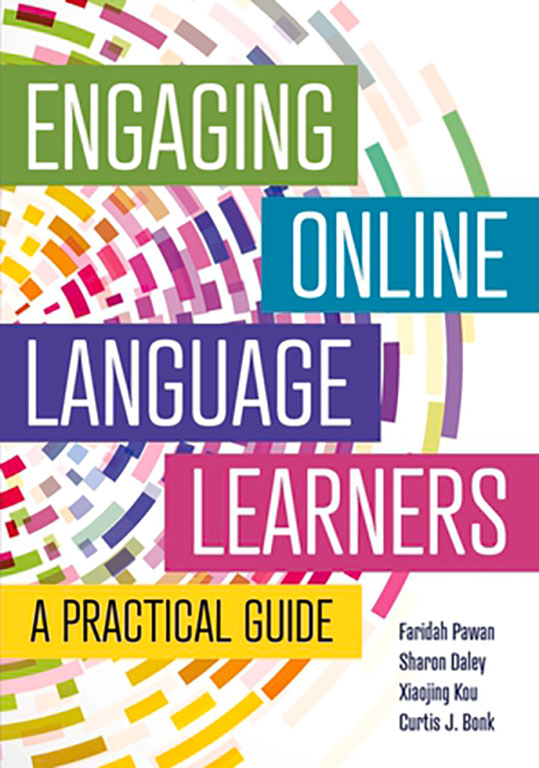 FARIDAH PAWAN, SHARON DALEY, XIAOJING KOU, CURTIS J. BONK