Jane Kaho, Charlene Conner and Cary Buzzelli end their professional lives with the School of Education this spring – and their presence around the school will be missed. All three were lauded at a recent celebration honoring them as they retire.
The following were remarks made by faculty in honor of the celebration.
Jane Kaho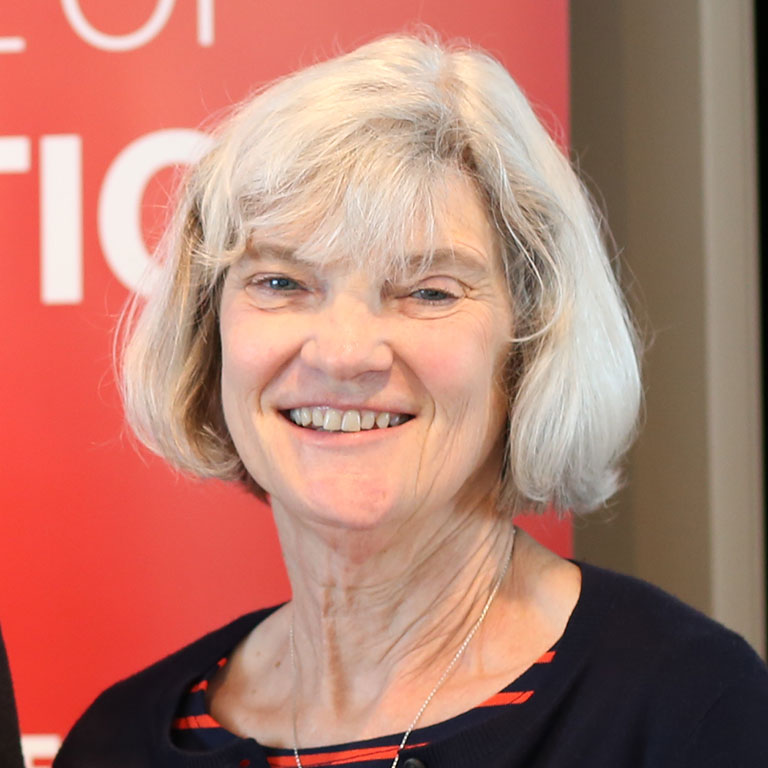 Remarks by Elizabeth Boling
In the Executive Associate Dean office, Jane has been a lifesaver for each person in the job – this was true for me, and I have talked to enough past EADs to know that this was true for them as well! One even said that he would not have taken the position except that he knew Jane was there to make it possible. I will confess that I had that same thought when Terry asked me to serve as EAD.
In addition to the fact that Jane knew and remembered almost everything about the school, she was always thinking several steps ahead, bringing up issues before they turned into problems and making changes in processes – always with the best interests of the School of Education in mind. Many people do not how many processes Jane has touched, either directly or indirectly. Jane has managed the logistics of the merit review processes each year, organized the work of the Policy Council behind the scenes, tracked the progress of policies and oversees their care and feeding, supported negotiations and hiring for new faculty, and worked with finance on contract and payroll issues for all faculty, AI, academic researchers and adjunct appointments – not to mention the myriad tasks that crop up around all these responsibilities. The care and attention she has always paid to these duties and more have exerted a quiet, but pervasively positive effect on the School.
If all this sounds like nothing but all business all the time, understand that Jane has a great sense of humor, a deep well of caring for those around her – including her beautiful grandchild. Her family is very lucky that they will have her around full time now! Their gain is definitely our loss.
On behalf of everyone you have worked with here, and the School of Education as an organization, thank you for everything you have contributed as a hardworking, conscientious, friendly and superbly capable member of the staff.
Cary Buzzelli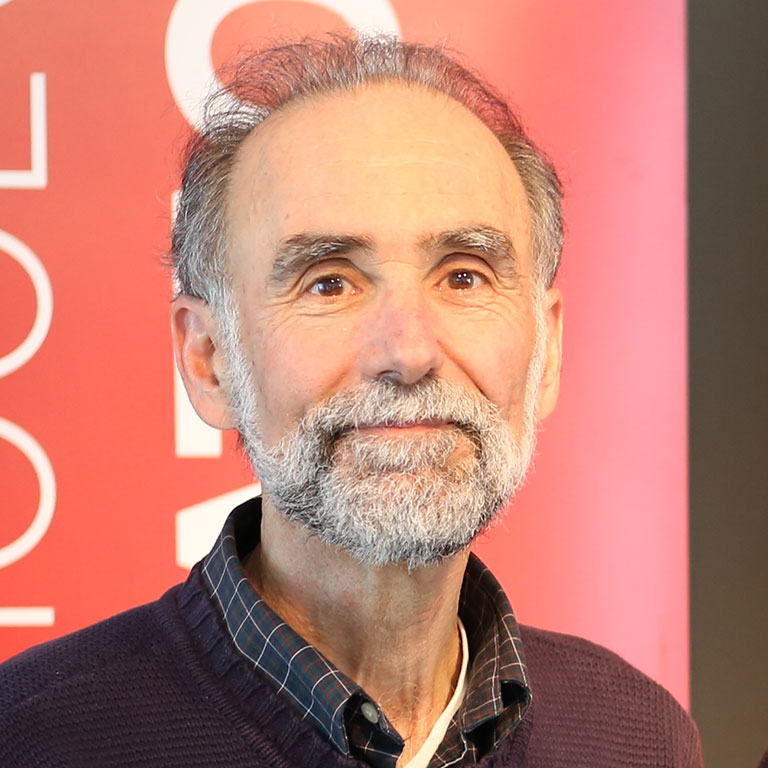 Remarks by Rob Kunzman
I'm honored to have the chance to say a few words today about my friend and colleague Cary Buzzelli.
First a little about life before IU. Cary is proud of his Italian heritage. His father emigrated to the U.S. as a young child and Cary's parents raised six kids in Cleveland. Cary spent his youth delivering flowers for his father's flower shop, first on horseback and then, after he'd saved enough from tips, on his own bicycle.
Cary earned his bachelor's degree from the University of Dayton in 1974 and his masters from Purdue, then spent four years teaching at the Child Development Laboratory Preschool at Purdue. He then earned his Ph.D. from Georgia State University in Atlanta in 1985. His first academic position was at the University of Alabama in Birmingham. Following tenure and promotion, he joined the faculty here in 1993. That same year, Cary was honored with the Distinguished Alumni Award from the College of Education and Human Development at GSU. In 2004, he began serving as Chair of the Department of Curriculum & Instruction. More about that in a moment.
During his 32 years in academia, Cary made important scholarly contributions to the understanding of moral dialogue in the classroom, highlighted by his 2002 book with Bill Johnston, The Moral Dimensions of Teaching: Language, Power and Culture. More recently, Cary turned his focus to the 'capabilities approach' toward justice, examining how the theory captures issues of children's rights, agency, and well-being.
As a teacher education faculty member, he enjoyed teaching undergraduate, masters, and doctoral students, but he especially loved supervising student teachers. He found visiting and mentoring preservice teachers in classrooms in local school systems particularly rewarding.
In fact, mentoring was one of Cary's greatest gifts and contributions. On a more personal note: I arrived at IU in 2003 with a newly minted Ph.D., never having lived in the Midwest and uncertain how long I would stay. Cary's role as my department chair, mentor, and friend was critical in my growth, my happiness, and the fact that I'm still here 16 years later.
As much as anyone I've known here, Cary's contributions to our school community have been marked by selfless and dependable service, and cultivating a climate of collegiality and respect.
In retirement, Cary and his wife Janice plan to enjoy cooking, kayaking, art making, and spending time with their two adult sons. He also is looking forward to catching up on reading and continuing to volunteer in the community, serving dinner at the Community Kitchen and working at the Inter-faith Shelter.
I will conclude with comments from Mary McMullen, who has probably worked more closely with Cary over the years than anyone else. She wrote:
"'A gentleman and a scholar' is an accolade originating in 18th century England to describe someone with courtly manners and an educated and inquisitive mind. Such attributes were preeminently valued by the 'polite society' of the day. More recently, according to the Urban Dictionary, 'a gentleman and a scholar' has come to describe someone who, "goes out of their way to do something beneficial to you and others with you." Whether using the old-school/old-world definition or the new 'hipster' version, all who know him would agree, that Cary Buzzelli – a kind, generous, passionate, and thoughtful man – is truly a gentleman and scholar."
Best wishes, Cary, for a rich and rewarding retirement. It is well-deserved, and we thank you for all you have contributed to our community.
Charlene Conner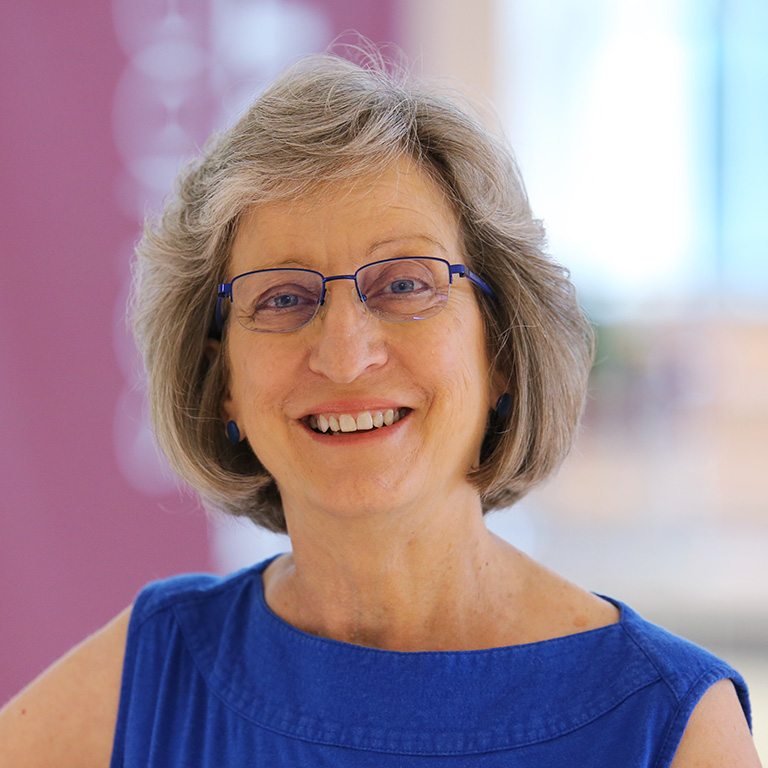 Remarks by Ginette Delandshere
Charlene Conner began her career with the Counseling & Educational Psychology department in September of 1985. She quickly moved into a secretarial role for the Institute of Child Study which was located at the Smith Research Center.
When we moved into the Wright Education Building in 1992, Charlene not only packed up the entire Institute of Child Study for the move to this building, but also helped support the development of the new Center for Human Growth. After serving as an office coordinator for the Center, she moved to the CEP department, providing key administrative support for the faculty and students and has served as a department administrator for CEP ever since.
Charlene was recognized at the university level by winning a prestigious Indiana University Staff Merit Award in 1991. This coveted award is only given to two support staff members annually and is reserved for only the most exceptional staff members on the Bloomington campus!
Year after year, Charlene continued to find new and better ways to serve the faculty and students as well as her colleagues. She won the internal School of Education Recognition Award in both 2010 and 2014, and she has graciously served as a peer mentor to a number of new department administrators and staff members.
Those who know Charlene know that she is a very thoughtful, thorough, knowledgeable and caring person. Her work ethic and organization are truly exceptional. I am personally very grateful to have been able to rely on her during my seven years as department chair. She has made the department a better place for all of us and has cared deeply about the welfare and success of everyone in the school. Charlene always goes above and beyond in everything she does. She is a role model and a truly supportive colleague.
Please join me in thanking Charlene for her many years of dedicated service. You are a treasure, a deeply valued colleague and friend, and you will be deeply missed. We wish you every happiness in this next chapter of your life!