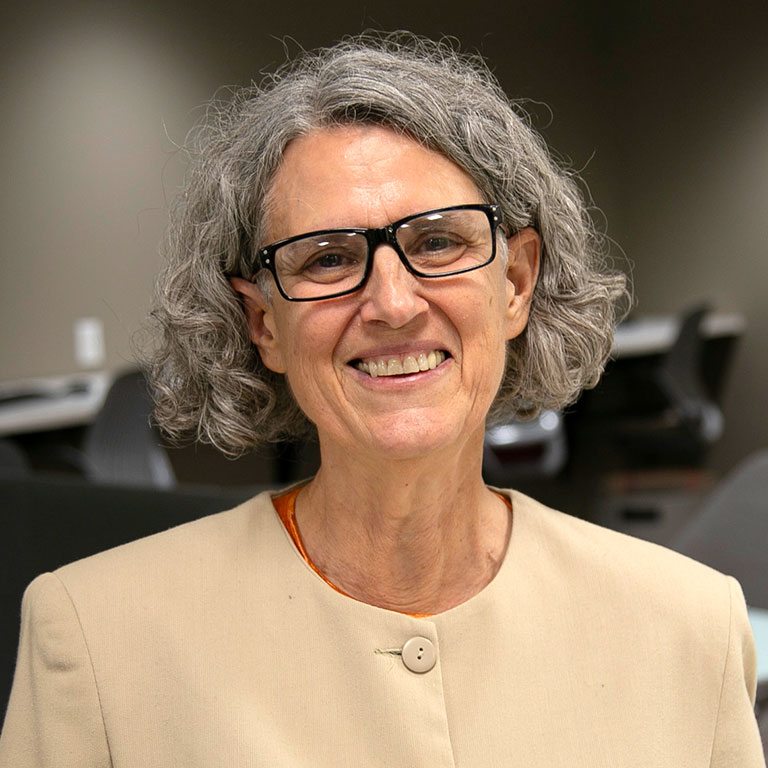 Departments/Offices:

Academic Programs:

Room:

ED 3220

Email:

hschertz@indiana.edu

Phone:

(812) 856-8146

Curriculum Vitae:
Background and Interests
My primary interests, which emerge from my experience with practitioners and families in the field, converge around early childhood special education and autism. My research projects have focused primarily on the parent-child relationship as a medium for promoting developmentally situated social communication competency at the preverbal level for toddlers with autism.
Teaching and Program Coordination
I coordinate a fully online upper graduate level certificate program, Preparing Educators of Students with Autism (PESA).
Current Research
A randomized controlled trial of an intervention for toddlers with autism is being funded by the National Center for Special Education Research, Institute for Education Sciences (IES) of the U.S. Department of Education. The project is funded at nearly $3.8 million for five years and will be implemented in multiple states.
The study, Building Interactive Social Communication (BISC) for Toddlers with Autism in Community-Based Early Intervention Systems, is in collaboration with the IU Center for Evaluation, Policy and Research (CEPR). Hannah Schertz, Principal Investigator, reported that the research team will investigate a framework of systematic support to early intervention providers who serve families of toddlers with autism and its effects on provider, parent, and toddler outcomes. An earlier IES-funded pilot study found positive impacts on these outcomes. The current project will now evaluate BISC's effects on 165 provider/parent/toddler triads using a rigorous research design.
The intervention focus is on building toddler learning at the preverbal level in social communication, the central challenge for toddlers with autism. Learning will be systematically supported for parents and toddlers. The project will implement a mediated learning approach to promote active engagement in the learning process by emphasizing "learning to learn" and providing an alternative to commonly used behavioral approaches. By promoting parents' conceptual understanding and confidence to support child learning, the program has the potential to sustain learning outcomes over the long term. The parent-mediated intervention, implemented during the developmentally malleable toddler period as early signs of autism begin to emerge, will naturally integrate families' language and cultural preferences using a cost-effective non-intrusive delivery model. The program's focus on parents' conceptual learning and confidence to support child learning is expected to sustain effects over time.
Patricia Muller, Co-PI and CEPR Director, will coordinate the analysis of BISC's impact on key outcomes and Co-PI Jessica Lester will conduct a parallel qualitative investigation of parent-child interactions using conversation analysis to explore underlying influences on outcomes. This comprehensive examination of BISC's implementation, impact, and influencing factors will directly inform the practices and policies of early intervention systems for infants and toddlers with developmental concerns.
Kathryn Horn and Lucia Zook will serve as Intervention and Operations Coordinators, respectively. Participant recruitment will focus first on early intervention providers in Indiana and Kansas. Questions about participation can be directed to lzook@iu.edu.