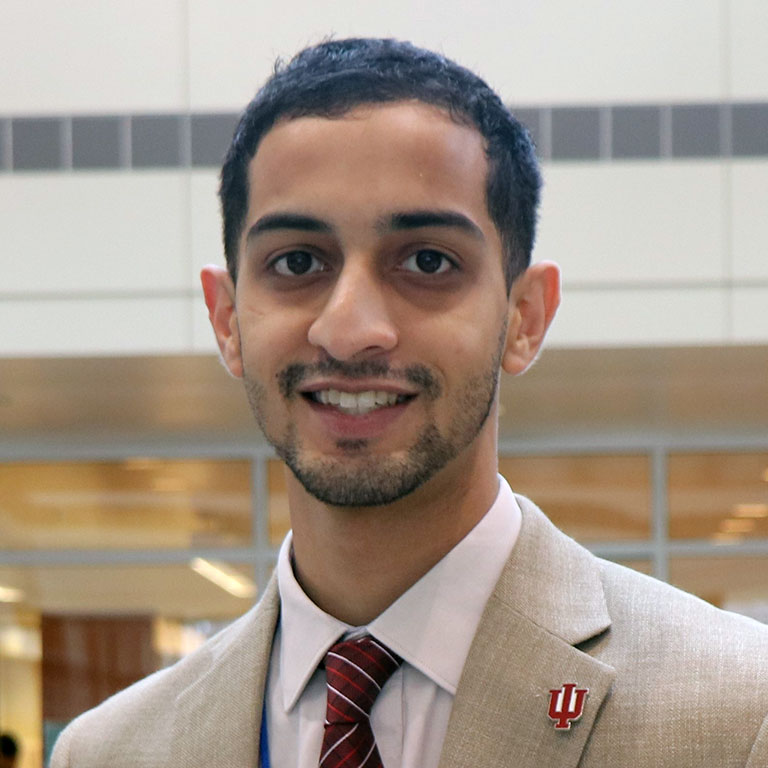 Hometown:

New Delhi, India
Hometown
New Delhi, India but I've always considered Bloomington IN, my home since I came here on Aug 4, 2018!

Where did you complete your undergraduate studies?
I completed my undergrad in India.

Why did you choose to attend IU Bloomington?
It offered expert faculty, the university is close to business hubs. After reviewing IU's website, I believed that the M.S.Ed. program in Instructional Systems Technology (IST) was perfectly suited to my ambitions. The Residential M.S.Ed. in IST at IUB, School of Education is also one of the top programs in the field worldwide! I love the experience of a small college town (Bloomington) as opposed to universities in bigger cities (IUB was quiet, peaceful, had lesser distractions, student centered, perfect to study, little/no pollution, safe for international students, etc.), IUB's global repute, IUB's QS Ranking, the fact that IUB is a State University and Flagship Campus, the fact that IUB gave me a chance/offered me a hand/support to come to the SoE and study M.S.Ed. IST and do well in the program as well as enjoy every aspect of campus/off-campus life whilst living in Bloomington, this was a chance to forge long lasting bonds and relationships with peers and faculty at the SoE. Also making new friends and meeting new people/faculty/other students at IUB. I was going through a hard time in life as I hated the 4 years of my undergrad and the 2 years of work experience after that in India. I call those years as dark/hell! IUB offered me a chance to start with a clean slate so this was like a golden opportunity I could not refuse! It was something that I knew I may never get again (M.S.Ed. IST acceptance at IUB!!), I shall never forget the day I was accepted and got my I-20 from IUB!! I chose IUB to be different from everybody in my family, walk the road not taken with M.S.Ed. in IST, and to make my mark in the world with IST!

What should prospective students know about your IU School of Education graduate program?
My grad program was the Residential M.S.Ed. in IST. It's got wonderful faculty! Wonderful peers! Great classrooms! Great opportunities to know peers, faculty, their Academic Advisor through orientation, courses taken, etc. Assignments, projects, readings, tasks, and activities in class are fun, intensive, interactive, etc. The faculty have a unique way of teaching, very supportive faculty/peers. International students feel included, wanted, appreciated, loved, and cared for. The department wing at the SoE is easy to find and explore. It has everything a student needs to progress and develop! Please see the SoE website https://education.indiana.edu/index.html and IST website https://education.indiana.edu/faculty/departments/IST/index.html for details.
What has been your favorite academic accomplishment since starting your IU Bloomington program?
Doing well in all my courses - Required, electives, portfolio, graduating in the midst of a global pandemic COVID-19 with a GPA and CGPA of 4.0.
What is the best thing about life in Bloomington?
Life in Bloomington signifies freedom, small college town, lots to explore, do, must see places on or off-campus, beautiful campus, wonderful people (students/faculty/locals), local sightseeing, peaceful, quiet, little to no pollution, minimal distraction, lots of places to eat, places to roam about, chill out, student centered university, much better than home, wonderful all round environment, safe for international students, once a Hoosier always a Hoosier, etc.