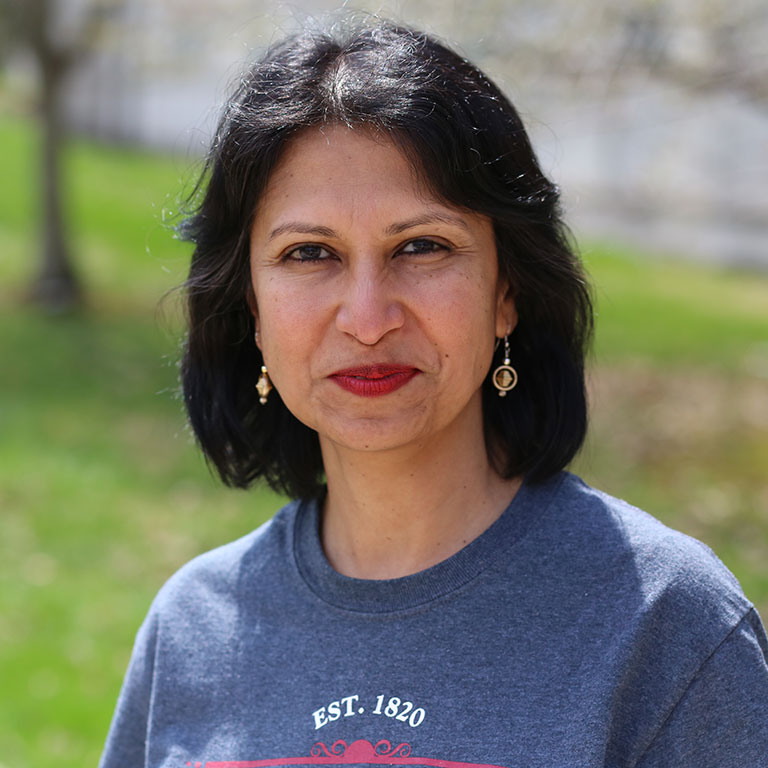 Hometown
I grew up in Kolkata, India, but I have also lived in Singapore, Tokyo, and different parts of the United States.

Where did you complete your undergraduate studies?
I completed my undergraduate degrees in English from Calcutta University and Jadavpur University, both in Kolkata, India.

Why did you choose to attend IU Bloomington?
I moved to Bloomington with my family and wanted to continue studying. I joined The School of Education as its programs had: excellent rankings in the country; the spirit of diversity and inclusivity; and the supportive faculty and staff.

What should prospective students know about your IU School of Education graduate program?
This program gives you the opportunity to develop an understanding of issues in literacy, culture and language in the context of learning languages; to do interdisciplinary and trans-disciplinary work globally and locally; to learn and work collaboratively; and to be leaders in the community and practice social justice and equity.

What has been your favorite academic accomplishment since starting your IU Bloomington program?
My most favorite academic achievement has been the honor of presenting the paper "Digital migrating with the women we love: A feminist ethnography" at the plenary session of the 2019 Oxford Ethnography and Education Conference, as a member of the Feminist Research Collective. 

What is the best thing about life in Bloomington?
Life in Bloomington is amazingly varied. You are 15/20 minutes away from countless state parks and nature preserves, but can also watch Broadway shows at the IU Auditorium. The treasure-troves of the Eskenazi Art Museum and the Lily Library. An amazing array of restaurants and eateries on 4th, the Restaurant Row. The Little 500 and the Dance Marathon. The spring blooms and fall color.