Fulbright teachers wrap up semester in Bloomington
The graduates celebrated with laughter, hugs and a few funny videos in a ceremony honoring their hard work
After a semester of study and immersion in a different culture, eighteen teachers from eight countries celebrated with laughter, hugs and a few funny videos in a graduation ceremony honoring their hard work. The graduation was the culmination of the Fulbright Distinguished Awards in Teaching Program. While here, the teachers attended conferences and seminars, worked with a faculty mentor and local teacher and lived together on campus. Hosted by the Center for International Education, Development and Research at the School of Education for the fourth year, teachers also worked on an inquiry project of their choosing related to K-12 education that they will take back with them to their home countries and classrooms.
Yassine Abdellaoui is an English teacher at Allal Tazi High School in Kénitra, Morocco. His project focused on deepening cross-cultural understanding and breaking stereotypes through effective dialogue. Abdellaoui called the Fulbright program a life-changing experience that helped him learn that hearing different opinions will often result in better decisions, even in his field of expertise.
"I have also learnt to be more patient and give people a chance to communicate their ideas without interruption. Being a good listener is another skill that makes a big difference when taken into consideration in personal discussions, meetings and especially with students," Abdellaoui said. "Everyone has something to offer. Teachers should believe in students' abilities to achieve a certain objective, help along the way, have confidence in them and challenge them."
The Fulbright Distinguished Awards in Teaching Program recognizes and encourages excellence in teaching in the U.S. and abroad and is designed to increase mutual understanding between the people of the United States and other countries. It is the flagship international educational exchange program sponsored by the U.S. Department of State, Bureau of Educational and Cultural Affairs, and is administered by the Institute of International Education.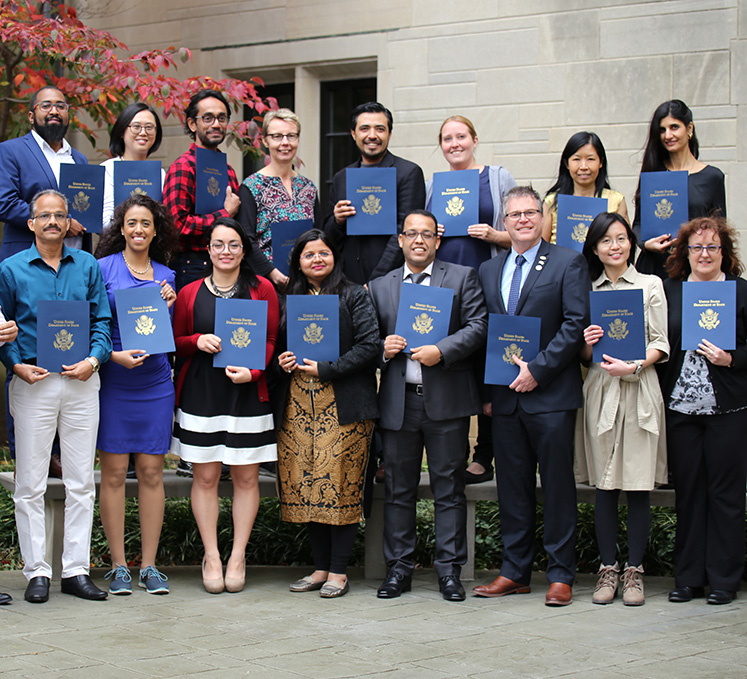 See full image »