Faculty use trip to grow partnership with Beijing university
The trip is part of an ongoing partnership between the School of Education and Beijing Normal University
The School of Education continued its partnership with Beijing Normal University with a symposium on teacher education at the Third Global Teacher Education Summit in China this month.
The presentation was very well-received, with about 175 people in the audience, and many of the attendees—primarily from Chinese universities—spoke at length with faculty, which included Keith Barton, Alex Cuenca, Ana Maria Brannan and Sharon Daley.
"In addition to bringing greater familiarity with IU's work to an international audience, this trip gave us a chance to make contact with a number of individual faculty in Beijing and pursue the possibility of further cooperation," said Barton, associate dean for teacher education.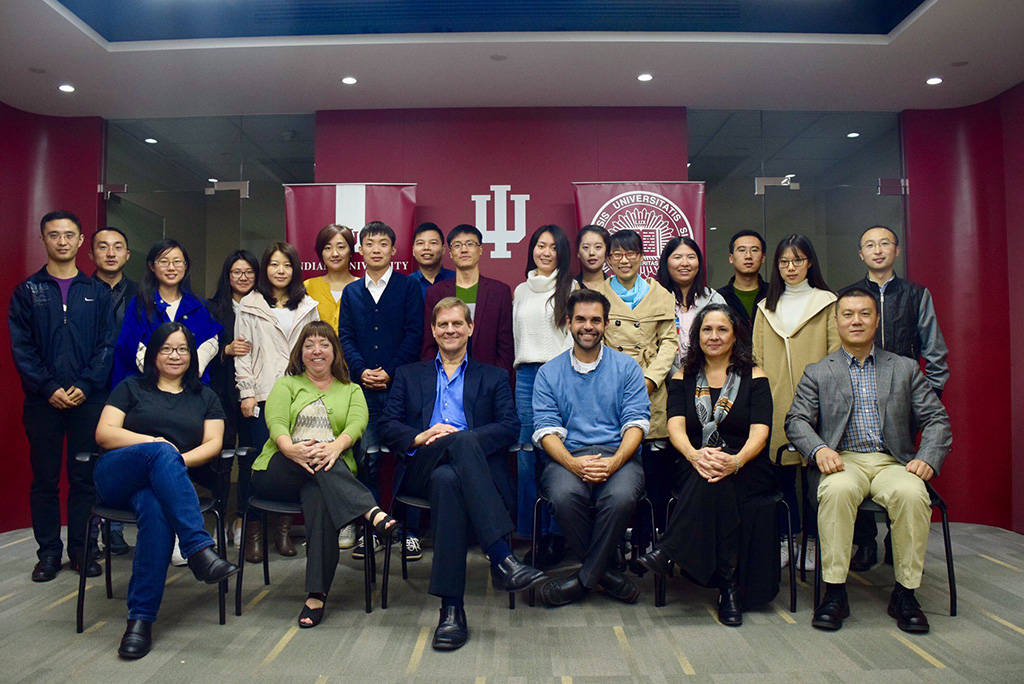 Barton and Cuenca also met with faculty in Moral Education, a subject similar to social studies education in the U.S., and began developing plans for cooperation in the education of doctoral students in that field. Faculty in teacher education also spoke with Barton about the possibility of collaborative institutional research involving BNU and the School of Education. This trip is thus part of the process of developing a variety of projects that will expand and strengthen ties with BNU.
While there, faculty also presented a workshop at the IU China Gateway office for doctoral students and faculty on the topic of publishing educational research in educational journals. Chinese scholars are expected to publish internationally, and this workshop helped familiarize them with the norms and standards of international journals. This workshop was thus of direct benefit to them, but also has the benefit of raising IU's stature in the educational research community in China, and of further developing our ties with BNU and other universities there.