Alumna hopes non-profit will impact even more kids
Diamond Malone created Renaissance Kids to support students socially, culturally, and emotionally, to help them reach their full potential
Diamond Malone was only in her first year of teaching when she realized there was a lack of time and resources to support her students socially, culturally, and emotionally. That gap, she knew, was keeping students from reaching their fullest potential. She began drafting an idea for a non-profit that would fill that gap a few years ago, and this year, Renaissance Kids, Incorporated, became a reality.
The name of her non-profit was inspired by the definition of a "renaissance man:" a well-rounded, talented, and knowledgeable individual in various disciplines. With the help of her colleague, friend and Vice-Chairman, Sylvia Denice, Malone hope the intervention efforts of Renaissance Kids, Inc. will help reduce the discrepancy in student achievement. Ultimately, their goal is to create a greater Indianapolis where every adolescent meets his or her full potential.
"My desire is for nothing to stand in the way of the self-efficacy of any RenKid," she said. "The environment of Renaissance Kids will provide the social capital needed to support, encourage, and involve adults necessary to facilitate Renaissance Kids' success."
Malone is now in her fourth year teaching: she teaches fourth grade at Crooked Creek Elementary School in Indianapolis. As she reflected back on her time at the School of Education, she noted how helpful it was being exposed to a variety of teaching styles.
"I appreciate that the School of Education immersed me into the classroom right away during my various practicums. It is one thing to learn the content in class, but I believe the real learning takes place during the practicums," she said.
Malone advises current students to be open-minded and seize any opportunity to work with children that they can.
"The world of education is constantly changing, and so are the needs of students. Use what you learn from the classroom, apply it, but also trust your gut. Teaching is not for the faint of heart," she added. "It is challenging, but see this challenge as an opportunity to grow. It is always worth it. We do this job, because we are passionate about children and helping them become successful and well-rounded citizens. We are superheroes."
Malone hopes to be one of those students herself again: she'd like to come back to Bloomington someday to enroll in a doctoral program through the School of Education.
Renaissance Kids, Inc., is seeking additional board members and community partnerships/sponsorships. If someone is interested, please contact Malone via email at DMalone@renkidsinc.org.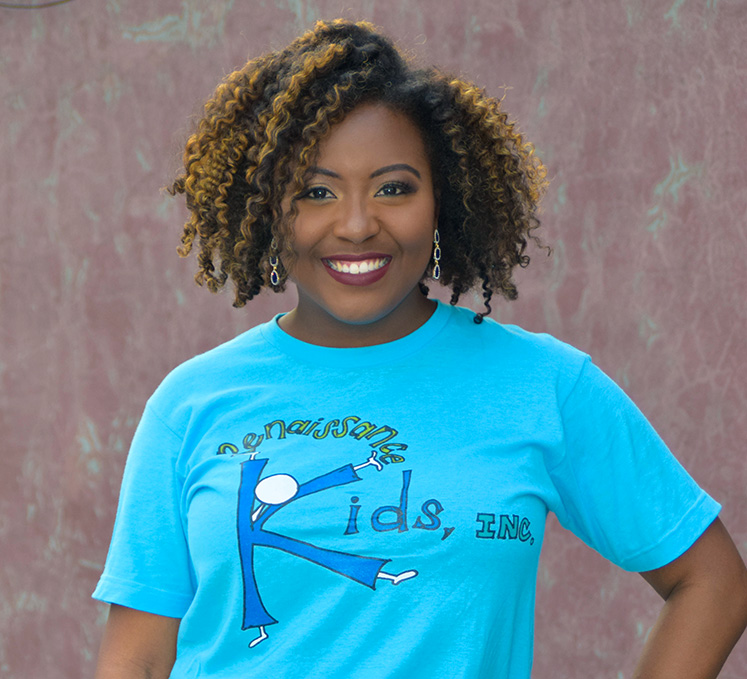 Diamond Malone