UNITE Hosts Discussion on Controversial Topics Within Education
Student Group Invites Public to Meeting on September 13
Students in the local chapter of Urban Needs in Teacher Education (UNITE) will host a discussion next week at the School of Education around difficult issues encountered by teachers in the classroom. Kevin Melrose is an IU senior studying social studies education and the Outreach Coordinator for UNITE at IU. As the current political climate of the U.S. continues to be polarizing for many citizens, Melrose says public education is one thing people should still support.
"This event is meant to solidify the importance of continuing on the path of education, and to prepare educators and citizens alike with the tools to navigate and combat the issues that will arise in the classroom," he added.
The event is meant to be a safe space for discussion open to any member of the public who want to listen to others or make their voices heard.
"Many people feel powerless to make a difference in the community they are a part of because of extraneous circumstances," Melrose said. "We want to emphasis that change starts from small beginnings with the classroom being an excellent vehicle for growth."
The meeting will take place on Wednesday, September 13, at 7 p.m. in room 1230 in the Wright Education building. Subsequent meetings will be held every other Wednesday.
UNITE is a national student organization based in Chicago dedicated to preparing preservice educators to work in an urban setting through workshops, guest speakers, service work, and field experiences across the country.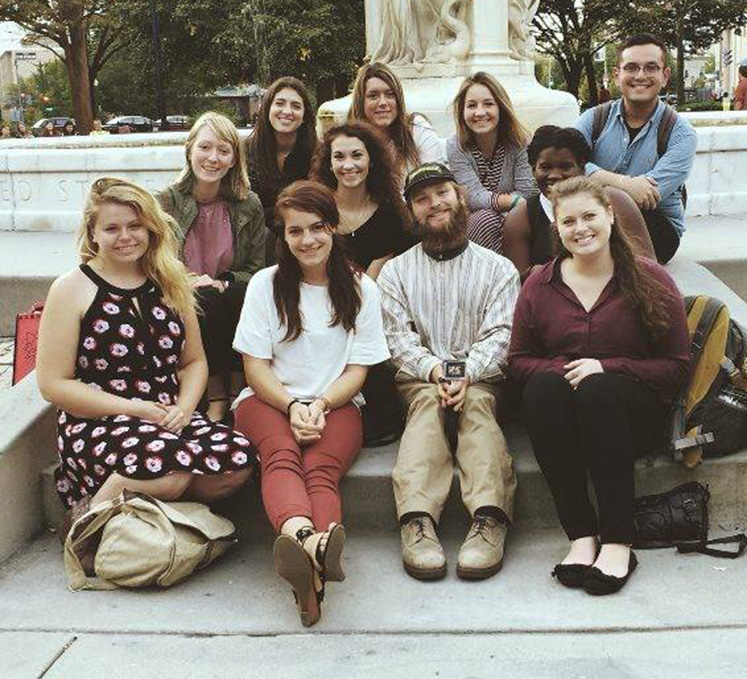 Members of the IU chapter of UNITE during a trip to Washington, D.C., in August