IU-Beijing Partnership Continues with Teacher Exchange
The trip is part of a partnership between the School of Education and Beijing Normal University
Even in a different classroom halfway around the world, teachers have the same mission: to love students and help them succeed. That was one observation from Emma Fisher, a Ph.D. student at the School of Education and a former middle and high school ESL teacher, after returning home from a ten-day trip to China where she was in charge of several lessons and met with other teachers at the school.
The trip is part of a partnership between the School of Education and Beijing Normal University as announced in December. Professor Faridah Pawan, along with Fisher, Melissa Brundick McNabb, and Leanna McClain, all alumni of the School of Education, visited and observed English-language classrooms of three primary and two middle schools in Beijing, where each member of the IU team took over a class in each of the schools to demonstrate how IU teachers would teach in U.S. public school classrooms.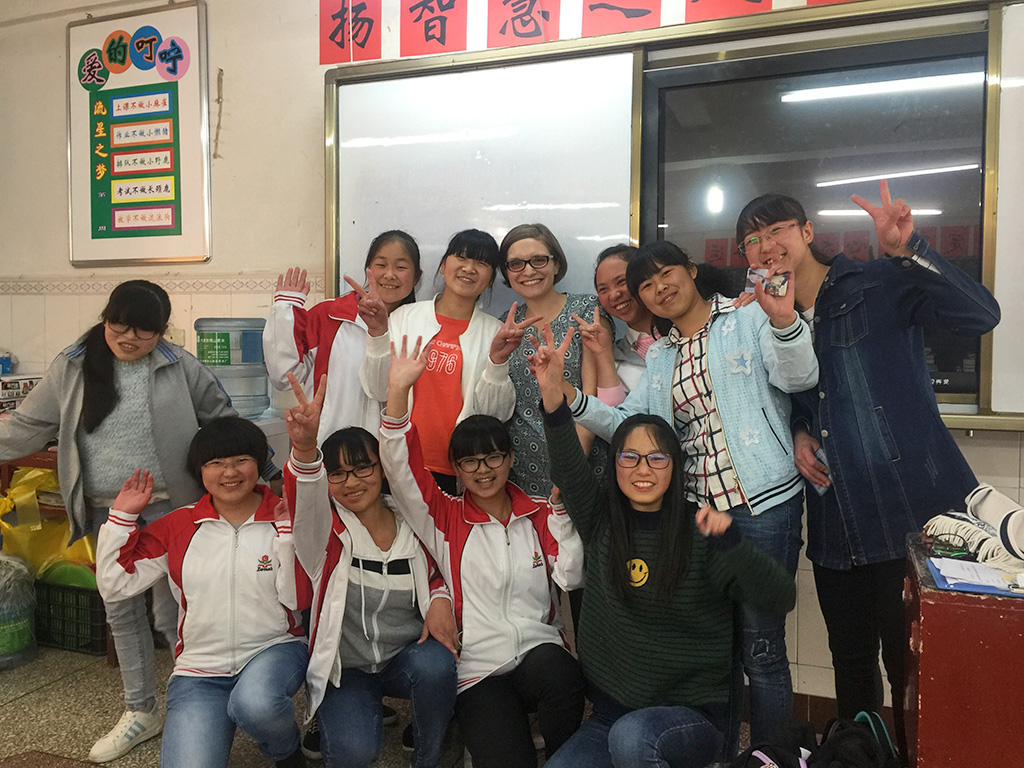 Emma Fisher at Xuanwei Middle School
Being able to visit other teachers is a form of grounded and authentic teacher learning," Pawan said. "Teachers trust the experiences of fellow teachers the most and have a common understanding of the mission, the knowledge base, the rewards and challenges of the job. When teachers are able to undertake peer-mentoring internationally and with teachers from different countries, the scope of teacher learning goes beyond cultural and national boundaries."
Fisher said before the experience, she imagined the differences in the way Americans and Chinese teachers taught.
"However, from my exchanges with the teachers, I learned that we are in fact more alike than we are different in our approaches to teaching non-native speakers the English language," she said. "I deeply enjoyed sharing our similar struggles and triumphs—especially with teaching minority students."
The lessons from the trip will continue beyond the teachers returning home: Fisher says she plans to keep in touch with the teachers she met in China because they can learn so much from one another.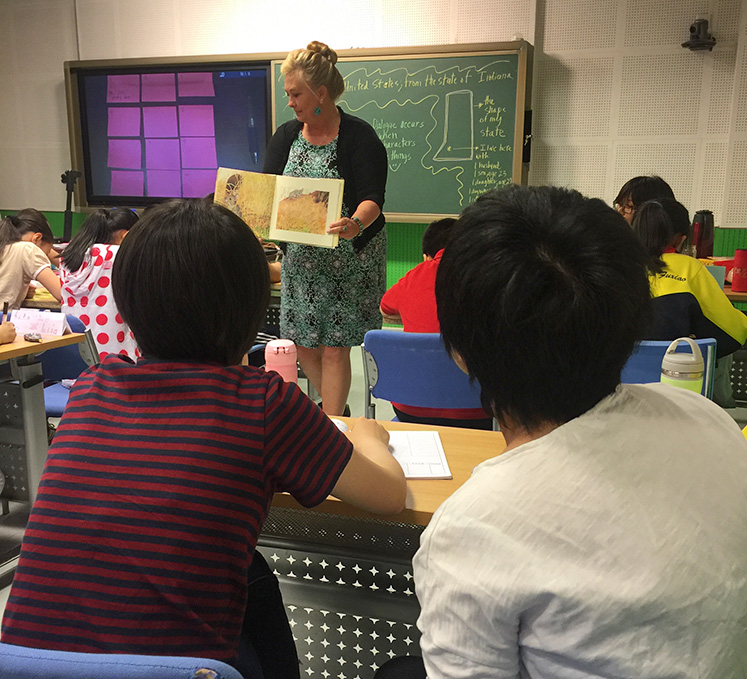 Melissa Brundick McNabb teaching English through picture books