Mustaphas Give Back Through Education
School of Education alumni promote Village School in Sierra Leone
Francis and Bobbie Mustapha may both be retired, but their schedules remain busy. The couple, both alumni of the School of Education, are continuing to work in a different way: promoting the Madina Village School in Madina, Sierra Leone, Francis's hometown.
Opening the school was once just a dream of Francis's. When he was born, his parents had already lost seven children, including Francis's twin brother. Francis's father had heard of a lady who had been trained as a nurse, and took his son to her.
"The only difference between me and my seven siblings who died was this educated lady," Francis said. "And that made the difference."
Since Madina had no school, Francis had to leave his village to get an education up to 50 miles away. He eventually ended up at Indiana Wesleyan for his undergraduate degree before attending the School of Education. He has taught at Taylor University, East Allen County Schools and in Liberia, but most of his career was spent in Fort Wayne, where he taught high school biology. In 1994 he was the Indiana Teacher of the Year.
After becoming Teacher of the Year, Francis tried using money from an educator award to finally build a school in Madina. But civil war broke out in Sierra Leone, and the money earmarked for a school was instead used for food and survival for the people left in the area. Finally in 2013 with help from his church in Fort Wayne, Francis was able to open Madina Day School.
The school transformed the village, where the need for education is great. Francis and Bobbie had committed to smaller class sizes; when the school was opened, over 200 children had to be turned away.
"Those little schools, especially in rural areas, you will have 80-100 kids in a classroom. All the teachers have are a piece of chalk, no books, no materials, nothing. As far as I'm concerned, education is dismal in this area. This is why what we're doing there is so critical," Francis remarked.
The school has now grown to almost 400 students and 13 teachers. When they travel back to Madina, Francis and Bobbie focus on teacher training. While most of that training has been in language arts, this year, they're expanding subjects.
"This time we'll also be having science, social studies, different topics all on the primary level," Bobbie said. "This will also be the first time that we're going at the beginning of the start of the school year. We'll be able to follow up with teacher training for the first month or more."
The Mustaphas will also be working on a new project: building a clinic for the students and community. Anyone wishing to donate to either the school or funding for the clinic can visit the Madina Village School website and the Madina Clinic website.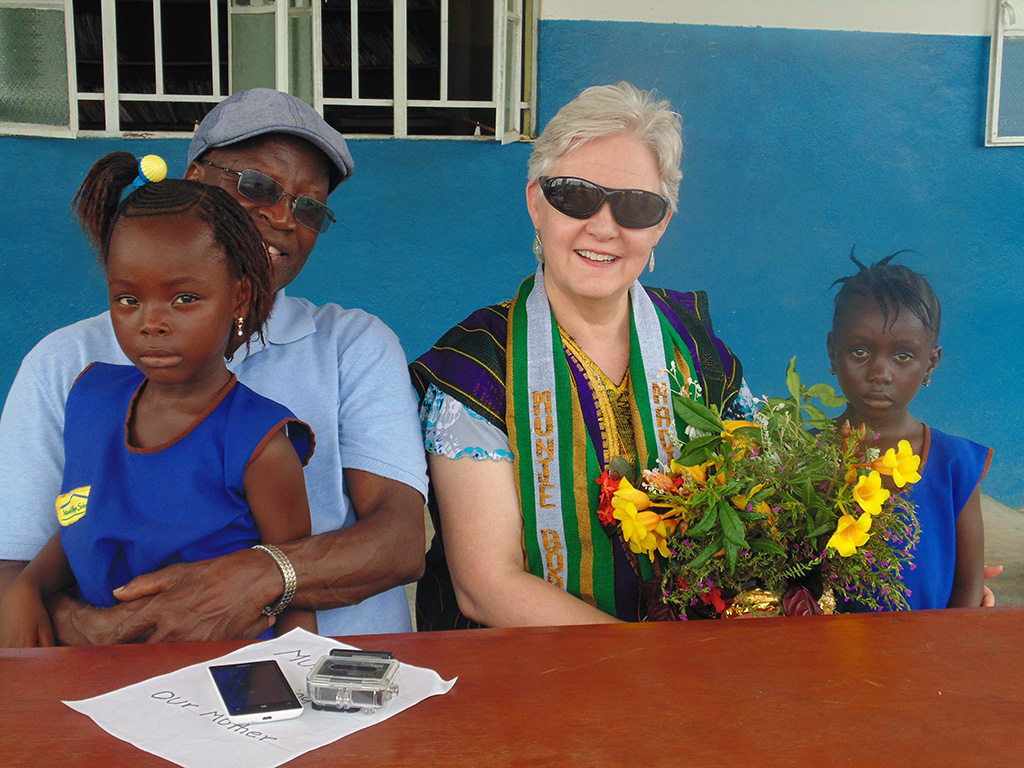 Francis and Bobby Mustapha