Alumna Uses Community Arts to Reach Youth Around the World
Maya Alkateb-Chami completed her M.S.Ed. in Art Education as part of the Fulbright program in 2012
Maya Alkateb-Chami has always been fascinated by the arts. In her homeland of Syria, she ran a non-profit organization that worked with youth in parts of the country in proximity to archeological sites, with the hope that people who live in those areas would begin to regain ownership of their history. She put together art festivals and poetry workshops and found she wanted to look more closely at how she could academically design and create better arts projects that have more impact.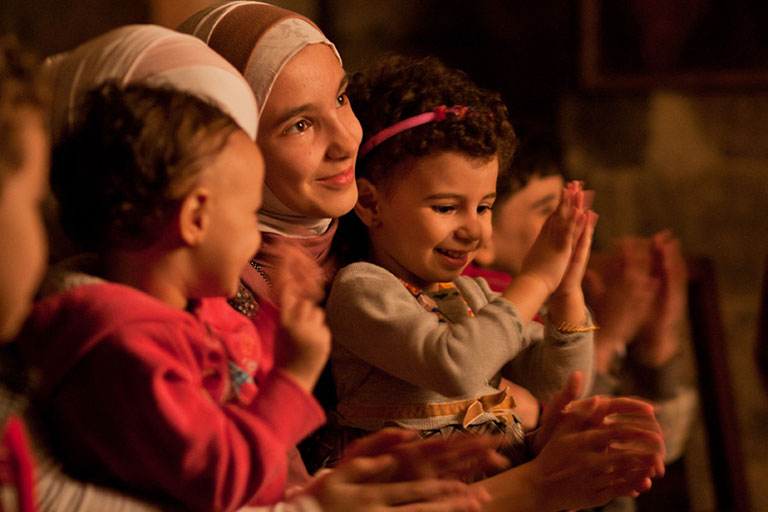 Children enjoy a traditional art performance. Damascus, Syria.
That's what led her to the School of Education for her M.S.Ed. in Art Education as part of the Fulbright program in 2012. The arts education program attracted Alkateb-Chami because it didn't just focus on the visual arts, unlike many other programs, since her focus was in community art programs and projects.
"The Art Education program at IU was flexible enough to allow me to explore community arts and the non-profit space, in addition to learning more about the history of the field," Alkateb-Chami said. She also benefited from electives at the Department of Folklore and Ethnomusicology, where her interests crossed over.
Adolescents are Alkateb-Chami's favorite group to work with. Arts, she said, are a way for young people to build confidence and find a place to belong.
"They feel safe connecting with others and building positive relationships," she noted. "There's also more space for communication, for social consciousness and becoming an active citizen and more space for positive contribution in a community as well through the arts."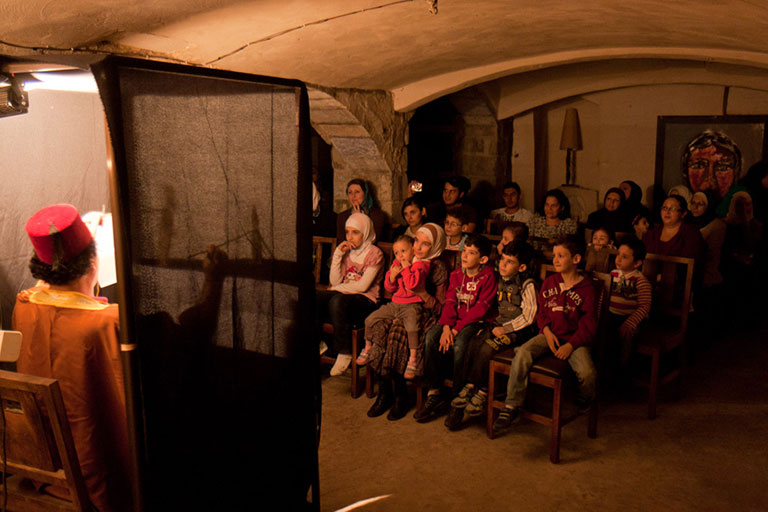 A traditional shadow-theatre artist performs in front of an audience of children in Damascus, Syria
Honoring Alkateb-Chami did her masters thesis on youth empowerment through the arts. She focused on international arts programs that work with young people and studied how they approached different environments and formalized their objectives and programs. Ultimately, she proposed a model for anyone wanting to start an arts program. Her work was recognized by the U.S. Society of Education Through Art, where she was the 2017 Outstanding Master's Thesis Award Recipient.
But her studies at IU also came at a horrible time for her country. As Syria plunged into war, Alkateb-Chami was granted temporary protection status before becoming a permanent resident. While her immediate family and many of her friends no longer live in Syria, Alkateb-Chami still has some family members in the country.
"It is amazing how human beings are able to continue to live and create spaces for themselves to be happy and be resilient when there's so much adversity," she noted.
For now, Alkateb-Chami is focused on being director of Jusoor, a non-profit organization that helps Syrians living abroad to thrive and access education and opportunities. Taken from the Arabic word for "bridges," Jusoor provides therapy for Alkateb-Chami.
"It's extremely sad what the country has been going through. The Syrian people are kind and generous, but I've also been able to see how young people and others are working hard to create better opportunities for themselves to continue to live and to give," she remarked.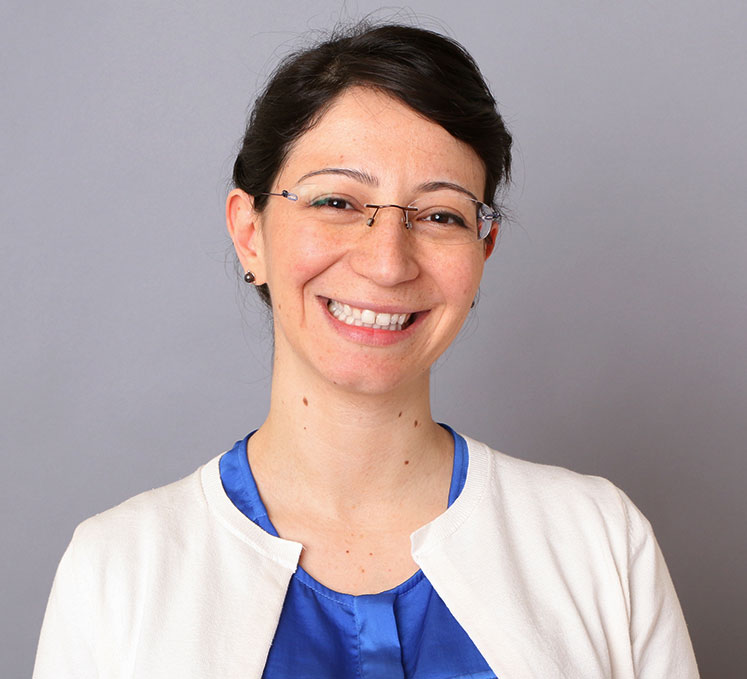 Maya Alkateb-Chami