McCarthy Law Institute Addresses Hot Topics in Education
School vouchers were one of many education questions discussed at this year's event
School vouchers, a frequent topic in the news, were one of many education questions discussed at this year's Martha McCarthy Education Law and Policy Institute.
Now in its fourth year, the institute includes discussions on current and pressing issues in education law and policy, and includes insights from educational and legal experts. The day-long institute included panel discussions and breakout sessions, with ways for teachers to become informed on case studies that could affect their classrooms.
Other major issues, such as search and seizure, school board and community relations, and freedom of speech, were on the agenda. The institute was another chance for lawyers, educators and concerned members of the public to come together and learn about sometimes difficult areas affecting education.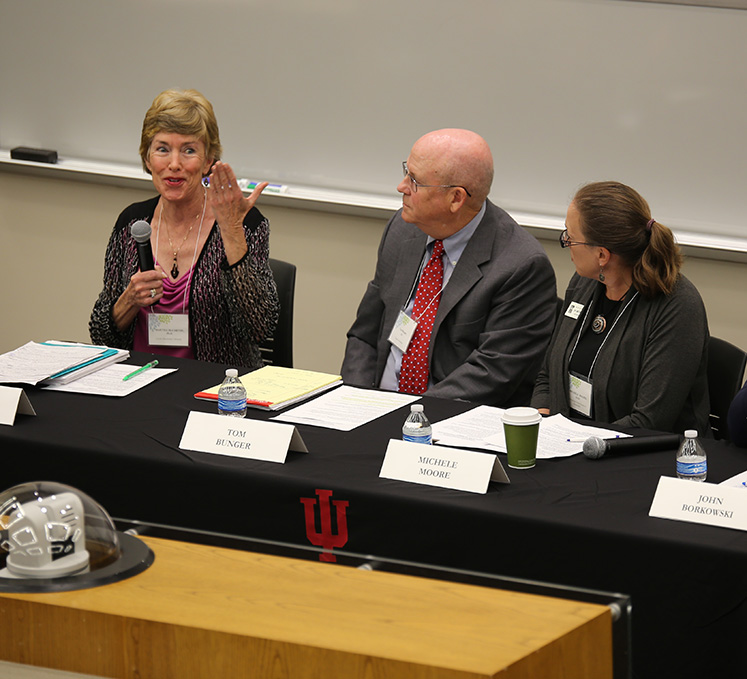 Martha McCarthy, far left, a former faculty member of the School of Education, remarks on school vouchers during the opening panel discussion.