Roy Y. Chan Picked for Committee for 100
Chan is the first person from Indiana University to be nominated to the committee
Ph.D. student Roy Y. Chan has been nominated to the C100 Next Generation Leadership Program as part of the Committee for 100, an organization that works to promote diversity and inclusion of Chinese Americans in the United States. Chan is the first person from Indiana University to be nominated to the committee.
When he found out about the nomination, Chan said, "I actually broke down and shed tears of happiness. It was such a huge honor being able to work and to do what I love in higher education. It made me really proud to be teacher-scholar and practitioner and having accomplished so many things in the state of Indiana."
"I am proud to represent my state and my institution at Indiana University Bloomington with grace and dignity, and am truly blessed to have wonderful colleagues and friends who always supported my work."
Chan is currently completing his Ph.D. in Education Policy Studies in the Department of Educational Leadership and Policy Studies (ELPS). He was formally recognized during the Committee of 100's annual conference this month in Washington, D.C. Chan noted the Committee of 100 attempts to address negative stereotypes about Asian Americans by serving as a bridge between the cultures and systems of China and the U.S. to improve the lives of Americans of Chinese descent and East Asians in the United States.
"I believe that the work of Committee of 100 is so important to the diversity and inclusion of Chinese Americans in the United States," Chan remarked. "As a Chinese American, I am so grateful to have been named to join the prestigious Committee of 100 group. I am proud to represent my state and my institution at Indiana University Bloomington with grace and dignity, and am truly blessed to have wonderful colleagues and friends who always supported my work."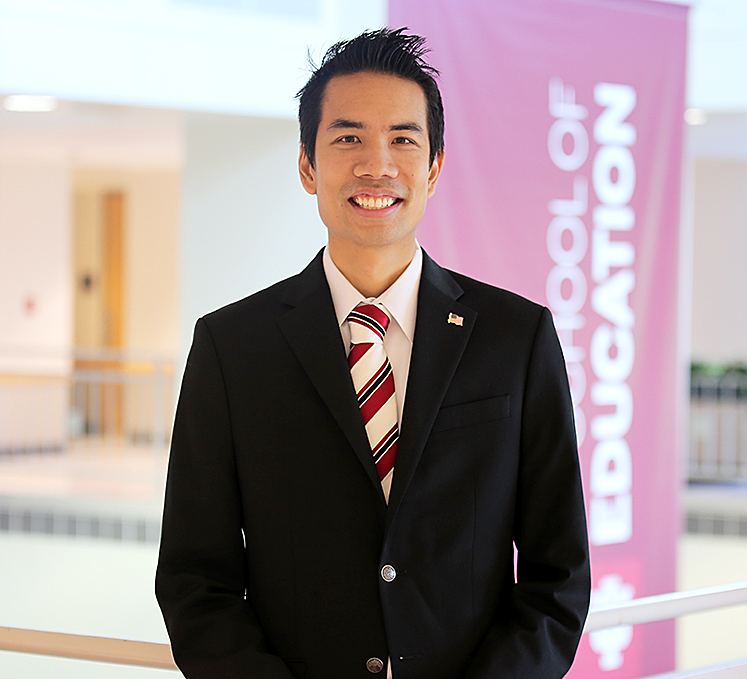 Roy Y. Chan