Recent Graduate Feature: Dani Hartnett
Dani Hartnett will teach English at North Central High School beginning this August
When Dani Hartnett first thought about being a teacher, she was in eighth grade. Now many years later, she has a degree from the School of Education that she earned earlier this month and will teach English at North Central High School this August. Congratulations Dani – and welcome to life as an alumna!
Where are you originally from? What is your degree?
I am originally from Westfield, Indiana, where I graduated from Westfield High School. My degree is in Secondary English Education.
What are you going to teach? At what school?
I am going to teach English at North Central High School in MSD of Washington Township.
Why did you decide to major in education?
I first thought of becoming a teacher when I had to take a career aptitude test as part of a project in my eighth grade English class. When my results pointed to teaching, my English teacher strongly encouraged me to consider it as a potential career path. I always loved English, and I always had incredible teachers that helped to cultivate that love. I decided that I wanted to give to students what my teachers had given to me and majored in education. Once I got to IU, the more time I spent with students the less it became about loving English and the more it became about loving them.
Any favorite memories from your time at the School of Education?
My favorite memories from the School of Education all revolve around the wonderful people within it. Whenever I walked through the School of Education, I was always greeted with welcoming faces, from students to faculty to staff, and I will always cherish the support I found there and the people who provided it.
Do you have any advice for current/future School of Ed students?
Take advantage of every single opportunity! Go to professional development meetings. Join organizations. Talk to people. Get involved. You never know what life-changing experiences await you.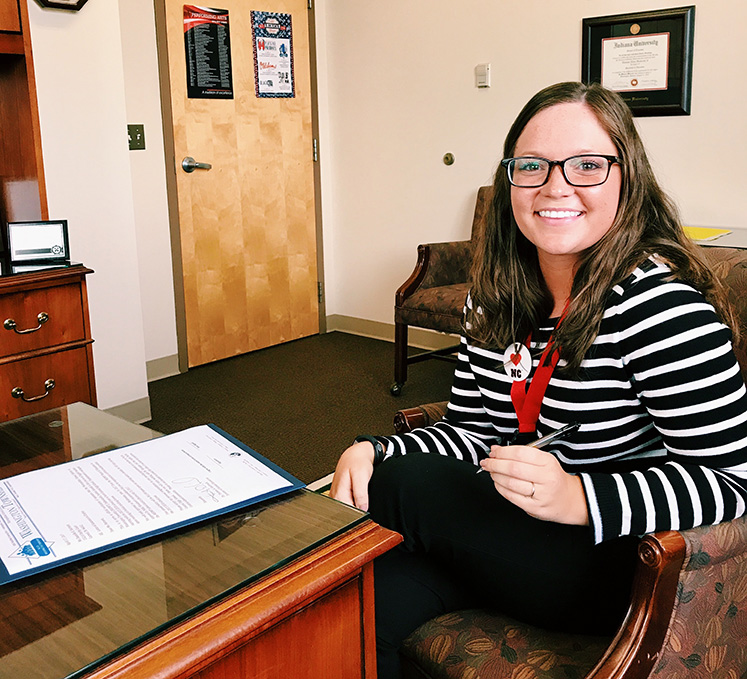 Dani Hartnett