Recent Graduate Feature: Kelsey Hess
Kelsey Hess graduated this month, but she'll be back in the classroom come August—this time, as a teacher
Kelsey Hess graduated from the School of Education this month, but she'll be back in the classroom come August – this time, as a teacher. Once the fun of graduation winded down, Hess had time to reflect on her experiences at the school and give advice for future education students. Congratulations Kelsey on graduating!

Where are you originally from?
I am originally form Phoenix, Arizona.

What is your degree?
My degree is Secondary English Education with a Reading License Addition.

What are you going to teach? At what school?
I am going to be teaching 8th Grade Writing at Marc T. Atkinson Middle School in the Cartwright School District in Phoenix, Arizona.

Why did you decide to major in education?
I decided to major in education because of an inspiring English teacher I had in high school. She was willing to travel 2+ hours to work each day in order to teach us. She also had a way of getting to know each of her students on a very personal level, which made the classroom a very open and welcoming environment. I aspire to be like this teacher by enriching students' learning experiences so that they are prepared for post-secondary success.

Any favorite memories from your time at the School of Education?
One of my favorite memories from my time at the School of Education was the opportunity to experience hands-on teaching through the incredible field experiences that this school provides. The school of Education consists of so many students who are truly passionate about the field of education, and it has been an honor to work with these amazing people.

Do you have any advice for current/future School of Ed students?
My advice for any current/future School of Ed student would be to truly immerse yourself in the vast amount of professional development opportunities that this school provides. Take a chance to broaden your horizons and truly reach out to fellow classmates because they can become your life-long friends and education family.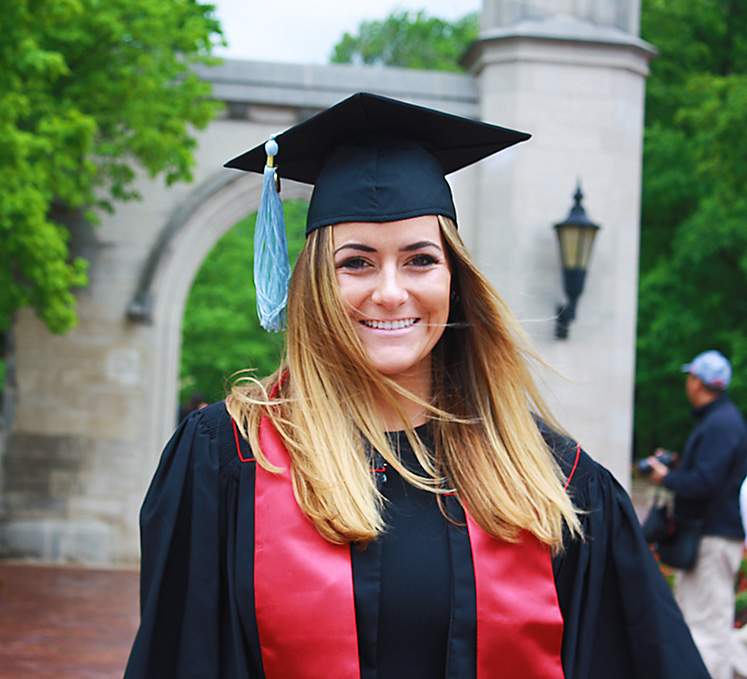 Kelsey Hess