Balfour Scholars Program at IU School of Education extended another four years
The program, developed to support underrepresented students as they transition to college, has received $773,000 from the Lloyd G. Balfour Foundation
The Balfour Scholars Program at the Indiana University School of Education has received $773,000 from the Lloyd G. Balfour Foundation, a grant that will allow the program to continue for four years.
The program was developed to support underrepresented students with the knowledge and skills to make informed decisions related to college choice and college fit that take into account students' multifaceted identities and career aspirations.
The events and activities embedded in the program are designed to cultivate the skillset needed to successfully navigate the rigorous college pathway. They also provide a safe space for students to grapple with tensions and address inequities they might face as they pursue postsecondary education.
Since 2013, about 460 students have participated in the program's Pre-College Academy, with over 95 percent of those students being Indiana residents. Following participation in the academy, about 150 attendees subsequently enrolled at Indiana University.
At the Balfour Pre-College Academy, scholars attend sessions focused on:
Developing global-mindedness and learning what it means to be a global citizen.
Identifying who they are and who they want to be through racial, cultural and academic lenses.
Exploring a range of careers and the relevant pathways to these professions.
Learning how to determine college fit and developing skills to effectively matriculate and successfully complete college.
The program is administered through the Center for P-16 Research and Collaboration in Indiana University's School of Education and is the premier program aligned with the center's mission to support college access and success. These activities are facilitated by Balfour Scholars Program partners, including IU faculty and graduate students, in-service and pre-service teachers from neighboring school districts, and staff from campus organizations.
Participants described the program as eye opening, as they gained a glimpse of the college experience; informative, because the program provided students with college-going resources; and interesting based on the numerous experiences and discussions related to issues of inclusion and social justice.
"The Balfour Scholars Program is a great example of the benefits and positive outcomes of providing students a safe space to productively engage and explore aspects of their identity, careers and global citizenship," said Christina Wright Fields, former director of the Balfour Scholars Program. "It provides multiple opportunities for marginalized students to gain access to knowledge and resources integral to their academic and future educational success."
Receiving additional funding will allow the program to support the first three classes of scholars through college completion and extend existing programming and curricula to help scholars understand how their educational expenses impact their lifestyle after graduation.
The Balfour Scholars Program is also collaborating with the IU Office of Financial Literacy to develop and facilitate programming focusing on financial aid and school loan responsibility. The Pre-College Academy will be extended for an additional week to provide a subset of the participants a workplace simulation experience.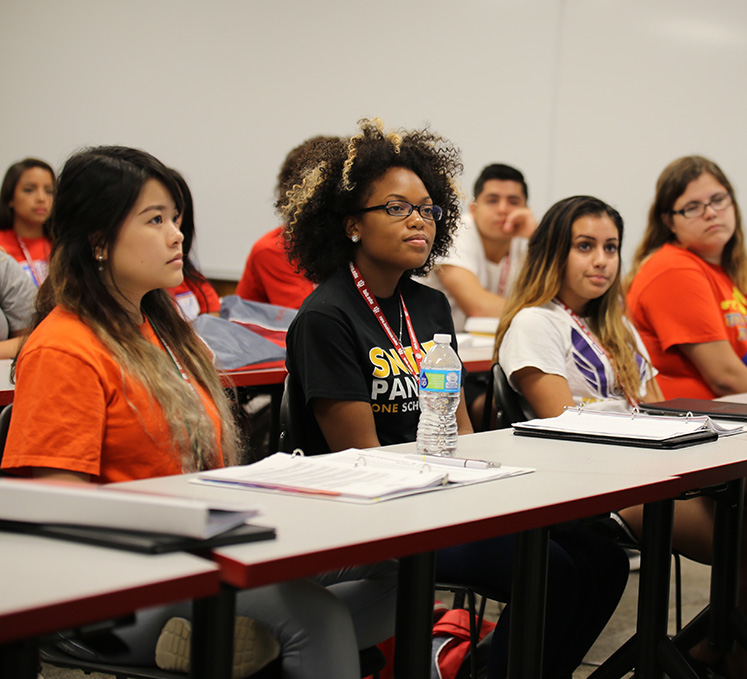 Participants described the program as eye opening, as they gained a glimpse of the college experience