Nelson Zounlome To Study Sexual Assault Intervention Programs
The graduate student recently received the prestigious Ford Foundation Pre-Doctoral Fellowship
Graduate student Nelson Zounlome recently received an incredibly prestigious fellowship, the Ford Foundation Pre-Doctoral Fellowship, designed to support doctoral students of underrepresented groups who wish to pursue a position as a faculty member in an effort to increase diversity. This award will provide Nelson guaranteed funding for the next three years, allowing him to focus his time on research, classwork, and clinical work.
When asked how he felt when he learned he had received this award, Zounlome stated, " I was incredibly shocked. I actually reread the email I received several times in disbelief."
Zounlome's story is also one of persistence as he applied last year and did not receive the award. He added he's very grateful to his mentors and friends who reviewed drafts of his application and provided him with feedback on how to strengthen his application this time around.
Through his work funded by the fellowship, Zounlome will be able to devote his attention to his research interests, such as the creation of male-targeted behavioral intervention programs to combat sexual assault on college campuses, particularly among populations of color, as well as studying the mental health outcomes, identity development, and lived experiences of students with marginalized identities.
Zounlome explained that he chose to focus on this area of study because "Although sexual assault perpetration rates are similar across racial groups, there is a dearth of culturally-tailored initiatives for underrepresented college students. To this end, with the Ford Foundation's support, throughout my doctoral program, I plan to conduct a series of studies that will lead to the development of a culturally tailored, theoretically driven, evidence-based intervention program to combat sexual assault among African-American college students."
Ultimately, he said receiving the Ford Foundations Fellowship will hopefully allow Zounlome the ability to achieve his long-term goal of creating a sexual assault prevention program that can be manualized, replicated, disseminated, and implemented across U.S. campuses.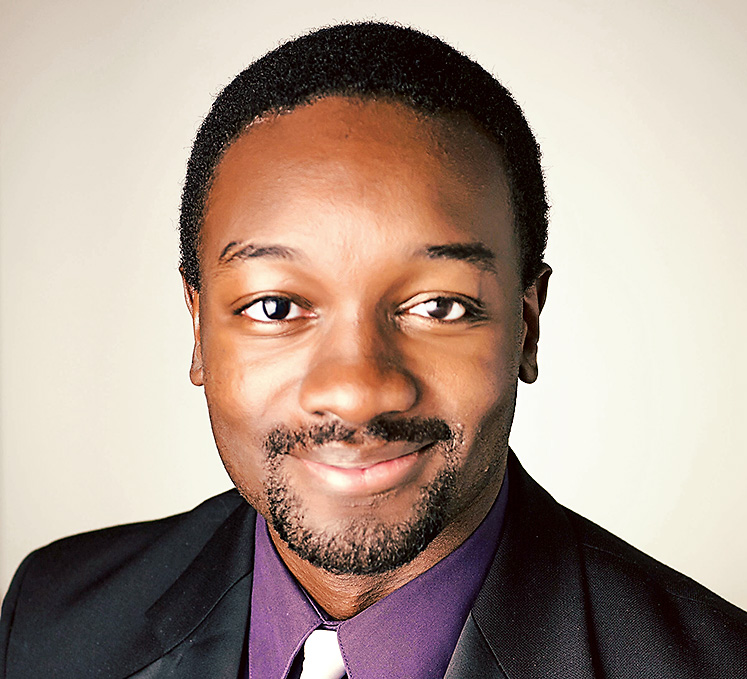 Nelson Zounlome