Harmony-Meier Institute symposium to focus on equity in education
A conversation featuring renowned progressive educator Deborah Meier and Indiana Superintendent of Public Instruction Jennifer McCormick will highlight the third annual Harmony-Meier Institute Symposium
A conversation about education featuring renowned progressive educator Deborah Meier and Indiana Superintendent of Public Instruction Jennifer McCormick will highlight the third annual Harmony-Meier Institute Symposium, taking place April 6-7 in Bloomington.
The symposium will also include community discussions, student art displays and other activities celebrating the legacy of the late Indiana University education professor Ellen Brantlinger, a scholar and champion of equity in education.
Terry Mason, dean of the IU School of Education, will join Meier and McCormick for "A Public Conversation about Public Education in Indiana" from 10 a.m. to 11:15 a.m. April 7 in the School of Education Auditorium. All events in the symposium are free and open to the public.
Meier, considered the founder of the small-schools movement, was founder and director of New York's Central Park East School, which embraced progressive ideals in the tradition of John Dewey. She later founded Central Park East Secondary School and was founding principal of Mission Hill School in Boston. In 1986, she became the first teacher to receive a MacArthur "genius" grant.
McCormick was elected Indiana superintendent of public education in November 2016 and took office in January 2017. A teacher and educator for two decades, she began as a special education teacher before becoming a middle school language arts teacher, an elementary principal and an assistant superintendent. She was superintendent of Yorktown, Ind., Community Schools from 2010-16.
School of Education faculty and graduate students who this semester organized a series of discussions, teach-ins, film showings and other activities focused on education will contribute to the conversation.
The symposium will also include "Community Conversations about Democracy and Equity in Our Schools with Deborah Meier," from 7-8:30 p.m. April 6 in the Bloomington High School North Library. It will feature action-oriented discussions focused on community schools and opportunities to write postcards to legislators and record memories of Ellen Brantlinger for archiving.
Sponsored by the Harmony-Meier Institute and the Indiana Coalition for Public Education, the April 6 event will continue discussion of "Dividing Classes," Brantlinger's 2003 book that examines inequality in public schools. Meier will offer remarks on student- and community-centered democratic schools.
People may still participate in "Dividing Classes" book clubs, with upcoming discussions scheduled at 4:30 p.m. April 12 and 7 p.m. April 20 at the Monroe County Public Library. The final book club meeting will be May 18. Contact educationalequityin@gmail.com for details and digital copies of the chapters to be discussed.
Art collages inspired by Brantlinger's work have been created by students at Harmony School and will be on display during April.
The Harmony-Meier Instituted launched in March 2015 as a collaboration between the IU School of Education, the Harmony Education Center in Bloomington and IU's Lilly Library. The institute's mission is to proliferate the values and practice of democracy and equity in education.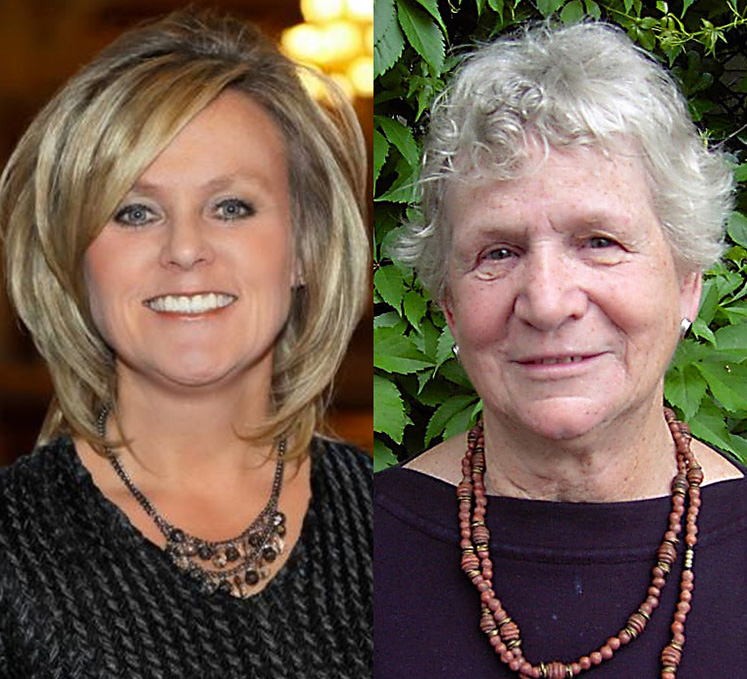 Indiana Superintendent of Public Instruction Jennifer McCormick and progressive educator Deborah Meier