Tonia Leotsakos Recognized for Her Impact on Students
Tonia Leotsakos has won the Bloomington Academic Advising Council Terri Nation Advising Award for 2017. Leotsakos has been an academic advisor with the School of Education for three years. When she found out she won the award, Leotsakos was humbled – and touched by the words of her students, who wrote letters as part of her nomination.
"That was the best part. Honestly it wasn't the winning. The best best part was reading the words of my students," Leotsakos said. "That would have been enough. That's really what it's all about."
One of Leotsakos's favorite parts of the job is getting her students to feel like the School of Education is their home base. Many students she works with come from diverse populations and often have never spent time on a campus as big as IU. Curriculum for education majors can be particularly challenging to navigate, since they have to meet Indiana state standards. As part of her job, Leotsakos helps her students through the process of choosing the right classes for their ambitions.
"I just want to be that resource that students will never be afraid to ask, whatever the question," she said.
Leotsakos never intended to be an advisor. It was a career in her words she fell into while working at the Ivy Tech library as she was finishing her masters in library science. When an advising job opened at Ivy Tech, she took it, thinking it was going to be temporary.
"It ended up feeling very much like an information literacy role, and it was a way to tie those skills. I didn't plan for it, but I really enjoy it now," she explained.
She's putting her library science skills to good use when it comes to bonding with her students: Leotsakos said she loves to discuss children's books or young adult literature with her early childhood and elementary education majors.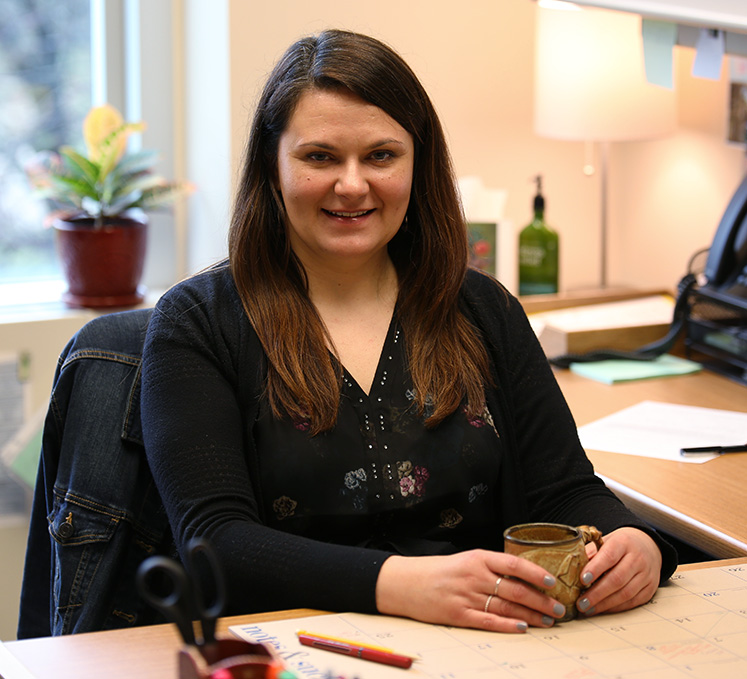 Leotsakos has been an academic advisor with the School of Education for three years