Education Student Finds Calling as Child Life Specialist
Laura Cahalan's elementary education major has prepared her to help children through some of their biggest challenges
Laura Cahalan had just finished her freshman year as an elementary education major at IU and wasn't sure about her future. She didn't know if teaching was for her, but had been really interested in her counseling classes. Then when a family friend asked her if she had considered becoming a child life specialist, her interest was piqued.

A child life specialist is a person who provides physio-emotional support to patients and families in children's hospitals or on pediatric units. Children with a large range of medical issues work with child life specialists, who use toys to explain what an I.V. is – or simply to help the child feel normal. Every activity with a child life specialist is rooted in developmental activities that are appropriate and educational according to the child's age.

After hearing about this career, Cahalan immediately knew becoming a child life specialist was perfect for her. "I was always drawn towards working in the medical field but I didn't want to be a doctor or nurse," she explained. She had been a patient at Riley Hospital for Children in Indianapolis as a child, where she had several back surgeries. After contacting her friend and finding out she could use her elementary education degree to become a child life specialist, Cahalan's path was set.

Since a child life specialist works closely with medical staff at the hospital, Cahalan will be a key member of the treatment team, focusing on emotional well-being of the children she works with. But it's not an easy road to become a child life specialist. Cahalan is now a senior and has had to balance her workload from her elementary education major with that of the three minor minor degrees she's pursuing: psychology, counseling and human development and family studies. She had to complete over 200 hours volunteering at Riley before starting her practicum this summer at the Children's Hospital at Dartmouth-Hitchcock in Boston, where she'll directly shadow a child life specialist. Next year she'll also have to do a semester-long internship before becoming certified.

Once the educational hurdles are passed, this career will offer a few challenges of its own. Perhaps the most difficult part of the job will be when a patient is suffering from a terminal illness. Cahalan said a child life specialist will be by the family's side to take them through the stages of grief and document the child's life through scrapbooks or hand and footprints. She will be taking a class on death and dying this summer to begin to prepare herself for her own future patients that may one day need that support.

"I think it takes a very special type of person to go into the child life field," she said. "These specialists are just full of compassion, and you have to want to help the family because you know they need it more than thinking about your own emotional issues."

Although she is not going to be teaching, Cahalan has no regrets about majoring in elementary education.

"It prepared me for working with kids in any situation in the best way possible," she said. "I don't think I could have been in any other major and had this experience and time with children. There's so much these classes teach you beyond how to be a teacher. In learning how to be a teacher, you learn a lot of really important life skills that you can carry with you in any career."

Cahalan will take those skills with her in the future as she helps children through some of their biggest challenges.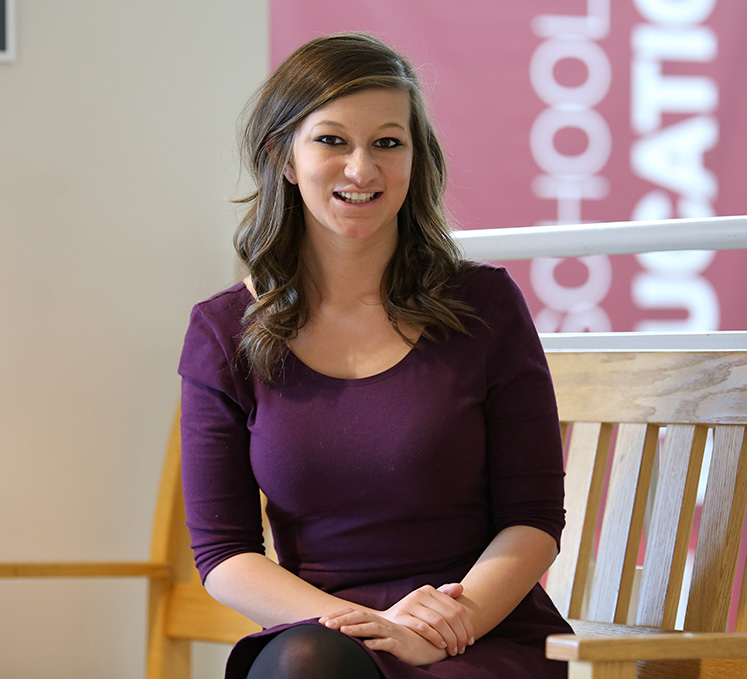 "I don't think I could have been in any other major and had this experience and time with children. There's so much these classes teach you beyond how to be a teacher."