School of Education Forms Partnership with Beijing University
IU President Michael A. McRobbie and Zhou Zuoyo, vice president of BNU, formalized the partnership between the universities by signing a new primary agreement between the School of Education and BNU's Institute of International and Comparative Education. The agreement calls for the creation of a new China-U.S. Joint Research Academy for International Education, and it also lays the groundwork for a more extensive set of partnership research activities between the two universities in the area of comparative education, as well as in math and science education, higher education administration and language education.
For more on the partnership, visit the IU Goes to Korea and China blog.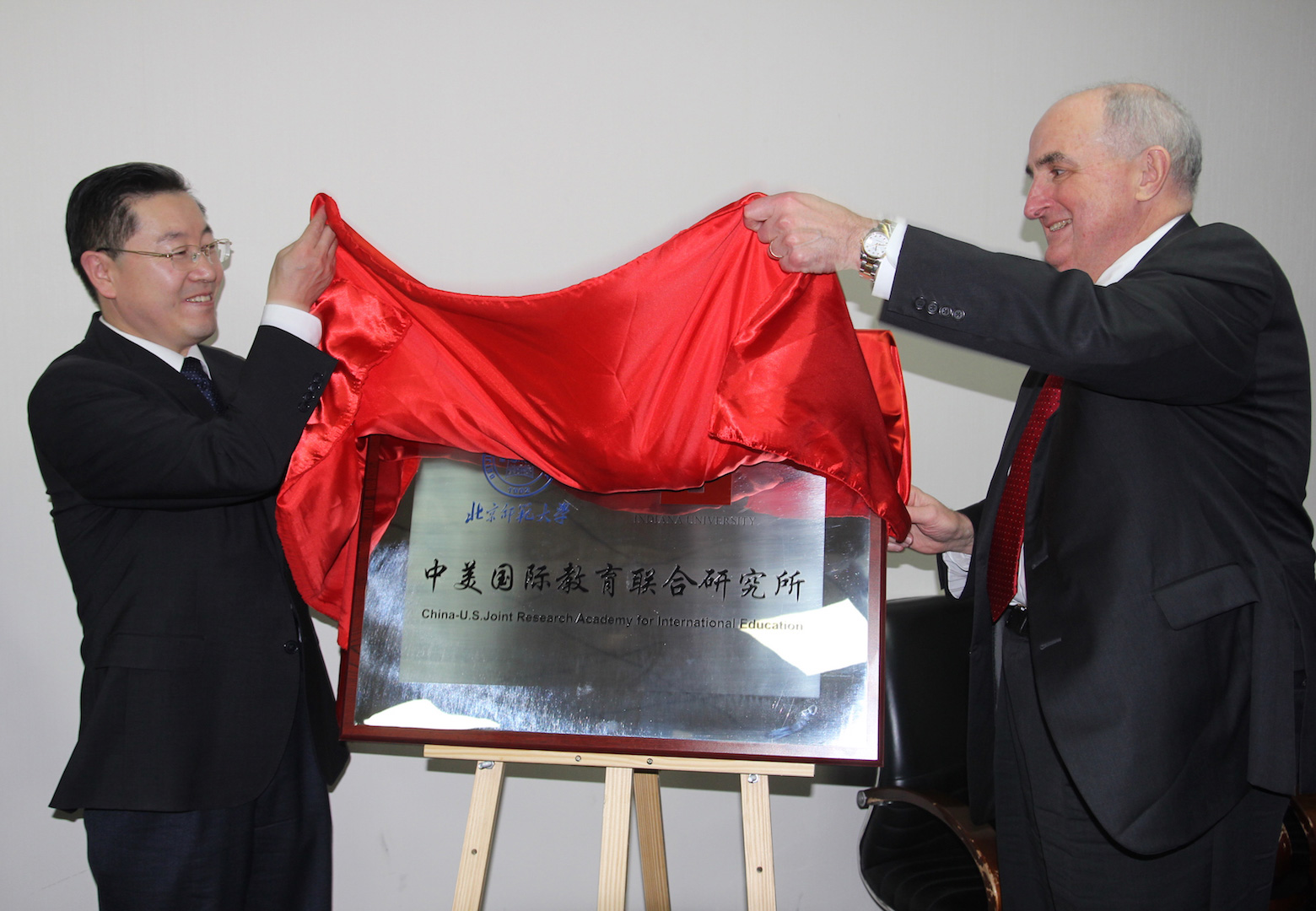 IU President Michael A. McRobbie and vice president Zhou Zuoyo of BNU