IU School of Education receives National Science Foundation grant
The IU School of Education's Center for Research on Learning and Technology has received a $1.23 million grant from the National Science Foundation. The grant will fund use of a specially designed video game to help students working in small groups learn to create solutions collaboratively.
The game's artificial intelligence technologies will use big data generated by student group users to help teachers provide adaptable support and to foster collaboration.
The project, titled "Collaborative Research: Big Data from Small Groups: Learning Analytics and Adaptive Support in Game-based Collaborative Learning," is under the direction of Cindy Hmelo-Silver, director of the Center for Research on Learning and Technology and Barbara B. Jacobs Chair in Education and Technology. The team will use a video game titled, "Crystal Island: Ecosystems," to teach environmental science to middle school students.
Students will work together to find solutions to complex science problems using the video game while receiving support from their teachers. Researchers will then analyze the data to gain insight into how the support affects collaboration and learning, as well as how the teachers use the data they receive to help them improve small group instruction.
"This project will bring together game-based learning, featuring engaging activities and learning environments that focus on collaborative problem solving," Hmelo-Silver said. "Our goal is to encourage the creation of solutions to complex problems of varying scope and structure. We are particularly excited about the potential of this project to support use of problem-based learning on a larger scale in K-12 classrooms."
The National Science Foundation will fund the award over the next five years. The grant is one of several the School of Education has received from the NSF this year.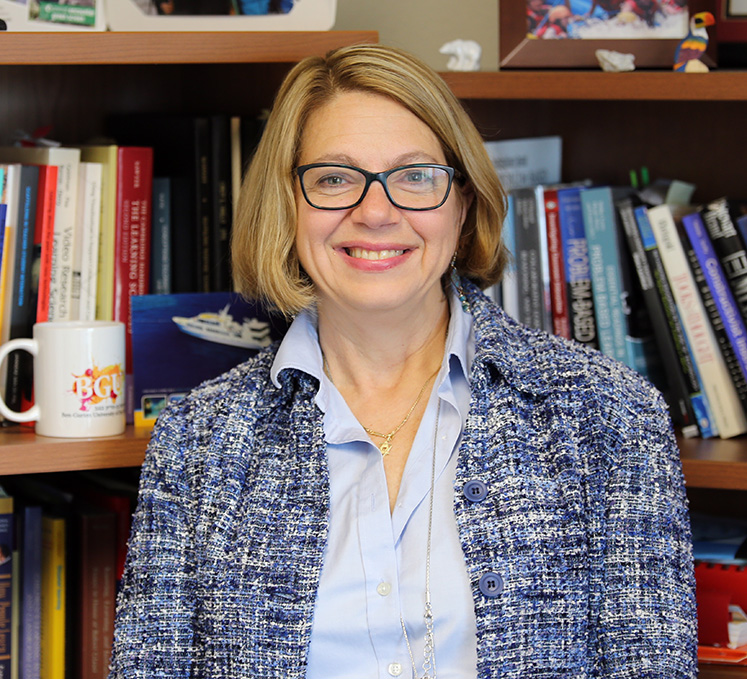 Dr. Cindy Hmelo-Silver was recently honored among this year's AERA Fellows for her work in examining the relationship between technology and how people learn about complex phenomena.