Jacobs Educator Awards Honor Five Teachers
Five teachers have been honored with the Jacobs Educator Award for their contributions to integrating technology with classroom learning
Five teachers have been honored with the Jacobs Educator Award for their contributions to integrating technology with classroom learning. The Center for Research on Learning and Technology at the IU School of Education selected teachers based on a personal statement and video about how they use technology to support inquiry and problem-based learning. They come from all over the country and teach a wide range of ages and subjects, all while using technology to help support their students in constructing projects, engaging in investigations, and teaching fully online classes.
"I am excited about this award because it recognizes teachers who are engaging in innovative uses of technology to support inquiry learning," said Cindy Hmelo-Silver, Barbara B. Jacobs Chair in Education and Technology and Director, Center for Research on Learning and Technology. "We look forward to having these educators come meet with IU faculty and create research briefs that will help other teachers understand how they can use results of research while at the same time helping our IU researchers understand tech-savvy teachers' perspectives."
The five winners of the Jacobs Educator Awards are: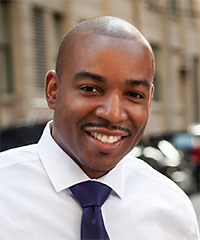 Henry A. Dixon is a teacher of Technology at the Academy of Earth and Space Science in Paterson, New Jersey. His professional and instructional accomplishments over the last four years are a direct result of outstanding school leadership. Principal Gregg Festa and Ryan Higgins championed innovation and change in the classroom. The centerpiece of his teaching philosophy is technology enforced, student accountability for learning. He challenges his students through self-regulated, project-based learning. This puts each individual student in the driver's seat, so no one is left behind. His education includes a B.A. in Information Technology from Rutgers University, M.S. in Learning Technologies from Drexel University and an Ed.S. in Educational Leadership from Arkansas State University. He is a proud father and member of Omega Psi Phi Fraternity, Inc.
Jodie Guillen currently teaches science at Moriarty Middle School in New Mexico. She is pursuing her master's degree in Curriculum and Instruction, and was one of a handful of educators selected from around the planet to attend Space Camp this past summer in Huntsville, Alabama, which has been a lifelong dream of hers. She is a proud mom to Emie and Abbie.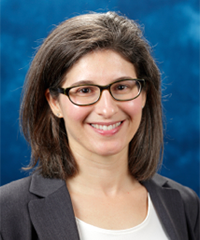 Christine Hitchcock is a social studies teacher at Indiana University High School. She graduated from Indiana University in 1994. She has taught high school social studies, primarily world history, in Indiana, New York, Virginia, and Ohio. In her current position with Indiana University High School, she works with researchers in IU's Center for Research on Learning and Technology to design an asynchronous online world history course where students from around the U.S. and other countries collaborate in their learning using various technology tools. She is particularly interested in exploring effective online teaching and learning.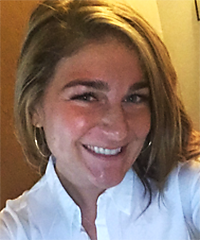 Dr. Tara Jakubik studied at Rutgers University for her Ed.M. in English Education and her Ed.D. in The Design of Learning Environments. She is currently a high school English teacher and head varsity soccer coach in Hackensack, New Jersey. Her school provides students with Chromebooks as part of a one-to-one technology initiative, and most lesson plans incorporate a technology component. In addition, Dr. Jakubik is a part-time lecturer at Rutgers University in the School of Communication and Information. Students enrolled in her Public Speaking class present via a variety of modalities, one being a mediated digital interface. Lastly, Dr. Jakubik spent her summer in Costa Rica for yoga teacher training, and for her graduation class, digitally conferenced in friends from all over the United States.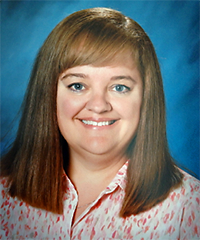 Kim Miller is a 2nd Grade teacher at Barbara Morgan STEM Academy in Meridian, Idaho. She has 25 years of experience in integrating technology into a primary classroom. Kim also serves on the Idaho Leadership Council for Discovery Education, and provides training for Discovery Education, technology integration, and STEM for schools and districts in the state of Idaho. She has led school technology teams, and designed and implemented iPad integration projects at the school level. Kim was selected as the 2016 West Ada School District Teacher of the Year.
The Jacobs Educator Award honors outstanding Pre-K-12 teachers who use technology in the classroom. Jacobs Educators are part of a nation-wide community of highly successful teachers who work with the world renowned education faculty at the School of Education at Indiana University Bloomington in a variety of capacities, including teaching, research, and special projects and events.
Additionally, each selected Jacobs Educator will receive:
$1500 stipend at the end of their one-year appointment,
$1000 to be used to purchase technology resources to support their teaching,
Funds to support travel to Indiana University in order to participate in a Jacobs Educator event and meet with technology researchers.
The Jacobs Teacher Educator Award is possible though a $1 million gift from the late Barbara B. Jacobs. Her philanthropy established the Jacobs Chair in Education and Technology at the IU School of Education in 1998; this award is part of that gift. For more information, visit the Jacobs Teacher Educators website or the Jacobs Teacher Educators' Facebook page.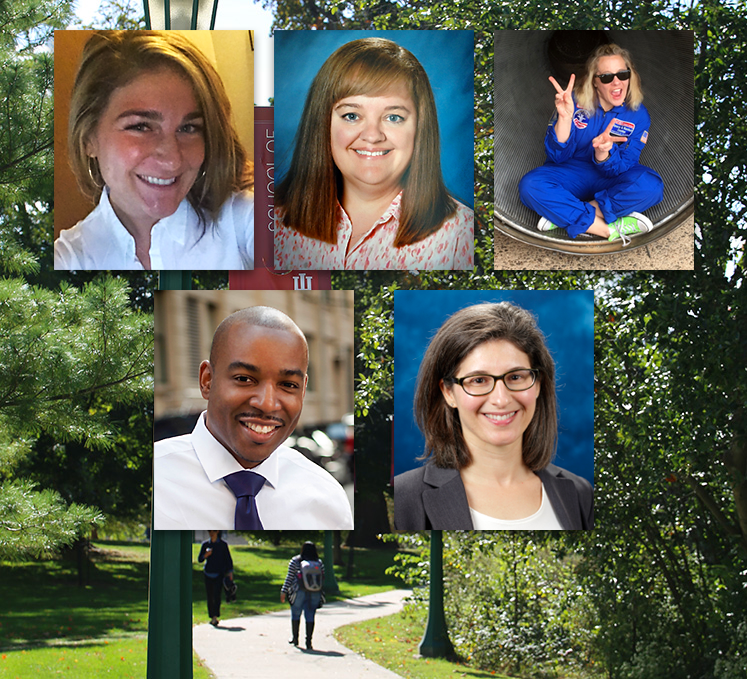 The winners of the 2016 Jacobs Educator Award