Four Educators Honored at 40th Annual Distinguished Alumni Awards
Four School of Education alumni whose work includes non-profit projects, research in clinical education models and mentoring and supporting at-risk students have been recognized with IU School of Education Distinguished Alumni Awards
Four School of Education alumni whose work includes non-profit projects, research in clinical education models and mentoring and supporting at-risk students have been recognized with IU School of Education Distinguished Alumni Awards. This year's honorees include Kimberly King-Jupiter, Angela McNelis, A.Y. "Fred" Ramirez, and Elizabeth J. Whitt.
"These four educators continue the tradition of our alumni making a difference in their students' lives both in and beyond the classroom," School of Education Dean Terry Mason said. "The contributions they made through research and non-profit work is something we should all be proud of. It's an honor to present these individuals with Distinguished Alumni Awards."
The awards were given out at the 40th Annual IU School of Education Distinguished Alumni Award Dinner on Saturday, October 22, 2016.
More About the 2016 DAA Honorees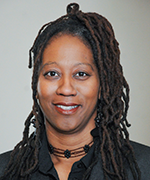 Kimberly L. King-Jupiter
Kimberly L. King-Jupiter is a native of Gary, Indiana. She holds a bachelor's degree in Sociology from Grinnell College, a Masters in Higher Education/Student Affairs and a Ph.D. in Education Policy from the IU School of Education. A product of Purdue University's Upward Bound Program and a proud alumna of Horace Mann High School, King-Jupiter began her career in the office of admissions at the University of Chicago. The disparities in education led her to graduate school.
As a graduate student at IU, King-Jupiter was actively engaged in efforts to improve the campus' climate for diverse students by working collaboratively with campus administrators and through an editorial column penned under the name 'Lenease'.
She began her faculty career at Auburn University where she facilitated the establishment of Sisters of the Academy Institute's (SOTA) national headquarters and worked collaboratively to design and implement SOTA's Research BootCamp, a model for mentoring and supporting black women in the academy. King-Jupiter also established the first Community-Engaged Scholarship Symposium highlighting the value of community-engaged scholarship. From 2008 to present, King-Jupiter has served as an education dean at two Historically Black Colleges and Universities and currently serves as Special Assistant for Research Initiatives in the Division of Research and Sponsored Programs at Tennessee State University. King-Jupiter has developed an expertise in institutional assessment and accreditation and an interest in examining how this climate of assessment impacts the educational opportunities of students often marginalized in higher education.
Like her work at IU surrounding diversity, King-Jupiter has worked throughout her career to develop programs like Project Nia, Kemet Academy and, more recently, Students.With.Academic.Greatness. All of these initiatives are designed to inspire academic greatness in those least served by our nation's schools.
King-Jupiter is married to Vincent E. Jupiter and is the mother of three children: Vincent, Bailey and Kiya.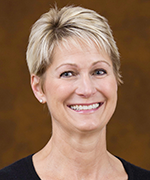 Angela McNelis
Angela McNelis was born and raised in Indianapolis. She received her Bachelor of Science in Nursing from DePauw University, and then completed three degrees at Indiana University (Masters in Education, Masters in Nursing, and Ph.D. in Nursing). Following her postdoctoral fellowship, she accepted a position at the IU School of Nursing in 2001, was awarded tenure in 2007 and was promoted to Full Professor in 2014, with teaching as her declared area of excellence. She has made significant contributions to IU as well as to state, national and international academic and professional organizations. In January 2016, she accepted the position of Associate Dean for Scholarship, Innovation and Clinical Science at The George Washington University School of Nursing.
McNelis is a leader, scholar, and educator transforming education through her evidence-based research, landmark studies, pedagogical innovations, and promoting the broad dissemination of this work. Her leadership advances the field of nursing by developing evidence to direct transformative changes in education across pre-licensure, graduate and doctoral education. She has made impressive contributions to disciplinary understanding of the challenges of current clinical education models and how student-faculty interactions promote (or fail to promote) student learning. Her scholarship in inter-professional education furthers the mission of integrating mental and physical health into the community by preparing nurses, social workers, and medical residents to address psychiatric and mental health concerns in care delivery. Her work exploring doctoral education provides necessary evidence to guide revision of doctoral programs that will prepare our next generation of faculty leaders in the field of nursing.
McNelis is a Fellow of the American Academy of Nursing, an American Nurse Educator Fellow, and Certified Nurse Educator. Her leadership significantly impacts education across the program spectrum through her evidence-based research that calls for transformation in both the didactic and clinical arenas to prepare better graduates to deliver safe, quality patient care in healthcare settings.
A.Y. "Fred" Ramirez
A.Y. "Fred" Ramirez received his Ph.D. in Curriculum and Instruction with a minor in policy studies from the Indiana University School of Education in 1999. His dissertation research focused on teacher's attitudes toward parents and parental involvement in high school. Ramirez is a professor of education with Concordia University, Irvine, California, where he has worked as a professor of qualitative research for the doctoral studies program, action research in the Master's program, and is currently developing new courses that would promote the study of marine science. Before his appointment at Concordia, Ramirez was a tenured professor at California State University, Fullerton, and Biola University, where he served as a teacher educator and graduate chair.
Ramirez has been involved with education as an elementary substitute teacher, a high school teacher, and a high school baseball and wrestling coach. He has been an active member in his communities, serving as a volunteer within juvenile and the adult prison systems, a youth group organizer, and as a first offender youth mentor. Currently he is the founder and Executive Director of EdActs Global, a recognized non-profit whose mission is to provide leadership opportunities and skills for youth by having them enter into partnerships with others in service projects in their communities and elsewhere. Ramirez is a sought-after international speaker and consultant, having worked with governments and agencies from around the world. He is currently working on creating opportunities for students from the United States and across the globe to collaborate in meaningful ways. In his spare time, Ramirez enjoys teaching scuba diving, traveling, reading, and spending time with his family and friends. He and his wife, Michele, have three children: Alex, Vanessa, and Mikaela.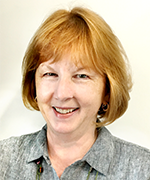 Elizabeth J. Whitt
Elizabeth J. Whitt is Vice Provost and Dean for Undergraduate Education and Professor in Sociology at University of California, Merced. She has also been an academic administrator focused on undergraduate education at Saint Louis University and The University of Iowa. From 1997 until 2011, she was a professor in Higher Education and Student Affairs in the College of Education at The University of Iowa, where she also served as Co-Director of the Center for Research on Undergraduate Education (CRUE). She was a faculty member at Oklahoma State University, Iowa State University, and the University of Illinois at Chicago.
Whitt received a Bachelor's degree in History and Political Science from Drake University in Des Moines, Iowa, a Master's in College Student Personnel Administration from Michigan State and a Ph.D. in Higher Education Administration and Sociology from Indiana University.
Her research and scholarship have focused on institutional conditions for student success, partnerships between academic affairs and student affairs, and issues and trends in student affairs practice and effectiveness. She has received awards for her scholarship, including the College Student Educators International and the Early Career Scholar Award from the Association for the Study of Higher Education in 1995; the Outstanding Contribution to Knowledge Award from the American College Personnel Association in 2007; and the George D. Kuh Outstanding Contribution to Literature and/or Research Award from the National Association for Student Personnel Administrators in 2015. In addition, she has served on the governing boards of the aforementioned organizations as well as Division J, an international forum that focuses on postsecondary education, of the American Educational Research Association. She was associate editor of the New Directions for Student Services sourcebook series (Jossey-Bass) from 1996 until 2010, and was Editor-in-Chief from 2010 until 2016.
Kimberly King-Jupiter, Angela McNelis, Elizabeth J. Whitt, and A.Y. "Fred" Ramirez