Erase Meanness Movement Combats Bullying
Teacher Eric Johnson encourages students to think about the effects of bullying
Freshman Collin Johnson had a special task during this year's Parents Weekend for the INSPIRE Living-Learning Center: introduce his father, sixth-grade teacher Eric Johnson, for a seminar on Erase Meanness, the movement he founded to combat bullying.
When Eric Johnson observed the inclusive atmosphere of his classroom deteriorating, he decided to try something new. He wrote the word meanness on his classroom's whiteboard and added as many synonyms for meanness as he could think up. Then he asked his students to erase the negative words and add positive ones – words like kindness, empathy, caring. Soon the white board was filled with messages that defined the classroom and community Johnson wanted for his students.
It also provided the inspiration for the Erase Meanness program.
Four years later, Erase Meanness has grown to an international movement that asks teachers and students to take a pledge to care for one another. Those who came to listen to Eric's talk were invited to take the pledge before the lecture.
"We have to strive for empathy, we have to start with kindness, always kindness," Johnson said. "Every child deserves a life free of meanness."
Eric spoke to INSPIRE students, some of whom are future teachers. He asked each of them how they wanted to be remembered and encouraged them to think about the effects of bullying before it was too late.
"You can't isolate the bully by filling out a form or checking a box. You have to be worried about our kids," he said.
Erase Meanness continues to grow, aided by actor Kevin Bacon. Johnson said he'd recently heard of schools in Poland and the United Arab Emirates take the pledge to erase meanness in their lives. But when a student asked how he wanted to be remembered, Johnson answered simply, "As a husband and a father."
To take the Erase Meanness pledge, visit erasemeanness.org.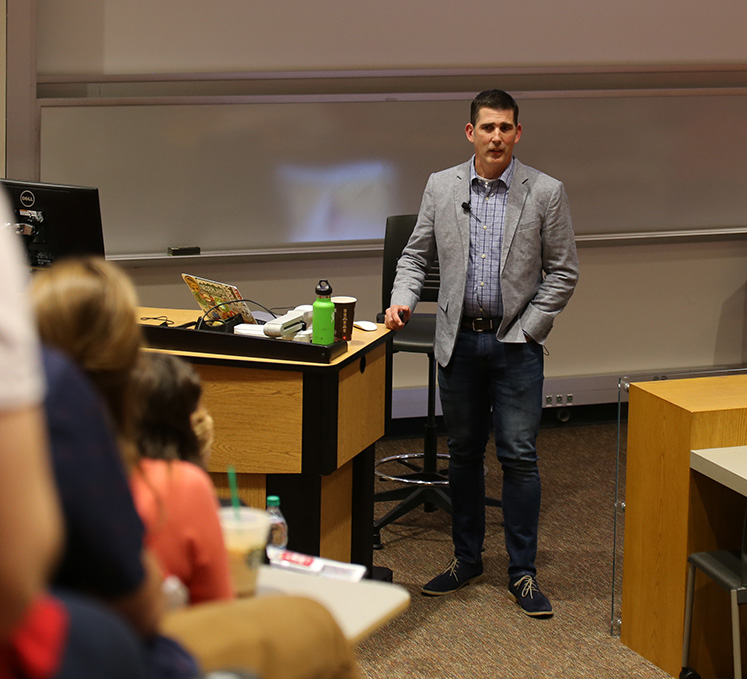 Eric Johnson speaks to INSPIRE students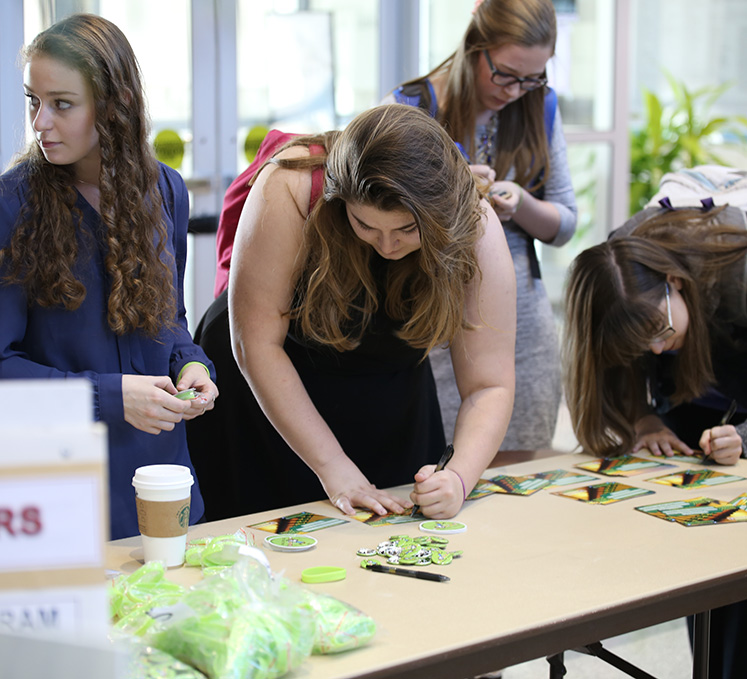 Students take the Erase Meanness pledge