Doctoral Student Bita Zakeri honored as AAUW American Fellow
The AAUW American Fellowship program supports women scholars as they complete doctoral dissertations, conduct postdoctoral research, or finish research for publication
At 12, Bita Zakeri's family moved from Iran to a small town in England. She didn't speak a word of English and there were no programs at her new school to help her adjust to her new community. She had to find learning strategies on her own. So, it's no surprise that she has a keen interest in identifying resources that help immigrants navigate different social, cultural and academic spaces as they adjust to life in their host country.
Zakeri was recently awarded the prestigious American Association of University Women (AAUW) American Fellowship in support of her research on the process of sociocultural literacy development and practices in various cultures, addressing issues of gender, identity, and social justice. The AAUW American Fellowship program supports women scholars as they complete doctoral dissertations, conduct postdoctoral research, or finish research for publication.
"I'm truly honored," said Zakeri. "This is an amazing opportunity for me to contribute to scholarship on women and bring to light some of the struggles immigrant women face in the US."
As a doctoral student in Literacy, Culture and Language Education at the School of Education, Zakeri's research focuses on the significance of higher education in supporting Iranian women who have come to the United States pursing higher education as they juggle cultural norms in their families and outside of the home. "Education is culturally significant to Iranians," said Zakeri. "Prior to the revolution, education played a role in upward mobility and scholastic prestige. However, after the Islamic revolution, education for many has become the dominant path out of Iran."
She will compare the lives and trajectory of literacy pursuits of Iranian women who immigrated prior to the Islamic Revolution of 1979, those who came to the U.S. following the Islamic Revolution but before 9/11, and immigrants who arrived after 9/11. It is Bita's hope that her findings will also provide a template that can be used in evaluating other immigrant populations, and identifying programs that offer support to those communities.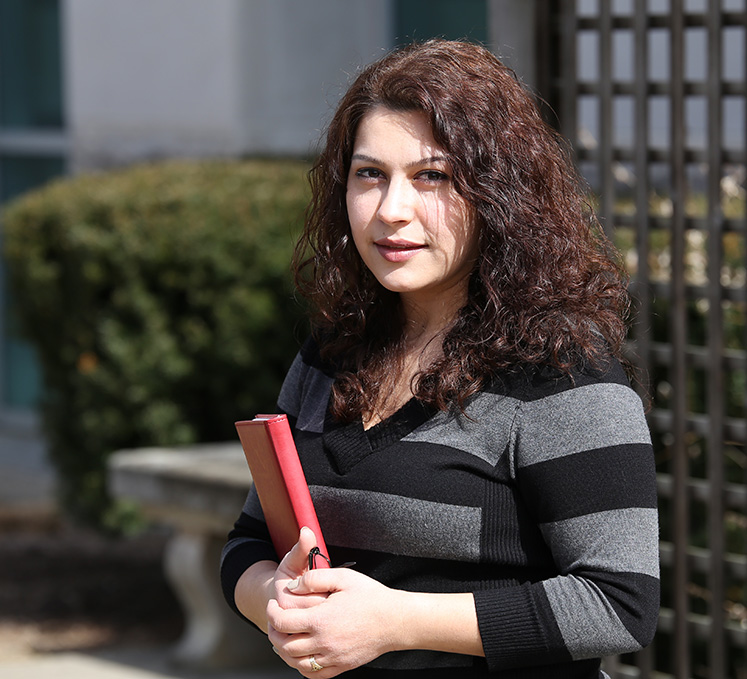 Bita Zakeri was recently awarded the prestigious American Association of University Women (AAUW) American Fellowship