Gary Crow receives UCEA Lifetime Achievement Award
Honor recognizes senior professors in the field of Educational Administration
Executive Associate Dean Gary Crow has been awarded the Roald D. Campbell Lifetime Achievement Award for his extraordinary commitment and leadership in the preparation of educational administrators. Dr. Crow was recognized at the annual conference of the University Council for Educational Administration (UCEA).
"All of us in the IU School of Education are extremely proud of Gary for receiving this prestigious award," said Dean Terry Mason. "It comes, however, as no surprise to those of us who benefit from his outstanding leadership, generosity, and service on a daily basis. I can think of no one more deserving of this honor."
A leader in the field of educational leadership, Dr. Crow's research focuses on work socialization of school principals and other leaders, school reform, and leadership. He has co-authored books on leadership, mentoring, and the principalship. He is the co-editor of the Handbook of Research on Leadership Education and the International Handbook on the Preparation and Development of School leaders, and also is the founding editor of the Journal of Cases in Educational Leadership.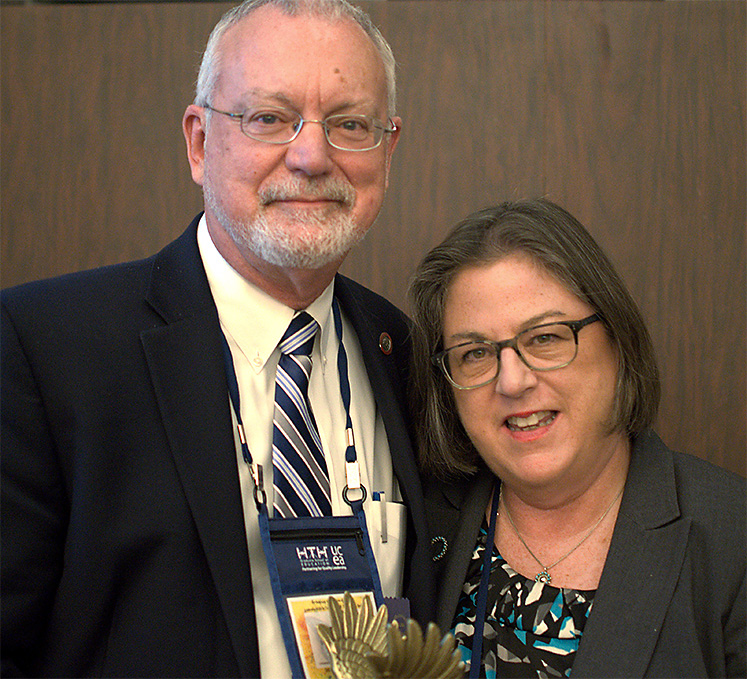 Mary Driscoll presented award winner Gary M. Crow with the 2015 Roald F. Campbell Lifetime Achievement Award