Hossler given IU award for research and teaching
Sonneborn Award honors outstanding faculty members
Don Hossler, professor of educational leadership and policy studies in the IU School of Education, will receive the 2015 Tracy M. Sonneborn Award. The award honors an Indiana University Bloomington faculty member for outstanding research and teaching.
Hossler, a widely known authority on higher education policy, will present the annual Sonneborn Lecture at a time to be arranged during the fall semester. He will be honored at a campus reception at that time.
The Sonneborn Award and Lecture are named for the late IU biologist Tracy M. Sonneborn, a renowned geneticist who was also highly regarded for his teaching.
"Don Hossler is an asset to the IU Bloomington community as well as to national policy-makers in higher education," said Tom Gieryn, vice provost for faculty and academic affairs. "Don is an important part of the conversation on research, policies and procedures in higher education in the United States. I look forward to hearing his Sonneborn lecture this fall and expanding this discussion to include the campus and community."
Hossler's research interests include student college choice, college persistence, enrollment management and higher education finance in the context of the United States but also from a comparative education perspective. He teaches courses in graduate programs in higher education and student affairs.
He is director of the Center for Postsecondary Research at IU Bloomington. He was executive director of the National Student Clearinghouse Research Center from 2010 to 2012 and has been IU Bloomington vice chancellor of enrollment services and IU associate vice president of enrollment services.
He has consulted with dozens of colleges, universities and organizations, presented more than 130 papers and lectures, and wrote or co-wrote 12 books and monographs and more than 65 articles and book chapters. His work has been recognized by the American College Personnel Association, the Association for Institutional Research and the National Association of Student Personnel Administrators. He provided testimony to the U.S. Department of Education on a proposed college ratings system.
The Sonneborn Award carries a $3,500 cash award and a $1,000 grant to support research or creative activity. Past winners of the Sonneborn Award can be seen at the Office of the Vice Provost for Faculty and Academic Affairs website.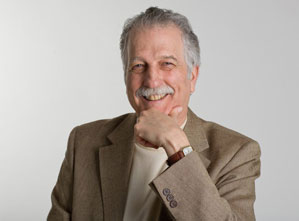 Don Hossler, professor of educational leadership and policy studies