IU alumna pays tribute to education, public health with $3.4 million estate gift
The Indiana University School of Education and School of Public Health-Bloomington will receive approximately $3.4 million from the estate of the late Patricia K. Fehl. The gift will be split between the two schools and provide funding for education and health initiatives -- two areas Fehl was dedicated to serving.
"As a pioneer in her field, Patricia had an amazing capacity for giving back to her students and colleagues, her community and her profession," said IU Foundation President and CEO Dan Smith. "With this generous gift, she is passing her dedication to education and public health on to future students and scholars at IU by providing them opportunities to make a difference in their own communities."
Fehl earned her master's and doctoral degrees in education at IU. She spent her career in academia teaching and acting as an administrator in the areas of physical education and sports, most of it as department chair at the College of Physical Activity and Sports Sciences at West Virginia University. As one of the few female administrators of her time, Fehl was committed to fitness and community health programs. She was instrumental in the development of women's intercollegiate athletics at West Virginia and served as the university's unofficial women's athletic director.
The IU School of Education is directing the gift to the Dean's Fellowship Fund to provide greater support to outstanding graduate students. Graduate students play a vital role in the school, adding greater depth of experience and support to the undergraduate experience by serving as teaching assistants and enhancing educational research by lending fresh perspectives to ongoing projects and programs. Through these experiences they become the future scholars and leaders in the profession of education and their respective areas.
"This gift enhances our ability to recruit the world-class graduate students to the School of Education," said Gerardo Gonzalez, dean of the School of Education. "The credentials required for a Dean's Fellowship guarantee that they are internationally competitive and among the best of the best in their field. Dr. Fehl's contribution will ensure we can bring in even more of these very bright minds to help shape research and policy in education across the world."
The IU School of Education is internationally known for its excellence in graduate education. U.S. News and World Report's "Best Graduate Schools 2014" ranks the school 19th overall and 10th among education schools in public universities. Six specialty programs are also ranked in the top 20. The 2014 U.S. News ranking of nationwide online education programs placed the school second overall.
Fehl's gift to the IU School of Public Health-Bloomington will provide funding for top priorities including faculty and student support along with research and infrastructure initiatives.
"We are extremely grateful that Dr. Fehl has honored our school with her generous support," said Mohammad Torabi, dean and chancellor's professor at the IU School of Public Health-Bloomington. "To be a world-class, futuristic school of public health, it is imperative that private funding is secured to augment resources received from the state and from extramural research funding. Such generosity makes a tremendous difference in the school's ability to recruit high-quality students, attract and retain world-class faculty, and further enhance our research infrastructure. We are truly inspired by her passion and commitment to the School of Public Health-Bloomington."
Founded in 1936, the Indiana University Foundation maximizes private support for Indiana University by fostering lifelong relationships with key stakeholders and providing advancement leadership and fundraising services for campuses and units across the university. Today, the foundation oversees one of the largest public university endowments in the country, with a market value in excess of $1.7 billion. In fiscal year 2013, IU received $305.9 million in support from the private sector. IU is consistently ranked among the top four of Big Ten universities in annual voluntary support.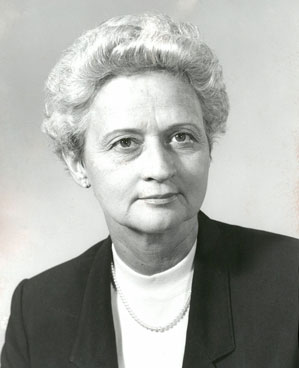 Patricia Fehl