U.S. Department of Education invites IU professor to provide expertise on college ratings system
(Note:  because of winter weather conditions in Washington, D.C. on Jan. 22, the Technical Symposium referred to below was postponed until Feb. 20.)
Don Hossler, Indiana University School of Education professor and director of the Center for Postsecondary Research, will be part of an expert panel presenting before a U.S. Department of Education seminar on a potential ratings system for higher education institutions.
The Jan. 22 seminar, organized by the National Center for Educational Statistics, is intended to provide the Department of Education with more information on the potential development of the Postsecondary Institution Ratings System. The daylong "Technical Symposium" is open to the public.
Hossler is one of 19 invited to present perspective on the proposed Postsecondary Institution Ratings System. The National Center for Educational Statistics noted in a release about the event that it has invited "national experts to provide information about data elements, metrics, methods of data collection, methods of weighting or scoring, and presentation frameworks for a PIRS for assessing the performance of postsecondary institutions and advancing institutional accountability while also enhancing consumer access to useful information." PIRS is a plan outlined by President Barack Obama in the Plan to Make College More Affordable: A Better Bargain for the Middle Class.
Heading into Wednesday's symposium, Hossler said the laundry list of information the U.S. Department of Education seeks from this panel and others is necessary because creating such a ratings system is a large task.
"President Obama's goal with a new college rating system is laudable, but the implementation will be complicated," Hossler said. "The missions of postsecondary institutions are so varied, ranging from public and for-profit technical colleges that focus primarily on less than two-year certificate programs, to regional public institutions that enroll large numbers of transfer students, to elite public and private institutions that primarily serve students who start as first-year students and graduate four to five years later." 
In the end, Hossler said the Department of Education will have to make key decisions to give any system validity and value.
"If the goal is for the information to influence the enrollment behaviors of students who might most benefit -- low- and moderate-income students -- then the rating system needs to be simple, and even then, research suggests few students will be likely to use it," he said. "For it to have credibility amongst campus-based postsecondary leaders, and thus influence the policies of their campuses, then this rating system will have to reflect the varied and complex enrollment pathways students follow. The Department of Education may well have to decide for whom this rating system is being developed: students and families, or institutional and state-level public policy makers."
Hossler, who began his duties as director of the Center for Postsecondary Research this month, is a professor of educational leadership and policy studies. He was executive director of the National Student Clearinghouse Research Center from 2010 to 2012. He has also served as the vice chancellor for IU Bloomington's Office of Enrollment Services, the associate vice president for the Office of Enrollment Services for the seven campuses administered by Indiana University, and chair of the Department of Educational Leadership and Policy Studies.
Hossler has received career achievement awards for his research and scholarship from the American College Personnel Association, the Association for Institutional Research and the National Association of Student Personnel Administrators. He has consulted with dozens of colleges, universities and related educational organizations; presented more than 130 scholarly papers and lectures; and authored or co-authored 12 books and monographs and more than 65 articles and book chapters. His areas of specialization include college choice, student persistence, student financial aid policy and enrollment management.
The Department of Education intends to release a transcript and "synthesis of the symposium proceedings" soon after the event concludes Wednesday afternoon.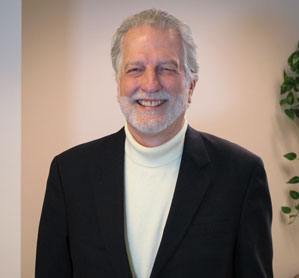 Don Hossler