IU expert: Federal guidance on school discipline a positive step
Federal guidelines released this week send a clear and appropriate message that schools should move away from "zero tolerance" policies and adopt positive approaches to discipline that create safe and supportive learning environments, according to an Indiana University expert.
Attorney General Eric Holder and Secretary of Education Arne Duncan released the guidelines Wednesday. They said the guidelines will help school officials develop practices and strategies to enhance school climate and ensure that discipline complies with anti-discrimination laws.
"It's remarkable how far the federal government has come on this and how strong a statement this is making about school discipline," said Russell Skiba, an education professor at IU Bloomington and an authority on school discipline. "This is a position that is supported by research. And the fact that the government is taking a leadership role sends a very strong message."
Skiba said it's significant that the education and justice departments not only developed and issued the guidelines but backed them up with resources on positive student-behavior and school climate programs, a compendium of relevant laws and links to research findings about effective approaches to school discipline.
"It's to the credit of the government to be responsive to those findings and to say it's time for the nation to consider an alternative approach that maintains safety and a positive instructional climate without removing large numbers of students from educational opportunity," he said.
Many U.S. schools adopted "zero tolerance" policies in the 1990s, taking a tough stand against rule-breaking in an attempt to keep schools safe and orderly. But studies have found the policies to be ineffective and have disproportionate effects, with minority students more likely than their peers to be suspended or expelled from school. Duncan and Holder cited concerns that referring students to legal authorities, sometimes for minor violations, may contribute to what has been termed the school-to-prison pipeline.
Skiba said the point isn't to do away with suspension and expulsion but to make them a last resort, used for the most serious offenses or when other approaches have failed to work.
He said some large school districts across the nation, such as Los Angeles, Denver and Oakland, Calif., are already moving in that direction and will welcome the guidance and resources. Some districts may be considering changing their approach and will respond to the nudge from the government. But others may resist the change, especially if school officials think they can't afford to learn about and implement new programs.
"If we as a nation are going to be asking schools to make a fairly significant shift -- however justified -- schools will have to be supported in making that change," he said.
Skiba is a professor in the Department of Counseling and Educational Psychology of the IU School of Education. He has worked with schools across the country in the areas of disproportionality, school discipline and school violence. He directs the Equity Project, a consortium providing evidence to educators and policymakers in the areas of school violence, zero tolerance and equity in education; and the Discipline Disparities Research to Practice Collaborative, a national effort bringing together key researchers, educators and policymakers to increase research, policy and practice attention to disproportionality in discipline.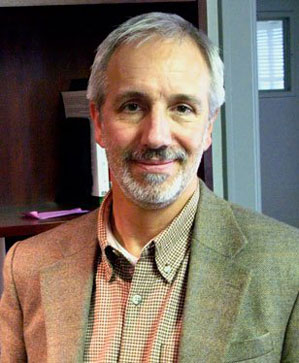 Russ Skiba