Brown decision's 'promise remains unfulfilled'
School law expert discusses continuing challenges 60 years after 'Brown v Board'
Sixty years ago Saturday, the U.S. Supreme Court handed down its landmark Brown v. Board of Education decision, which said racially segregated schools violated the Constitution.
Suzanne Eckes of the IU School of Education notes that, in the Supreme Court's 1974 Milliken v. Bradley decision, Justice Thurgood Marshall observed that "unless our children begin to learn together, there is little hope that our people will ever learn to live together."
"His words effectively capture the spirit behind a decades-long quest to integrate public schools in America," she said. "Now 60 years after the watershed decision, Brown's promise remains unfulfilled. On this anniversary, the U.S. education system remains segregated. Students are sorted not only by race but by socio-economic status, ability, gender and sexual orientation."
The sorting of students, she said, occurs in traditional public schools as well as charter and private schools, including private schools that accept publicly funded vouchers. 
"Despite widespread concern regarding student body segregation, some school leaders use recruitment strategies that result in increased segregation, often with the stated purpose of providing greater educational opportunities for marginalized students," she said. "What has evolved is a form of voluntary segregation that is considered by some to be leveling the playing field and by others to be a major civil rights failure."
Eckes, who teaches and writes about education law, is an associate professor in the Educational Leadership and Policy Studies Program at IU Bloomington. She can be reached at 812-856-8376 or seckes@indiana.edu.
Click here to read more on the thoughts of two IU law professors on the continuing work after Brown v. Board.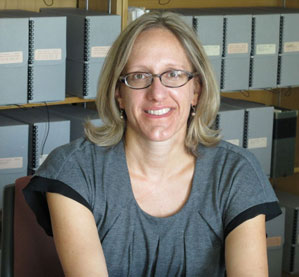 Suzanne Eckes