Peppler named Outstanding Junior Faculty at IU Bloomington
Learning Sciences faculty member Kylie Peppler has been named a recipient of an Indiana University Bloomington Outstanding Junior Faculty Awards for 2013-14.
The awards, presented by the Office of the Vice Provost for Research and the Office of the Vice Provost for Faculty and Academic Affairs, honor tenure-track faculty who have begun to develop nationally recognized research or scholarship programs and devoted productive time to teaching and service, but who have not yet achieved tenure.
Peppler has been an assistant professor in the Learning Sciences Program at the School of Education since January 2008. She completed her Ph.D. at UCLA and continued postdoctoral research at UCLA and the University of California, Irvine. Her research integrates the arts, the study of learning, and elements of programming and computation to study how new technologies support learning.
She designs learning environments and applications that engage students through online communities, wearable electronics and other approaches. Last fall, the National Science Foundation awarded Peppler and two other IU researchers $1 million over three years for the BioSim project, which studies how children learn about complex systems using technologies such as electronically enhanced "e-puppets."
"Since developing this program in 1990 with then-Dean of the Faculties Anya Peterson-Royce, I have always delighted in acknowledging the solid contributions of our junior faculty," said Sarita Soni, IU Bloomington vice provost for research. "This year's award winners join a group of nearly 100 award recipients since the inception of this program, and my colleagues and I take great pleasure in supporting their academic success."
"All five recipients of the Outstanding Junior Faculty Awards have achieved stellar accomplishments and shown exceptional promise," said Tom Gieryn, vice provost for faculty and academic affairs. "These awards will provide additional encouragement at a critical stage of their careers, and I'm confident that all five of these faculty members will continue to build successful and widely recognized careers."
The other recipients, all of them assistant professors, are  Selma Šabanović in the School of Informatics and Computing; Scott Shackelford in the Kelley School of Business; Steven Tait in the Department of Chemistry in the College of Arts and Sciences; and Anh Tran in the School of Public and Environmental Affairs. The honor carries with it an award of $15,000, which faculty members may use to support their programs of research, scholarship or creative activity.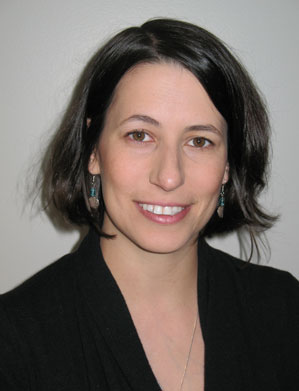 Kylie Peppler