Lifetime achievement award
Zimmerman honored by National Art Education Association
The National Art Education Association (NAEA) has named Indiana University School of Education professor emerita Enid Zimmerman as its recipient of a lifetime achievement award. Zimmerman will receive the 2014 Eisner Lifetime Achievement Award at the association's national convention later this month.
Zimmerman helped develop the art education program at the IU School of Education. She joined the faculty in 1978 and retired in 2006. Her influence and key teaching elements are the subject of a book  published by the NAEA in 2009, Through the Prism:  Looking into the Spectrum of Writings by Enid Zimmerman.
Here's the official release from the NAEA:
Enid Zimmerman
2014 Eisner Lifetime Achievement Award
Reston, VA— The National Art Education Association has named Enid Zimmerman, of Bloomington, IN, to receive the 2014 Eisner Lifetime Achievement Award.  This prestigious award, determined through a peer review of nominations, recognizes individuals in the field of art education who have made a sustained and significant contribution to the field through their work as a teacher, lecturer, or artist.  The award will be presented at the NAEA National Convention in San Diego, California, March 29-31, 2014.
NAEA President, Dennis Inhulsen states, "This award is being given to recognize excellence in professional accomplishment and service by a dedicated art educator. Enid Zimmerman exemplifies the highly qualified art educators active in education today: leaders, teachers, students, scholars, and advocates who give their best to their students and the profession."
NAEA is the professional association for art educators. Members include elementary, secondary, middle level and high school art teachers; university and college professors; education directors who oversee education in our nation's fine art museums, administrators and supervisors who oversee art education in school districts, state departments of education, arts councils; and teaching artists throughout the United States and many foreign countries. 
For more information about the association and its awards program visit the NAEA website at www.arteducators.org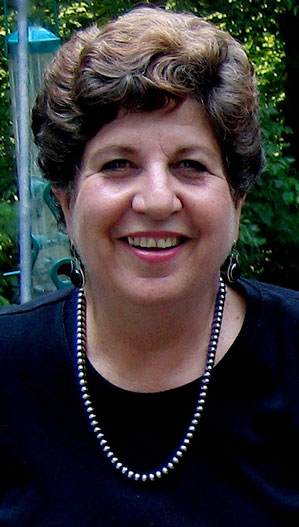 Enid Zimmerman