Book by IU School of Education professor promotes 'paradigm change' in schools
An award-winning book by an emeritus Indiana University School of Education faculty member challenges the U.S. educational system to restructure schools.
"Reinventing Schools: It's Time to Break the Mold" (Rowman and Littlefield Education) is a capstone work of many years of research into school "paradigm change" by Charles Reigeluth, professor emeritus of instructional systems technology. Reigeluth has written often about systems design and restructuring education in academic books and journals, but this book is aimed at a more general audience.
"Its purpose is to help people realize the only way we're going to improve student learning is through paradigm change in education," Reigeluth said. "When we changed from the agrarian age into the industrial age, we changed paradigms from the one-room schoolhouse to the industrial model. Now that we're evolving into the information age, we again need to change the paradigm."
The book is co-written with Jennifer Karnopp, the founder and head of school at the Robert Frost Charter School in North Conway, N.H., and an IU alumna (BA'94 in anthropology, MS'12 in special education). Last month, the book earned the Outstanding Change Book Award from the Association for Educational Communications and Technology. Many of the ideas presented in the book are ones Reigeluth has put into practice during a project begun in 2001 to create systemic change in the Metropolitan School District of Decatur Township in Indianapolis.
The book makes a case for change within the context of modern schools. One reason for paradigm change, Reigeluth said, is the financial constraints facing schools. Past reform efforts proved expensive and failed; properly shifting the focus of schools can improve student learning at a lower cost. The book outlines a vision for schools that includes customizing instruction for each student, changing the role for teachers, properly utilizing technology, and empowering students and parents.
"The role of the teacher has got to change; the role of technology has got to change," Reigeluth said. "In the teacher-centered paradigm, the technology is there to support the teacher, with PowerPoint, white boards and all that. In the learner-centered paradigm, technology supports the learner in a totally different model."
Models exist, Reigeluth said, and those examples are provided in the book. The authors present how the paradigm has shifted in a single school, across a school district and within the Montessori school system.
"The book provides concrete examples of the new paradigm along with evidence for their success," he said. "Then the book deals with how to make this happen. What can government do in particular to help this paradigm change?"
Reigeluth noted some basic ways of thinking that should change to alter the paradigm. Student progress should be based on learning, rather than on time, he said. Reigeluth said "norm-referenced" tests that measure students against other test-takers rather than on what they know should change. School management and leadership should be less top-down and more empowering of all in the school to lead and drive educational achievement.  Reigeluth said the hot issue of teacher evaluation could be well managed by those empowered parents and teachers, given access to information. In many ways, Reigeluth and Karnopp make the case that paradigm change in schools is needed at this crucial time.
"We've changed from manual labor to knowledge work as the predominant form of work in society," Reigeluth said. "So that means that we need to educate far more people to a far higher levels."
Reigeluth has established a companion website with more on the book and his ideas about systemic change in education, and he also has a blog about his work.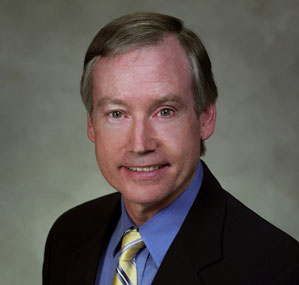 Charlie Reigeluth