Torres named education dean at the University of South Florida
The University of South Florida named Indiana University School of Education faculty member Vasti Torres as its new dean of the College of Education today (May 15). Torres, a professor of educational leadership and policy studies and director of the Center for Postsecondary Research since 2010, will take her new position on July 15.
Torres has established herself as an internationally-recognized higher education researcher and administrator, particularly noted for her work on issues of academic success and the college experience of Latino students. She has authored or co-authored four books, including the upcoming The Latino College Student Experience:  Understanding Developmental and Environmental Influences. Torres served as a Fulbright Specialist to South Africa from November 2011 until August 2012.  The National Association of Student Personnel Administrators presented her with the Contribution to Research and Literature Award. The American College Personnel Association named her a Diamond Honoree in 2005. Before assuming the directorship of CPR, she was chair of the IU higher education and student affairs program and director of the Project on Academic Success.
By joining the University of South Florida, Torres returns to her home state. She is originally from West Palm Beach, FL. She earned her undergraduate degree from Stetson University in DeLand, FL. Her experience spans two decades. Torres was an assistant professor at The George Washington University in Washington, D.C., assistant dean of students at the University of Virginia, assistant director for residence life at Emory University, and associate vice provost and dean for enrollment and student services at Portland State University in Oregon.
"We are immensely grateful for the many contributions Vasti has made to Indiana University and the School of Education," said Gerardo Gonzalez. "She is eminently qualified to lead a major school of education and, on behalf of all of us at IU, I congratulate her on new appointment as dean of the College of Education at South Florida."   
More about Torres' appointment is available on the University of South Florida website.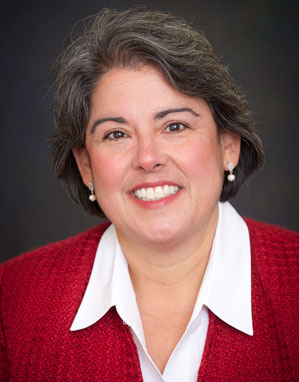 Vasti Torres