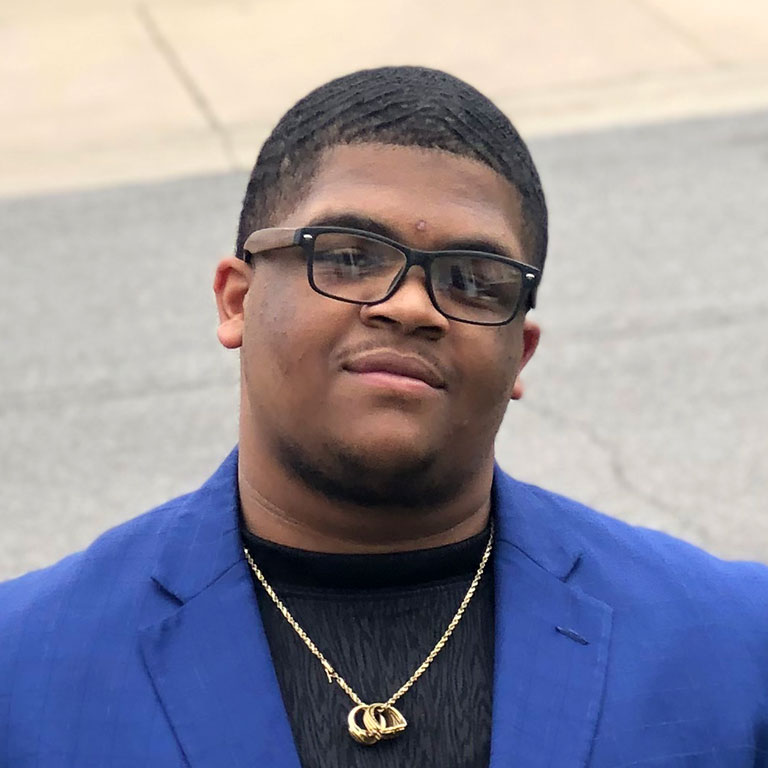 Academic major
Secondary Education
Hobbies
Listening to music, watching anime, video games
How did you hear about the School of Education diversity initiatives?
I learned of the Diversity Initiative through the leadership of Dr. Carl Darnell. We have known each other since I was a Balfour scholar and Indiana University and gave me the opportunity to work for The School of Education's Diversity, Equity, and inclusion office.
When did you begin working with diversity programs in the School of Education?
2019
What do you like most about working in the Office of Diversity, Equity, and Inclusion? What do you find challenging in the work?
What I enjoy most about the office is the feeling of kinship and oneness that everyone on the staff has. The team has been understanding and supportive since the day the office began and it gives the entire school of education the "home away from home" atmosphere for both staff and the students that look to us for assistance. There is an aspect of diving in head first to working in the DEI office and that the only challenge I've personally faced.
What have you learned working in School of Education diversity programs? How do you believe working in diversity will impact your career goals?
I've learned how to better articulate myself when speaking in professional settings, ways to improve time management, how to connect with students, and a lot of clerical skills. I believe working with the SoE diversity program has opened my mind and prepared me for the challenges the business world has.
Which type of projects do you work on for the DEI Office?
Outreach